Horse Breeds
Over the centuries, humans have selectively bred wild horses for various tasks and activities, leading to the development of riding, working, show, sport, and pony breeds. Horses bred for strength are often referred to as "coldblood" and have a sturdy frame which is useful for moving heavy loads. "Warmblood" breeds are lighter in frame and used for traditional riding and equestrian sports. "Hotblood" breeds are swift horses bred primarily for racing and speed. Horses like the American Albino, Palomino, and Paint horse are categorized primarily by coat color. There are currently over 150 unique horse breeds around the world, but many of them share a few common ancestors.
The Arabian horse is the originator of many of today's popular breeds and is known for its endurance and characteristic face. Although first imported to America in 1730, the early history of the Arabian is a bit more ambiguous. Its ancestors are thought to have originated in Africa and been introduced to Arabia somewhere between the first and sixth centuries. All Arabian horses in existence today are descendants of five foundation mares known as Al-Khamesh (The Five), which are thought to have been owned by King Solomon around 1635 B.C. There are five families and 50 subfamilies descended from Al-Khamesh, the most prominent of which comes the Darley Arabian.
During the reign of King James I in the early 17th century, Arabian horses were imported to England where they were crossbred with native English horses. Between 1689 and 1728, three stallion breeds, the Byerly Turk, the Darley Arabian, and the Godolphin Barb were also imported into England, becoming the foundation sires of Thoroughbred horses. All English and American Thoroughbreds are descendants of one of these three lines. Thoroughbreds are primarily used for racing, but they also show proficiency in hunting, jumping, dressage, cow herding, and other activities.
The American Quarterhorse originated in America during colonial times, when quarter mile long races down village streets or country lanes were popular. As the frontier moved west, these horses were adopted by cowboys and ranchers for their inherent "cow sense." In 1941, the American Quarter Horse Association was founded and has since become the largest horse breed organization worldwide, with over three million registered horses.
A few other popular horse breeds include the Standardbred, the American Saddlebred, the Tennessee Walking Horse, the Clydesdale, and the Shetland Pony. The Standardbred traces its lineage back to the Darley Arabian and is known as the fastest trotting horse in the world. The American Saddlebred was developed as a utility horse in Kentucky in the late 19th century and is used for riding, driving, hunting, jumping, parades, cow work, and show. The Tennessee Walking Horse was developed from a number of ancestors as a utility animal and is known for its distinctive running walk in which all four feet strike the ground separately a regular intervals. Clydesdale draft horses are sturdy horses native to southern Scotland and were first imported to North America in 1842. Shetland Ponies originated from the Shetland Islands north of Scotland; ridden by children, they are often featured at petting zoos.
Horse breeds vary greatly in speed, size, stamina, build, looks, temperament, and purpose. Some breeds are more suited to children and inexperienced riders while others require a more skilled hand. Every horse breed is governed by a breed association that can provide helpful information and be a valuable resource for current and future horse owners of all ages and experience levels.
Horse Breeds Directory
Look in All Regions for:
Find Breeds in:
*NEW* Featured Directory Listings
Your Listing Can Appear Here!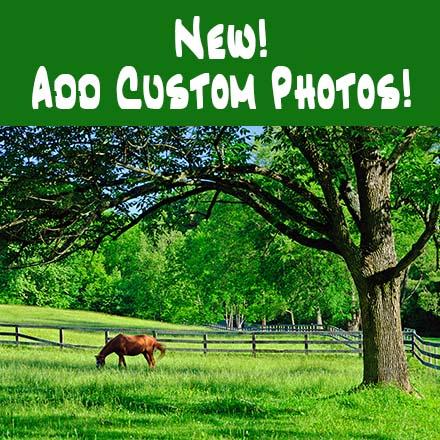 Approved Listings are now eligible to appear in the Featured Listings section for relevant categories.

Please Log In to see the options currently available for your Listing on O Horse!

Category: Directories
Horse Breeds Directory Listings
Page 1: Results 1-7 out of 7
Submit Your Website To This Page
Breeds of Livestock - Horse Breeds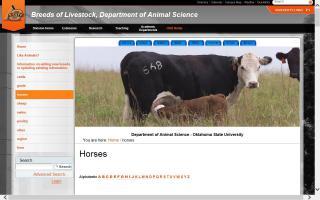 Breed history and information from Oklahoma State.

Category: Breeds
www.ansi.okstate.edu/breeds/horses/
Equine Kingdom - Horse Breeds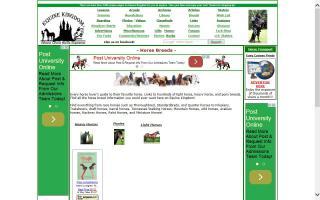 Category: Breeds
www.equinekingdom.com/breeds/horse_breeds.htm
Horse Breeds List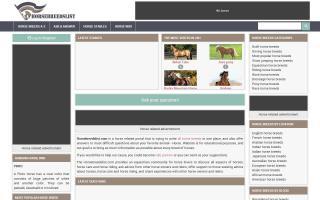 HorseBreedsList.com is a young website that is trying to unite all horse breeds in one place. Our website is for educational purposes, and our goal is to bring together as much information as possible about every breed of horse. We also have various horse related articles that you can read.

If you have any suggestions, contact us!

Category: Breeds
www.horsebreedslist.com/
Beneath the Sheaths

26 Greenfield Dr
Windsor Locks, CT 06096


(860) 372-8797

ann@beneaththesheaths.com


Professional equine sheath cleaning service. Providing warm water wash and rinse (no hoses here!) No tranquilizers used. Travels to your barn or show stall. Horses do NOT need to "drop" to be fully cleaned. Most horses need sheath cleaning every 6 months.

Categories: Breeds; Services; Stables and Horse Farms
Region: Hartford County, Connecticut
www.beneaththesheaths.com/
---
Custom Search
---