Illinois Horse Rescue Organizations Directory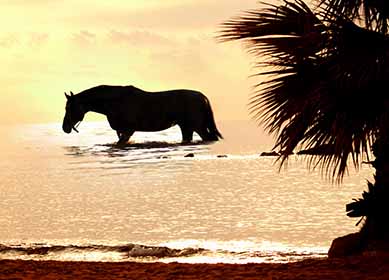 Look in Illinois for:

Find Horse Rescue Organizations in:
*NEW* Featured Directory Listings
Your Listing Can Appear Here!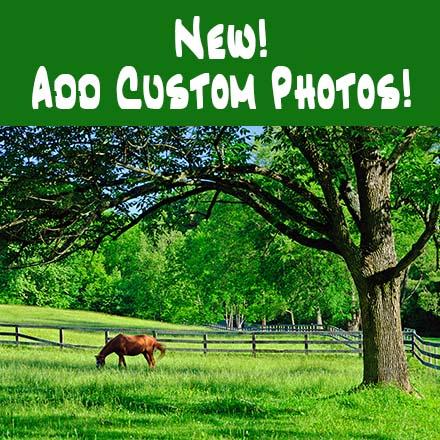 Approved Listings are now eligible to appear in the Featured Listings section for relevant categories.

Please Log In to see the options currently available for your Listing on O Horse!

Category: Directories
Illinois Horse Rescue Organizations Directory Listings
Page 1: Results 1-9 out of 9
Submit Your Website To This Page
Daughter of D4 Ranch

Visit Daughter of D4 Ranch's Facebook Page

32500 S Center Road
Manteno, IL 60950


(815) 549-8632

daughterofd4@yahoo.com


We are a private horse boarding, quarter horse sales, and training facility. We strive at all times to offer a comfortable environment where horses and their people can enjoy a fulfilling relationship away from the stress and hassle of everyday life!

All horses, no matter their breed, pedigree, conformation, or disposition, are champions in the eyes of the people that love them and are treated as such by everyone at Daughter of D4! We care for your horses according to their individual needs and personalities. Since we have 3 horse barns, 7 grass pastures, 2 large dry lots, and 1 small dry lot, we are able to accommodate a variety of horses, including stallions, geldings, mares, mares with babies, and retired and older horses, as well as those with physical limitations.

On 20 beautiful acres, we offer 11x12 stalls with outside windows, daily rotating turnouts (individual and group) on grass and dry lots, a large indoor lighted arena, a large outdoor arena, a heated indoor shower for horses, and a heated indoor bathroom with a shower for people!

Visit our web site to get an overview of the services we offer, and then contact us regarding any questions you may have!

Categories: Quarter Horse Farms; Horse Rescue Organizations; Stables and Horse Farms; Boarding Stables / Livery Yards; Pony Parties / Birthday Parties; Sale Barns; Horse Hotels / Overnight Boarding; Natural Horsemanship Training
Region: Will County, Illinois
www.daughterofd4.com/
Refuge Ranch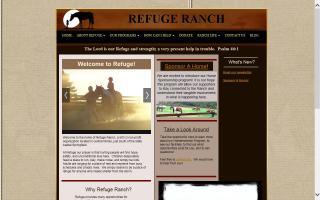 3845 Delay Rd
Pawnee, IL 62558
chris@refuge-ranch.org


Refuge Ranch is a non-profit organization in central Illinois which pairs at-risk children in our mentored horsemanship program, involving them in the rehabilitation and adoption process of our rescued horses.

Categories: Horse Rescue Organizations; Stables and Horse Farms; Christian Community; Equine Assisted Psychotherapy Programs
Region: Sangamon County, Illinois
www.refuge-ranch.org/
Central Illinois Horse Rescue

RR3 Box 220A-1
Roodhouse, IL 62082
cilhorserescue@yahoo.com


Investigate abuse/neglect; shelter those horses abused.

Categories: Horse Rescue Organizations; Stables and Horse Farms
Region: Greene County, Illinois
www.cilhorserescue.com/
HARPS - Hooved Animal Rescue & Protection Society

331 Old Sutton Rd
Barrington Hills, IL 60010


(847) 382-0503

info@harpsonline.org


Categories: Horse Rescue Organizations; Stables and Horse Farms
Region: McHenry County, Illinois
www.harpsonline.org/
Hoof-N-Hearts of Illinois, Inc.

24250 W Hummingbird Dr
PO Box 742
Channahon, IL 60410


(815) 828-5733

(815) 545-4250

hoofnhearts.il@gmail.com


A food bank for horses. Hoof-N-Hearts of Illinois, Inc. is an assistance program to help keep horses and owners together due to job loss or major illness. We provide feed, hay and bedding and basic care needs of the horse. We are a 501(c)(3) operating throughout Illinois.

Category: Horse Rescue Organizations
Region: Will County, Illinois
Regional Category: Will County, Illinois Horse Rescue Organizations
www.hoofnheartsofil.com/
Hooved Animal Humane Society - HAHS

10804 McConnell Road
Woodstock, IL 60098


(815) 337-5563

info@hahs.org


The mission of the Hooved Animal Humane Society is to promote and ensure the humane treatment of hooved animals through education, investigation, and when necessary, legal intervention.

Categories: Horse Rescue Organizations; Stables and Horse Farms
Region: McHenry County, Illinois
www.hahs.org/
Illinois Equine Humane Center - ILEHC

19501 West Ballou Road
Wilmington, IL 60481


(815) 476-5257

(815) 761-4937

info@ILEHC.org


Providing humane treatment, shelter, and adoptive homes for Illinois' unwanted horses, regardless of breed. Educating the public and raising awareness for responsible equine ownership so that fewer horses end up in crisis.

Categories: Horse Rescue Organizations; Stables and Horse Farms; Retirement Farms
Region: Will County, Illinois
www.ilehc.org/
Creative Growth Center

Elgin, IL 60124


(847) 888-4347

creativegrowthctr@sbcglobal.net


We provided equine assisted therapy (mental health services) for children, teens, and adults. We also provide learning opportunities for personal growth and team building. We offer riding lessons in a non competitive atmosphere and focus on confidence building and improving self esteem.

Categories: Horse Rescue Organizations; Stables and Horse Farms; Lesson Stables; Equine Assisted Psychotherapy Programs
Region: Kane County, Illinois
Crosswinds Equine Rescue

Sidell, IL 61876


(217) 649-7915

info@cwer.org


Crosswinds is a non-profit rescue agency focused on saving, rehabilitating, and finding new homes for horses and ponies.

Categories: Horse Rescue Organizations; Stables and Horse Farms
Region: Vermilion County, Illinois
---
Custom Search
---