Florida Equine Dentists Directory
Look in Florida for:

Find Equine Dentists in:
*NEW* Featured Directory Listings
Your Listing Can Appear Here!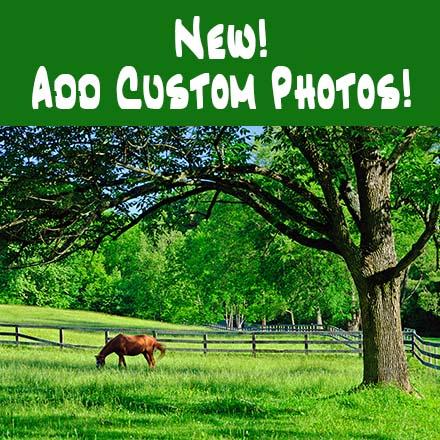 Approved Listings are now eligible to appear in the Featured Listings section for relevant categories.

Please Log In to see the options currently available for your Listing on O Horse!

Category: Directories
Florida Equine Dentists Directory Listings
Page 1: Results 1-7 out of 7
Submit Your Website To This Page
Equine Practice, Inc, The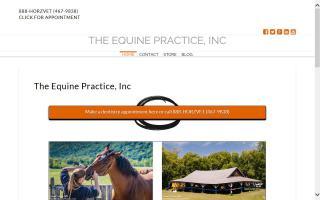 (772) 285-3866

geoff@theequinepractice.com

Equine Dentistry Without Drama™

GOALS
1. Remove all sources of pain within the mouth so the bit becomes an effective aid in riding.
2. Perform equine dentistry in a safe and effective way.
3. Have the equine dentist use horsemanship and experience in applying his trade.

BENEFITS
1. My goal in floating a horse is to remove all sources of pain within the mouth of the horse.
2. My experience since 1983 and over 41,000 floats makes me very effective in addressing every edge of every tooth.
3. My experience as a horseman since 1973 is the foundation of this practice.
4. My experience as an equine veterinarian helps to understand the process.

FEATURES
1. I respect your horse while effectively remove sources of pain from your horse's mouth.
2. I use horsemanship skills to communicate with your horse to determine the correct approach for each horse.
3. I have very effective pain medication which I use in 1 horse out of every 10.

Category: Equine Dentists
Region: Florida
Regional Category: Florida Equine Dentists
www.theequinepractice.com/
Advanced Equine Dentistry & Vet Services Inc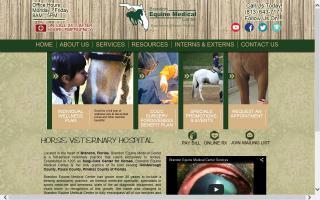 Visit Advanced Equine Dentistry & Vet Services Inc's Facebook Page

13223 Sunfish Drive
Hudson, FL 34667


(727) 514-0462

advancedequinedentist@yahoo.com


Dr. Jay Clifford, DVM & Richard Grist, CEqD, are now taking advanced equine dentistry to the next level. Their practice offers one of the first ever air-conditioned, mobile dentistry/vet hospitals. See and experience the difference for yourself. See why you will NEVER settle for a "routine float" again!

Our new mobile equine hospital, the Med-E-Vet EQ-28, is designed with the safety and comfort of your horse in mind. It is complete with many features that allow you, the horse owner, to relax and observe your horse receiving the top quality care that he/she deserves.

No more holding your own horse's head up while he/she is sedated. No more sweating and straining in the hot Florida sun. Now our clients can relax in a cool, controlled environment while your horse is treated with the utmost professional care. Mobile equine dentistry.

Categories: Veterinarians; Equine Dentists
Region: Pasco County, Florida
www.advancedequinedentist.com/
Eddie Esparza - Equine Dentist

13529 NW 82nd St Rd
Ocala, FL 34482


(352) 209-6009

eddieesparza9@yahoo.com


Providing professional dental care for your horse from minis to drafts. Keep your horse healthy and happy; Call me to schedule an appointment today. You or your horse won't be disappointed.

Serving all Ocala, FL, and the greater surrounding areas.

Category: Equine Dentists
Region: Marion County, Florida
Regional Category: Marion County, Florida Equine Dentists
Equine Dentist

5670 W Atlantic Ave #202
Delray Beach, FL 33484


(352) 425-2456

wyattmattei@yahoo.com


- Equine Dentistry by Dennis Mattei
- Licensed at Florida Thoroughbred race tracks
- Over 25 years' experience in the United States, Europe, and Asia
- Dressage, Jumpers, and 3 Day Eventers
- Hand Float
- Specializing in Caps, Half Caps, Slivers, and Wolf Teeth Fractures
- Resident of Delray Beach, FL


Category: Equine Dentists
Region: Palm Beach County, Florida
Regional Category: Palm Beach County, Florida Equine Dentists
Proteus Sound Equine Services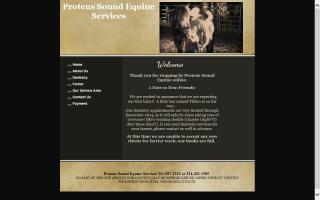 Cocoa, FL 32926


(321) 987-2222

(321) 432-1585

Jesse@FloridaHoofCare.com


Two equine dental technicians, both graduates of the American School of Equine Dentistry. Equipment for horses and donkeys from draft to mini. We use either hand or power floats.

Categories: Farriers; Equine Dentists
Region: Brevard County, Florida
www.floatmyhorse.com/
Smiling Horse, Inc.

md



(606) 854-4690

smilinghorseinc@yahoo.com


I'm Dave Gibson, an Equine Dental Technician. I am a 2004 graduate of the American School of Equine Dentistry. Since graduating, I have practiced equine dentistry from Maryland to Miami and as far west as Lexington, KY. I offer group, large barn, 4-H, and refer-a-friend discounts. I usually try to schedule friends and neighbors on the same day to help keep farm call rates low. I work largely unsedated with manual tools; I do own power tools, but rarely need them. Vets are on a case by case basis. If I feel safety ( be it the horses, yours, or mine ) has, or is going to be compromised, then we will need to get a doctor. A horse health fact sheet and a coupon are available for print on myspace ( dave the horse dentist ), or on facebook ( Dave Gibson Eqdt ). Feel free to call if you have any questions.

Category: Equine Dentists
Region: Florida
Regional Category: Florida Equine Dentists
KC Equine Dentistry

Ocala, FL 34480


(352) 209-6478

(352) 804-3518

kcequinedentistry@aol.com


Kelly Charles EqDT is a graduate of The American School of Equine Dentistry. KC Equine Dentistry provides equine dental care combined with client service for individual horse owners, professional trainers, and small and large boarding/training facilities. We provide nearly every type of equine dental care from routine maintenance to advanced diagnostics and standing extractions. We are located in Ocala, FL, and serve the majority of central Florida. Routine dental care is essential for a healthy horse!

We also offer group discounts!

Call us today!

Category: Equine Dentists
Region: Marion County, Florida
Regional Category: Marion County, Florida Equine Dentists
---
Custom Search
---