Wisconsin Horse Retirement Farms Directory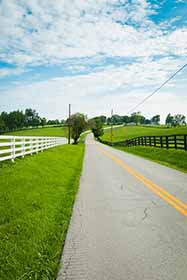 Find Retirement Farms in:
*NEW* Featured Directory Listings
Your Listing Can Appear Here!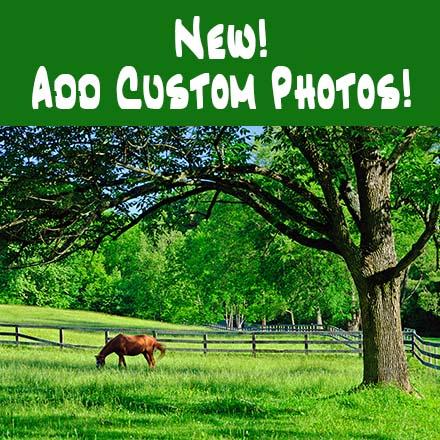 Approved Listings are now eligible to appear in the Featured Listings section for relevant categories.

Please Log In to see the options currently available for your Listing on O Horse!

Category: Directories
Wisconsin Horse Retirement Farms Directory Listings
Page 1: Results 1-7 out of 7
Submit Your Website To This Page
Bronken Creek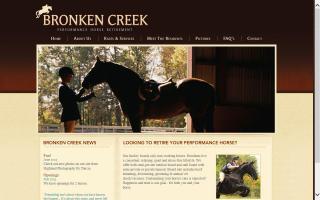 E8431 1015th Ave
Colfax, WI 54730


(715) 817-5558

info@bronkencreek.com


Quality horse retirement in western Wisconsin.

Our facility boards only non-working horses. Residents live a consistent, relaxing, quiet, and stress-free lifestyle. We offer both semi-private outdoor board and stall board with semi-private or private turnout. Board rate includes hoof trimming, deworming, grooming & annual vet check/vaccines. Customizing your horse's care is expected! Happiness and trust is our goal - for both you and your horse.

Categories: Stables and Horse Farms; Retirement Farms
Region: Dunn County, Wisconsin
www.bronkencreek.com/
Foxfield Stables

Visit Foxfield Stables' Facebook Page

2301 Williams Dr
Stoughton, WI 53589


(608) 576-4156

foxfieldstables@yahoo.com


Rough board starting at $175/month.
Stall board starting at $285/month.
(Prices as of May 2010)

New pasture fencing, indoor, outdoor, & round pen. Adjacent to Lake Kegonsa State Park & Lafollette County Park.

Categories: Stables and Horse Farms; Boarding Stables / Livery Yards; Retirement Farms
Region: Dane County, Wisconsin
Knolland Farm

Visit Knolland Farm's Facebook Page

5102 Cranberry Rd
Burlington, WI 53105


(847) 767-0675

(262) 763-2864

Ebjenner@gmail.com


Equine retirement facility. Pasture board (with multiple shelters and heated waterers) $425 per month including annual vaccines and farrier service approximately every other month or as needed.

Categories: Stables and Horse Farms; Retirement Farms
Region: Racine County, Wisconsin
www.knollandfarm.com/
Midwest Horse Welfare Foundation, Inc.

10990 Highway 73
Pittsville, WI 54466


(715) 884-2215

scott@equineadoption.com


Midwest Horse Welfare Foundation is a 501(c)3 nonprofit charity dedicated to providing qualified homes for any horse in need. It is our goal to make certain that every horse placed in our care is provided with all the necessary ingredients for a safe and happy life, and that it is also protected from those who would do it harm.

Each horse placed in our care will receive our full efforts to ensure that it never ends up in the auction ring or on the slaughterhouse floor. We promise to do our best to provide only the best homes with dedicated families for every animal we place.

The horses that come to us come for many reasons and each horse has its own story. They all have one thing in common, they need a loving and caring home. Our rules and policies are the accumulation of years of experience and planning. We are looking for good people with big hearts willing to share their lives with a horse who needs their help.

Categories: Horse Rescue Organizations; Stables and Horse Farms; Retirement Farms
Region: Wood County, Wisconsin
www.equineadoption.com/
St. Francis Horse Rescue and Retirement Farm, Inc.

Rosholt, WI 54977


(715) 592-6622

horserescue@coredcs.com


A non-profit organization, which provides a quality home for any horse, pony, donkey or mule in need of a safe place to stay, medical care, or a retirement home to live out their days with respect and loving attention.

Categories: Horse Rescue Organizations; Stables and Horse Farms; Retirement Farms
Region: Portage County, Wisconsin
Willow Crest Equestrian Center

Bristol, WI 53104


(414) 333-2429

info@willowcrestequestriancenter.com


Do you have a geriatric horse that needs extra care and attention? Or a horse that is rehabilitating from an injury and has to have specific instructions followed? Or maybe you have a horse that you just want to have at a facility where you don't have to worry about if they are getting the correct feed, turnout, etc. At Willow Crest Equestrian Center, you will get personalized care for all of the above. We are a small, privately owned boarding facility that is located on 78 quiet acres. We treat each horse as if it were our own and give it the tender loving care that you may not find at other larger boarding facilities. Our facility has all the amenities a discerning horse owner could want or need.

Monthly board includes personalized care for each horse, daily stall cleaning, daily turnout in our large grass pastures, and a customized feed program. Additional services are available upon request.

Categories: Stables and Horse Farms; Boarding Stables / Livery Yards; Retirement Farms
Region: Kenosha County, Wisconsin
Wyngate Equestrian Center LLC

Walworth, WI 53184


(262) 374-2849

wyngateequestrian@me.com


Hunters / Jumpers / Dressage

We specialize in performance horses & young horse training.

Categories: Stables and Horse Farms; Boarding Stables / Livery Yards; Dressage Stables; Hunter Jumper Stables; Horse Training Stables; Retirement Farms
Region: Walworth County, Wisconsin
---
Custom Search
---