Alabama Therapeutic Riding Stables Directory




Look in Alabama for:

Find Therapeutic Riding Stables in:
Alabama Therapeutic Riding Stables Directory Listings
Page 1: Results 1-7 out of 7
Submit Your Website To This Page
Marianna Greene Henry Special Equestrian Program



Thornhill, AL
mgheques@mgharena.com


Categories: Stables and Horse Farms; Therapeutic Riding Stables
Region: Alabama
www.mgharena.com/
Rhapsody in Blue Stables / Dreams Therapeutic Riding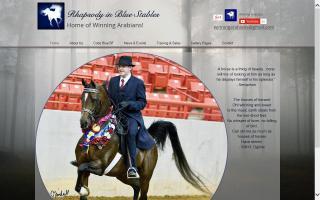 PO Box 999
Chatom, AL 36518


(251) 455-2514

(251) 454-2761

i_gidyup@yahoo.com


Nationally known Arabian & Half-Arabian training center. Offering specialized attention to the adult amateur and junior competitors. Riding academy. Therapeutic riding with a NARHA certified instructor. Sales, breeding, and consultation.

Categories: Arabian Horse Farms; Stables and Horse Farms; Lesson Stables; Therapeutic Riding Stables; Boarding Stables / Livery Yards; Horse Training Stables
Region: Washington County, Alabama
www.winningarabians.com/
Serendipity Therapeutic Riding & Lessons / Bama Equine Assisted Therapy - BEAT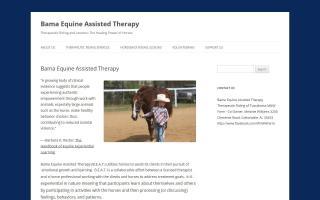 M&W Farm
3200 Clements Rd
Cottondale, AL 35453


(205) 752-7691

(205) 454-5193

marguerite.malone@gmail.com


What is Equine Facilitated Therapy?

EFT is a type of therapy in which horses are a part of the therapeutic team that helps clients with emotional growth and learning. Through therapeutic riding and other associated equine activities, clients encounter specially designed interactive experiences to promote psychosocial healing and growth.

Who is a candidate for Equine Facilitated Therapy?

Clinical evidence suggests that EFT therapy may help people who are suffering from:

- Depression
- Low self-esteem
- Learning disorders
- Anxiety
- Attention-deficit disorder
- Conduct disorder
- Body image disorders
- Brain injury
- Memory impairment
- Sensory deficits
- Autism
- Schizophrenia
- Post-traumatic stress
- Family conflicts

Serendipity is a Horses for Heroes site, as well as a PATH International Member center. We have a PATH certified riding instructor, an award winning barrel race instructor, and a Clinical Psychologist on staff to meet your needs.

Categories: Stables and Horse Farms; Therapeutic Riding Stables; Equine Assisted Psychotherapy Programs
Region: Tuscaloosa County, Alabama
www.bamaeat.com/




M.A.N.E.


Categories: Stables and Horse Farms; Therapeutic Riding Stables
Region: Montgomery County, Alabama
www.manenet.org/
---
Custom Search
---