Brazoria County, Texas Horse Directory
Page 1: Results 1-9 out of 9
► Submit Your Website To This Page
Alvin Farrier Supply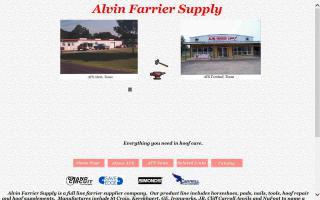 Equine Mobile Veterinary Services
PO Box 1396
Santa Fe, TX 77510
(409) 974-0060
krisandersondvm@gmail.com
Mobile herd health, dentistry, field surgery, wound care, and emergency services.
Service area includes the following counties: Galveston, Brazoria, Harris, Montgomery, Fort Bend, and Brazos. Emergency after hours services available.
www.equinemobileveterinaryservices.com/
Steinhauser's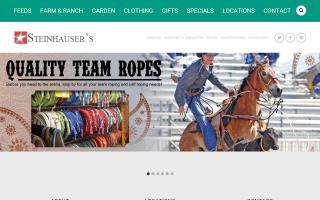 1331 Highway 6 West
Alvin, TX 77511
(281) 388-0388
We carry pet food, animal feed and animal health products and offer delivery of cattle, dairy, and horse feed and nutrition products.
www.steinhausers.com/
Arcola Feed
6215 FM 521
Arcola, TX 77583
(888) 546-0516
(281) 431-1014
Huge inventory of Breyer Models and Peter Stone model horses, riding apparel, and western and English show tack.
www.arcolafeed.com/
Animal Lovers Resale Shop
Look in Brazoria County, Texas for:
Find All Categories in: