Florida Horse Fences Directory
Page 1: Results 1-7 out of 7
► Submit Your Website To This Page
Fence and Farm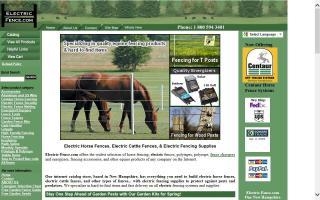 106 Aces Alley
Port Orange, FL 32128
(386) 322-0158
(603) 661-5649
farmstore@gmail.com
A complete source for all components to build an electric fence. Our knowledgeable staff will assist you in creating one of the safest electric fences at an economical price.
www.fenceandfarm.com/
Florida Custom Fence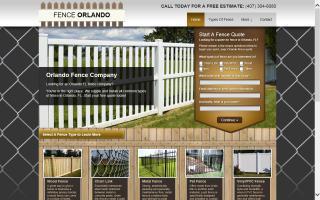 7512 Dr Phillips Blvd
#50-274
Orlando, FL 32819
(407) 304-8080
sales@fenceorlando.com
Orlando fence contractors. Florida Custom Fence is Orlando's premier horse fencing supplier. We stock a complete line of vinyl and wood equine fence products. Serving Orlando and all of Central FL.
www.fenceorlando.com/
Mossy Oak Fence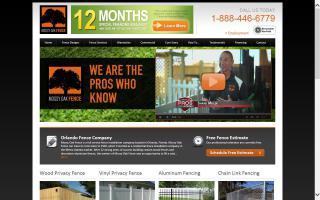 Sorrento, FL 32776
Mossy Oak Fence is a full service fence installation company located near Orlando, FL. Mossy Oak Fence provides wood privacy fences, vinyl privacy fences, and aluminum, ranch rail & chain link fencing.
www.mossyoakfences.com/
Power Fence, Inc.


Visit Power Fence, Inc.'s Facebook Page
Pompano Beach, FL
Local licensed fencing contractor providing fence services throughout Pompano Beach and Broward County. We offer aluminum railing, wood fence, steel fence installation & gate repairs.
www.powerfenceinc.com/
Wolke's Gates & Fence - WGF
32806 SR44
Deland, FL 32720
(386) 804-5626
wolke4041@aol.com
We are a local manufacturer of aluminum and wood horse barn doors. We also build custom aluminum entrance gates for your farm and residence. Family owned and operated in central Florida for over 15 yrs. Feel free to give Josh a call/text/email for more info and a free estimate!
www.wgandf.com/
Free Breeze Farms
Lutz, FL 33558
(813) 748-1473
(813) 748-1474
steve.bush@msgusa.com
Distributor of Equi-Safe fencing - a safer, 30 year, maintenance-free, electrified horse fencing. Easy to install. You'll have some of the best looking horse fence in town.
K Corporation of South Florida