Oregon Equine Physical Therapy Directory
Page 1: Results 1-5 out of 5
► Submit Your Website To This Page
Miriah Stuart Equine Bodywork
Smooth Moves Equine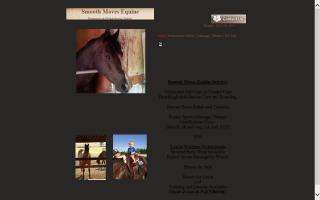 29190 Clear Lake Rd
Eugene, OR 97402
(541) 463-7597
(541) 554-1055
smoothmoveshorse@aol.com
Smooth Moves Equine retirement stables offers care for both the retiring horse and the horse that needs rehabilitation care due to injuries. We are a small personalized full-care stables that has four boarding packages available to suit your horse.
www.massagemyequine.com/
Matrix Therapy Products
23621 S Upper Highland Rd
Beavercreek, OR 97004
(503) 632-7187
(888) 764-5115
info@therapyproducts.net
Matrix Therapy Products specializes in providing therapy tools that are affordable and effective so you can easily help your horse in your own barn. Therapy tools, training courses, and books are available. Therapies include microcurrent, light, infrasound, thermal imaging cameras, iontophoresis, and whole body vibration.
We offer products for fast injury recovery (especially tendon and ligament injuries), improved performance, support during travel, and general maintenance. Visit our website for more information.
www.therapyproducts.net/
Dancing Deer Therapy & Training
Central Point, OR 97502
(541) 301-2142
Christa@dancingdeertherapy.com
Certified and licensed massage therapy for both horse and rider. Serving the Rogue Valley, we are committed to the health, wellness and longevity of you and your horse. Stress reduction, rehabilitation, performance enhancement, and maintenance.
Healing Chance Equine Manual Therapy
Estacada, OR 97023
(503) 630-5615
(503) 708-5518
Eeva@HealingChance.com
Healing Chance provides integrated therapy modalities with a holistic approach for horses on all competitive and non-competitive levels. Scenar, IMT, Massage, Myofascial Release & Homeopathy are some of the gentle, non-invasive modalities offered.