North Carolina Hay For Sale Directory
Page 1: Results 1-2 out of 2
► Submit Your Website To This Page
Moore Equine Feed & Supply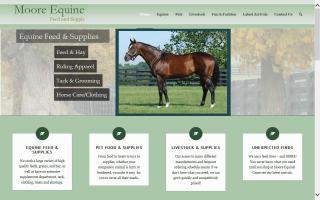 1012 North May Street
Southern Pines, NC 28387
(910) 692-2385
info@mooreequine.com
Quality horse hay for sale. Moore Equine Feed & Supply in Southern Pines offers many varieties of quality horse hay. Please call for current inventory and prices. Note: we deliver across North Carolina.
www.mooreequine.com/
Quality Horse Hay - Orchard/Fescue Mixed
4075 NC 98 Hwy W
Youngsville, NC 27596
(919) 616-4190
(919) 556-2402
ncfspi@nc.rr.com
Producing quality horse hay at a fair price for 15+ years - Orchard/Fescue mixed.