Asia Horse Stall Mats Directory
Page 1: Results 1-3 out of 3
► Submit Your Website To This Page
Petron Pacific, Inc.
3931 Avion Park Ct
Ste C116
Chantilly, VA 20151
(571) 323-6191
sales@petronpacific.com
Manufacturer of steel and wire fabrication products. We produce horse stalls, portable stalls, horse & stable rubber mats, and tents for horse shows. We have mills in India and China. We also supply agriculture products, including farm gates, corral panels, dog kennels, studded T posts, and fence posts.
www.petronpacific.com/equestrian.htm
Supranusa Rubber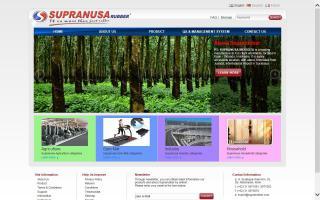 Jl. Surabaya-Krian Km. 25 Krian, Sidoarjo
61262 Sidoarjo East Java
INDONESIA
+62318971061-62
eryf.santoso@suprarubber.com
We are a leading rubber mat manufacturer located in Indonesia that produces high quality rubber matting from natural rubber materials for dairy, equine, and livestock environment flooring.
www.suprarubber.com/
Start Industrial Co., Ltd
Yulong Mansion, No.19 Miaoling Road,
Qingdao, China 266071
CHINA
86-13869898222
86-532-68072836
suistart@hotmail.com
Professional supplier of horse stalls, horse stables, horse boxes, rubber pavers, rubber mats, cattle panels, round pens, and livestock equipment for farms and barns.
Also supply horse jumping equipments. Say, horse jump wings, nylon jump cups, release adapters, etc
www.startindustrial.com/