Livingston County, Michigan Horse Directory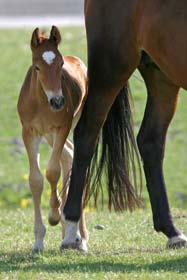 Look in Livingston County, Michigan for:
Find All Categories in:
*NEW* Featured Directory Listings
Your Listing Can Appear Here!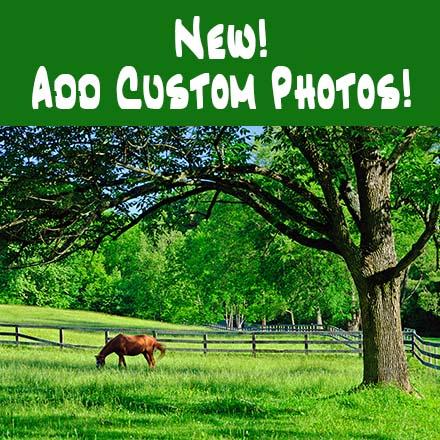 Approved Listings are now eligible to appear in the Featured Listings section for relevant categories.

Please Log In to see the options currently available for your Listing on O Horse!

Category: Directories
Livingston County, Michigan Directory Listings
Page 1: Results 1-14 out of 14
Submit Your Website To This Page
Brighton Recreation Riding Stable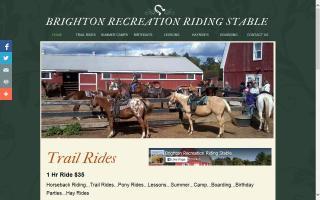 6660 Chilson Road
Howell, MI 48843


(810) 534-5063

BrightonRecRidingStable@hotmail.com


Offers lessons, boarding, summer camp, birthday parties, and more!

Categories: Tack Shops; Stables and Horse Farms; Lesson Stables; Boarding Stables / Livery Yards; Ranches and Vacations; Summer Horse Riding Camps; Pony Parties / Birthday Parties
Region: Livingston County, Michigan
www.brightonrecridingstable.com/
C & W Horse Transportation, Inc.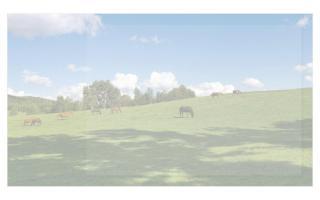 Visit C & W Horse Transportation, Inc.'s Facebook Page

5075 Emmons Rd
Fowlerville, MI 48836


(800) 358-6950

candwhorsetrans@yahoo.com


C & W Horse Transportation was established in 1981, making us one of the most experienced and area's largest commercial horse transporters. We are an equine ICC regulated carrier in Michigan. We make weekly runs to Lexington, KY, and Florida. We haul everywhere east of the Mississippi River. Our tractor trailer vans are air ride suspension, giving one of the smoothest, jolt resistant rides available. You may be surprised how affordable & stress free C & W can make transporting. No matter what your equine needs are, we are here to serve you. We care for each horse as if it were our own! CALL US TODAY to arrange all your equine transportation needs!

Category: Transportation
Region: Livingston County, Michigan
Regional Category: Livingston County, Michigan Transportation
www.candwhorsetrans.com/
Hidden Promise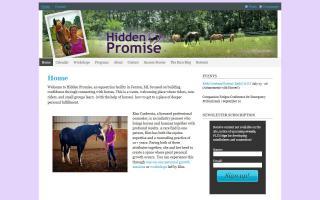 4441 Mack Road
Howell, MI 48855


(517) 898-5094

kim@hiddenpromisecampus.com


Equestrian center & healing campus.

Riding Lessons:
Take lessons under compassionate guidance, as Kim emphasizes on connecting with the horse. Whether you want to try something new or grow as a rider, experience a relationship with a horse and open the door to wonderful things.

'Click' With Your Horse:
Do you need a breakthrough to get to the next level in your riding? Use these individually designed lessons to overcome challenges and meet your goals. Kim specializes in a lesson style which fosters confidence, cooperation, and better communication.

Personal Growth and Learning:
Rather than buying a bookshelf full of self help books or sitting in a stuffy office, choose personal learning and growth together with horses. Equine Assisted Learning creates space for new possibilities in your life. Sessions are tailored specific to each client's needs. Schedule one for yourself, your family, partners in a relationship, or a work team. The options are endless

Categories: Stables and Horse Farms; Lesson Stables; Equine Assisted Psychotherapy Programs
Region: Livingston County, Michigan
www.hiddenpromisecampus.com/
Lori Ross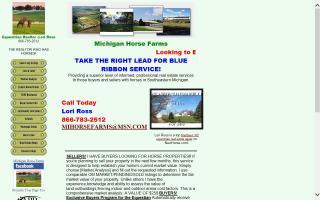 3370 Nixon
Howell, MI 48843


(866) 783-2512

(517) 518-8128

mihorsefarms@msn.com


Looking to buy or sell horse property? Take the right lead for blue ribbon service! Call Lori Ross at the phone numbers above.

Category: Real Estate
Regions: Livingston County, Michigan; Oakland County, Michigan; Washtenaw County, Michigan
www.mihorsefarms.com/
Loriece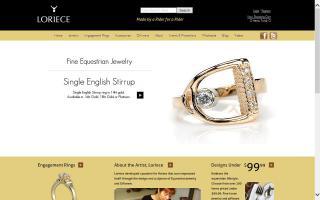 Visit Loriece's Facebook Page

PO Box 2228
Howell, MI 48843


(517) 376-9308

lb@loriece.com


Designs by Loriece specializes in fine equestrian jewelry. Custom cast pewter & silver gifts, awards & products.

Categories: Gifts; Online Shopping
Region: Livingston County, Michigan
www.loriece.com/
Mac's Meadows Equestrian Center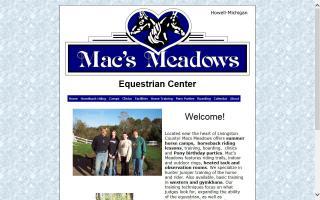 2350 Clyde
Howell, MI 48855


(517) 404-3823

macsmeadows@yahoo.com


We offer summer horse camps, horse riding lessons, training, boarding, clinics and birthday parties with pony rides. Mac's Meadows features riding trails, indoor and outdoor rings, and heated tack and observation rooms. We specialize in hunter jumper training of the horse and rider. Also available: basic training in western and gymkhana. Our training techniques focus on what judges look for, expanding the ability of the equestrian, and strengthening the connection between horse and rider. John and Karen McMichael own and operate Mac's Meadows. We look forward to seeing you soon.

Categories: Stables and Horse Farms; Lesson Stables; Boarding Stables / Livery Yards; Ranches and Vacations; Summer Horse Riding Camps; Hunter Jumper Stables; Pony Parties / Birthday Parties; Horse Training Stables
Region: Livingston County, Michigan
www.macsmeadows.com/
Meadow Reflections Farm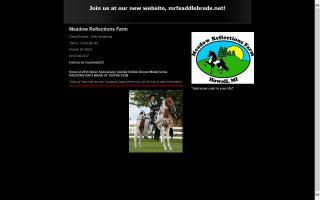 1600 E Cohoctah Rd
Howell, MI 48855


(810) 599-0747

bravo76@ameritech.net


Categories: Pinto Breeders and Stallions; American Saddlebred Horse Farms; Stables and Horse Farms; Breeding Farms; Saddleseat Stables
Region: Livingston County, Michigan
meadowreflectionsfarmcrosswindsstargate.freeservers.com/
SugarCain Riding Stables

South Lyon, MI 48178


(734) 637-4916

lindowka@msu.edu


Offers:

*Boarding
- Limited stall & pasture board available
- Indoor & outdoor riding arenas
- Observation room
- Large tack room
- Private turnout available
- Daily stall cleaning
- Hay & feed twice daily

*Lessons
- Group & private
- Dressage
- Hunter/Jumper
- Western
- Eventing
- Use your horse or barn horse

*Horse Training
- Daily workout rides

Please call Katie at the number above for more information!

Categories: Stables and Horse Farms; Lesson Stables; Boarding Stables / Livery Yards; Horse Training Stables
Region: Livingston County, Michigan
Chamberlin Pony Rides & Mobile Petting Zoo

We come to your location
Howell, MI


(734) 368-6582

734-368-6582

chamberlinanimalrides@yahoo.com


Michigan's Premier Pony Ride and Petting Zoo Company

Join us on Facebook at: www.facebook.com/chamberlinponyrides

We bring the party to you. Our quality pony or horse back rides & mobile petting farm has been in business for over 10 years.

We offer pony or horse back rides, pony cart rides, llama back rides, a wonderful petting zoo for the children to interact with. Some of our animals include: deer, alpaca, llama, cow, donkey, goats, sheep, ducks, chickens, rabbits, and miniature horses.

Most importantly, we are insured for your protection.

Please call today or visit us online.

See ya soon!

Categories: Stables and Horse Farms; Summer Horse Riding Camps; Pony Parties / Birthday Parties
Region: Livingston County, Michigan
www.chamberlinanimalrides.vpweb.com/
Full Moon Arabians

4760 Owosso Rd
Fowlerville, MI 48836


(517) 223-0457

fullmoonarabians@yahoo.com


Cathy Muphy Wright has established herself as an international trainer, judge, and breeder of quality Arabian horses. Located two miles east of Fowlerville, Michigan, the facility is situated on fifty acres of beautiful cross fenced pastures interlaced with woods and streams. The main barn consists of thirty-four stalls, a wash rack, two grooming stalls, a tack room, an observation room, an office and a 60 x 120 ft. indoor arena.

Categories: Arabian Horse Farms; Stables and Horse Farms; Breeding Farms; Judges
Region: Livingston County, Michigan
www.fmarabians.com/
Sweet Apple Ranch

Howell, MI 48855


Categories: Stables and Horse Farms; Lesson Stables; Boarding Stables / Livery Yards
Region: Livingston County, Michigan
www.sweetappleranch.com/
Eastowest Appaloosas

Howell, MI 48843


(517) 545-1776

lyoneastwest@usol.com


Home of colorful Champion Appaloosa horses.

Categories: Appaloosa Breeders and Horse Farms; Stables and Horse Farms; Breeding Farms
Region: Livingston County, Michigan
Hugs 2 Horses

Fowlerville, MI 48836


A rescue center and sanctuary for older, abandoned and neglected horses.

Categories: Horse Rescue Organizations; Stables and Horse Farms
Region: Livingston County, Michigan
Northstar Farm

Pinckney, MI 48169


(734) 878-9390



Blanket Wash & Repair - Equine laundry and repair for all your horse's items. Large and small repairs. References.

Categories: Rocky Mountain Horse Farms and Stallions; Stables and Horse Farms; Breeding Farms; Laundry and/or Repair
Region: Livingston County, Michigan
---
Custom Search
---