Horse Show Judges Directory
Find Judges in:
Horse Show Judges Directory Listings - Page 1: Results 1-40 out of 60

4-H, Open Show, and POA Judge

2309 Amberwood Drive
Woodbury, MN 55125
(651) 329-4406
dvillaume@yahoo.com


Experienced and knowledgeable horse show judge. Certified in the following:
- Iowa and Wisconsin State Horse Show Judge
- Wisconsin, Minnesota and Iowa State 4-H Judge
- Ponies of America (POA) Judge

Experienced in judging, showing, riding, and instructing western pleasure, western horsemanship, English equitation, English pleasure, showmanship at halter, and speed events, including pole bending, pole weaving, barrels, jumping figure 8's, and many other speed events. All ages and levels.

Call for additional information and scheduling. My rates are very competitive. I am insured. Please contact Dominique at the number above.

Category: Judges
Region: Washington County, Minnesota
Regional Category: Washington County, Minnesota Judges
A-to-Z Riding School


3515 Montgomery Road
Mims, FL 32754
(321) 604-5069
dressagelady1@hotmail.com


Certified instructor and USDF "L" Judge. Provides instruction in English, dressage / equitation, jumping, and western. Experience with special needs riders. In addition, hosts summer and winter camps and provides transportation to horse shows. School horses available for all levels, beginner to advanced.

Categories: Lesson Stables; Therapeutic Riding Stables; Summer Horse Riding Camps; Dressage Stables; Judges
Region: Brevard County, Florida
sites.google.com/site/atozridingschool/
Alpine Ridge Farms

600 - 10 Mile Rd NW
Sparta, MI 49345
(616) 887-1419
(616) 887-2929
rbrad10172@msn.com


Where the fun begins and learning never ends.

We are located 10 mins north of Grand Rapids, Michigan.

We offer: lessons year around for beginner to advanced riders. Full boarding and horses for sale or lease. I am a certified ARIA Hunt Seat Level II instructor and am insured.

Categories: Stables and Horse Farms; Lesson Stables; Boarding Stables / Livery Yards; Hunter Jumper Stables; Judges
Region: Kent County, Michigan
www.alpineridgefarms.com/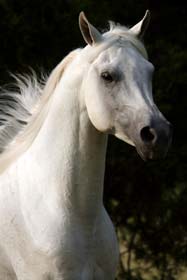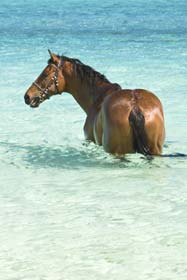 B & M Stables - Blaine McLaughlin

1305C Lakewood Road
Four Oaks, NC 27524
johnston.county.horse.show@gmail.com


Horseman, judge, and trainer. Blaine McLaughlin has been working with horses and people of all ages and different levels of riding for nearly 30 years. Born and raised in Pennsylvania, he developed his love of horses and skills as a horseman at a very early age through the combined influence of his family. As a youth, he trained, participated, and showed in horse shows and enjoyed many miles of riding through the countryside of Pennsylvania.

Now residing in Four Oaks, North Carolina, he owns and operates B & M Stables & the Johnston County Horse Show Series on a full-time basis, where he continues working with many people and their horses. He offers services as a horse show judge / manager, horse training, help to solve behavioral problems, horsemanship lessons, clinics, and demonstrations.

As a certified horse show judge and successful manager, Blaine brings to the show ring his many years of experience as well as fairness, honesty, and professionalism.

Categories: Stables and Horse Farms; Trainers and Clinicians; Horse Shows Associations; Horse Training Stables; Judges; Riding Instructors
Region: Johnston County, North Carolina
www.blaine-mclaughlin-stables.com/
Baker Performance Horses

Mount Regis Stable
Salem, VA 24153
(540) 389-3256
sdandmb@yahoo.ca


Mike Baker & Shannon Ketcheson of Baker Performance Horses are multi-carded judges with ApHC, ApHCC, ApHA, NRHA, AQHA Reining, USEF, AHA, Pinto & Morgan. Over 40 years experience.

Also accepting a limited number of horses for training for 2009; specializing in western pleasure, HUS, trail, showmanship, horsemanship & reining, starting the young horse, and show ring preparation.

Judging, showing, ring stewarding & scribing services available.

Lessons also available with your horse at your farm (yes, we will travel to you), or you may haul here.

Working out of Mount Regis Stable in the beautiful Blue Ridge Mountains.

Please email for further info such as resumes, fees, farm info, etc.

Categories: Stables and Horse Farms; Trainers and Clinicians; Judges; Riding Instructors
Region: Salem City County, Virginia
www.bakerperfhorses.com/
Bit By Bit Farm, Inc. / Jack Brush

8058 N Meridian Rd
Uniondale, IN 46791
(260) 760-8669
(260) 622-4450
jackbrush@verizon.net


Bit By Bit Farm Inc. was established in 1978 at the current location. Primary focus is with paint and pinto horses showing in halter, showmanship, western pleasure, trail, hunt seat, driving, and youth and amateur events. Both indoor and outdoor arenas and turn out facilities are available. Horses are offered for sale, including colts, started horses, and show and trail horses. Bit By Bit Farm has produced numerous world and state champions, as well as youth and amateur clients doing likewise. Visit the web site for more info.

Categories: Stables and Horse Farms; Lesson Stables; Trainers and Clinicians; Summer Horse Riding Camps; Horse Training Stables; Judges
Region: Wells County, Indiana
www.jackbrush.com/
Brook Stainthorpe

1611 Crescent Rd
Longwood, FL 32750
(321) 945-6453
www.brookstainthorpe.com


Brook Stainthorpe is a hunter/jumper trainer that works with both horse and rider at your home or facility.

Recognizing that each horse and rider are unique, Brook can tailor a teaching program specific to you. Always endeavoring to share her knowledge, experience, talent, and love for the sport, Brook takes pride in training her students and their horses to become well rounded horsemen and women and reach their own goals, whether that is simply enjoying the fun of horse riding, competing at the local shows (where she started), or taking your competitive goals to the 'A' level circuit. Whatever your ambitions may be, the primary focus is to help you to achieve them in a safe and fun atmosphere at a pace that is both comfortable for you and matched to your own abilities. For more information, please look at my website.

Categories: Trainers and Clinicians; Judges; Grooms; Riding Instructors
Region: Seminole County, Florida
www.brookstainthorpe.com/
Cartier Farms


PO Box 215
Candia, NH 03034
(603) 483-0171
cartierfarms@myfairpoint.net


Cartier Farms was founded in 1995 with the goal of providing the highest quality training and instruction to our clients. Our goal is to help teach horse and rider to work together in a positive and patient manner.

Categories: Stables and Horse Farms; Lesson Stables; Trainers and Clinicians; Horse Training Stables; Judges; Riding Instructors
Region: Rockingham County, New Hampshire
www.cartier-farms.com/




Century Oaks Farm, Ltd.

490 Jack Chavis Road
Timberlake, NC 27583
(336) 364-3559
(919) 641-3315
centuryoaksfarm@centurylink.net


Small dressage oriented facility. Owner is a USDF L graduate of 15 years and a Bronze Medalist who offers private dressage lessons. Training methods based on positive reinforcement methods, kindness to the horses, and classical dressage. Century Oaks Farm is the home of Champions both in hand and under saddle. We have Grand Champions and a Devon winner. Denise has trained (started young horses) and competed successfully through fourth level dressage at the state and national levels in the open division. Lessons available to anyone who has a sincere interest in becoming a better rider and improving their relationship with their horse. We also breed Hanoverian sport horses for both jumping and dressage. Our bloodlines include some of Germany's best bloodlines, such as Donnerhall, Rubinstein, Bolero, Weltmeyer, Prince Thatch, and Grande. Several nice horses for sale - all ages and stages of training. We also offer boarding on a limited basis for interested clients and horses in training.

Categories: Hanoverian Breeders and Stallions; Stables and Horse Farms; Breeding Farms; Boarding Stables / Livery Yards; Trainers and Clinicians; Dressage Stables; Horse Training Stables; Judges; Riding Instructors
Region: Person County, North Carolina
www.centuryoaksfarm.com/
Chestnut Hill LLC


Beaumont Farm
5580 Red Hill Road
Petaluma, CA 94952
(707) 778-8412
(415) 297-4261
Info@BeverlyJovais.com


Beverly Jovais of Chestnut Hill is a hunter / jumper trainer teaching juniors, ponies, and adult amateurs to many national wins.

Categories: Stables and Horse Farms; Trainers and Clinicians; Horse Training Stables; Judges
Region: Sonoma County, California
www.beverlyjovais.com/
Deanna Thompson Dressage

1136 Skyview Rd
Charlotte, NC 28208
(803) 322-9927
dressagedt@yahoo.com


Deanna Thompson is a dressage instructor, trainer, and USDF "L" graduate based in Mooresville, NC, at the luxurious Finncastle Farms. She is able to travel to your facility, bringing patience and understanding of both horse and rider to develop a harmonious team. Deanna is currently accepting serious riders of all levels and horses in for training. Full time training may be available at Fincastle Farms upon request.

Categories: Trainers and Clinicians; Judges; Riding Instructors
Region: Mecklenburg County, North Carolina
www.deannathompsondressage.com/
Deborah Shiver

Leesburg, GA 31763
deborahshiver@ymail.com


Horse trainer, instructor, and judge.

Flying High Equestrian Team

I teach all styles of riding: hunter, jumper, dressage, western pl, and saddle seat.
I am an OHSA carded judge and I am available throughout GA., FL., AL., TN., and So. Carolina.

Categories: Trainers and Clinicians; Judges; Riding Instructors
Region: Lee County, Georgia
Determination Performance Horses


40160 N. Deep Lake Rd
Antioch, IL 60002
(847) 917-0387
unbridled99@hotmail.com


Determination Performance Horses offers quality training and lessons. All types of horses are accepted for training; rates starting at $350 per month at our facility plus board. Lessons are provided at a reduced rate to owners with horses in training. Lessons available for riders at all levels; a half hour lesson is $35, and an hour lesson is $45. Lessons provided in both in English and western events. Determination Performance Horses also provides clinics, professional horse show judging, and horse show coaching. So, whether you goal is to go on the rail or down the trail, it's time to see how far a little DETERMINATION can take you. Check out our website. (Rates as of Nov 2011.)

Categories: Stables and Horse Farms; Boarding Stables / Livery Yards; Trainers and Clinicians; Horse Training Stables; Judges; Riding Instructors
Region: Lake County, Illinois
determinationhorses.webs.com/




Double L Stable Equestrian Center / Wanda Lounder


P.O. Box 218
769 East Side Rd
Hancock, ME 04640
(207) 422-3001
(207) 479-1100
dlsequarterhorses@yahoo.com


Wanda is a carded Open Horse Show Judge, AQHA Professional Horseman, and 2010 AQHA MVP and has over 30 years in the horse industry. Owner of Double L Stable Equestrian. This is a full service facility offering lessons, training, boarding, camps, judging, and clinics. Family owned and operated. Double L is open to all breeds & disciplines, offering training, lessons & showing in English & Western events. We focus on working with each individuals interests and focus on what areas work the best.

We offer indoor & outdoor arenas, heated tack room, viewing room and wash stall. We offer a wide variety of programs for youths & adults.

Categories: Stables and Horse Farms; Lesson Stables; Boarding Stables / Livery Yards; Summer Horse Riding Camps; Horse Training Stables; Event Facilities; Judges; Horse Hotels / Overnight Boarding; Horse Leasing Stables
Region: Hancock County, Maine
www.doublelstable.com/
Elfenridge Dressage

1913 Whaleyville Blvd
Suffolk, VA 23434
(757) 615-4975
tristin@elfenridge.com


Full board, lessons, training with FEI dressage instructor, trainer, judge, classical horsemanship, youngsters started. 153 beautiful acres in Suffolk, VA. Indoor arena w/ mirrors, lights, large outdoor arena w/ lights, trails, jumps. Pasture board.

Categories: Stables and Horse Farms; Boarding Stables / Livery Yards; Dressage Stables; Judges
Region: Suffolk City County, Virginia
www.elfenridge.com/
Encore Sporthorse at Ovation Farm

4275 Avents Ferry Road
Sanford, NC 27330
(919) 721-2992
info1@encoresporthorse.com


Encore Sporthorse specializes in expert dressage training for both horse and rider in a fun and positive atmosphere located in central NC.

Categories: Stables and Horse Farms; Lesson Stables; Dressage Stables; Horse Training Stables; Judges
Region: Lee County, North Carolina
www.encoresporthorse.com/
Find a Judge


P.O. Box 2187
Corrales, NM 87048
(303) 478-8477
Jenny@FindAJudge.com


FindAJudge.com is an online directory of horse show staff created to make the horse show managers search for good help easy. Free to search. The members are now listed for the managers to find them, read their resumes, and hire new people to them to fill their horse show positions. Have an unexpected cancellation or emergency? Here is a list of people who can help you out of a bind. All disciplines and all types of horse shows and events. Check it out.

Categories: Directories; Judges
Region: United States
www.findajudge.com/
Four Points Farm

2700 Coyote Ridge
Milford, MI 48381
(248) 245-5587
mpilkiewic@aol.com


Four Points Farm operates out of Hidden Dreams Farm in Milford, MI, and provides a full service equine facility. We specialize in the training and showing of Morgan, Saddlebred, and Hackney horses and ponies for local and World Championship competitions. Lessons are offered in equitation, saddle seat, hunt seat on the flat, western & driving. Private and group lessons. Summer horse camps. Over 25 years' teaching experience. USEF "r" Morgan, "r" Fresian, and Michigan 4-H Horse Show Judge.

Categories: Morgan Horse Farms and Stallions; Stables and Horse Farms; Lesson Stables; Boarding Stables / Livery Yards; Summer Horse Riding Camps; Saddleseat Stables; Driving Stables; Horse Training Stables; Judges
Region: Oakland County, Michigan
www.fourpointsfarm.com/
Harford International

16200 Avenida del Luna
San Antonio, TX 78232
(210) 490-3311
(210) 287-0883
jeanneharford@yahoo.com


Jeanne Harford.

Categories: Stables and Horse Farms; Lesson Stables; Saddleseat Stables; Horse Training Stables; Judges
Region: Bexar County, Texas
www.harfordinternational.com/
Hayes Horsemanship


4378 Bells Road
London ON N6P 1P3
(519) 872-1917
info@hayeshorsemanship.ca


Hayes Horsemanship offers a variety of services, including coaching for riders of all levels - beginner through advanced, clinics, judging club shows & do-it-yourself equine massage therapy lessons.

Categories: Stables and Horse Farms; Lesson Stables; Trainers and Clinicians; Equine Physical Therapy; Judges; Riding Instructors
Region: Ontario
www.hayeshorsemanship.ca/
Hidden Valley Equestrian Center, Inc

8A Hidden Valley Lane
Cornville, ME 04976
(207) 474-3014
(207) 317-6332
terry@hidval.com


Our camp staff consists of experienced, equine professionals from varying riding and training backgrounds. Our staff features years of combined equine training and working with children of all ages.

We welcome campers that have never been on a horse before as well as advanced level riders. Our focus here is a Western seat; however, we are experienced in English and can offer this seat as well. We look forward to helping campers learn and experience horses for the first time or growing their equine experience.

Horse camp features small riding classes with safety in mind. Instruction in general horse care as well as barn and equipment care will be included. We will also make a few crafts and play games both on and off horseback.

Working with horses as a team inspires confidence, self-respect, and self-esteem, as well as a sense of accomplishment and responsibility. We are proud to offer such a learning and growing experience.

We have a large in ground swimming pool to enjoy on hot days. A lifeguard will be available at all times while campers are swimming.

The mission of Hidden Valley Equestrian Center, Inc. is to operate a very upfront and honest equestrian facility, where the focus is on the welfare and success of the horse and rider. We welcome the opportunity to respectfully expand your equine knowledge and skills.

The atmosphere at Hidden Valley is relaxed, friendly, warm, and comfortable with safety in mind always.

~Welcome~
Let's make some memories!

Categories: Stables and Horse Farms; Lesson Stables; Boarding Stables / Livery Yards; Summer Horse Riding Camps; Pony Parties / Birthday Parties; Judges; Horse Hotels / Overnight Boarding
Region: Somerset County, Maine
www.hidval.com/
High Cotton Horse Farm - HCHF

Kelly, NC 28448
(910) 471-2658
(910) 471-5321
high.cotton.horse.farm@gmail.com


Safe, attractive, affordable fence construction. We are a small family owned business near Wilmington, NC. We offer safe and high quality fence construction for your horse farm. We are happy to discuss what type of fence is ideal for your horse farm. Please visit our website or call us for more information. Thank you for your interest in our services!

Categories: Quarter Horse Farms; Art; Fences; Stables and Horse Farms; Breeding Farms; Norwegian Fjord Horse Farms; Sale Barns; Horse Training Stables; Judges
Region: New Hanover County, North Carolina
www.highcottonhorsefarm.com/
Horse Judge

1683 N800th Ave
62347 Libery IL

217-430-3585
dia_elliott@yahoo.com


I judge all kinds of horse shows, including Youth & Open. I also judge all English type or stock type horses and most disciplines.

Category: Judges
Region: Adams County, Illinois
Regional Category: Adams County, Illinois Judges
Horse Show Judge

35223 Watersedge Dr
Fruitland Park, FL 34731
(814) 590-5303
showmom21@gmail.com


I am a judge who recently moved here from Pennsylvania and is looking to begin a career in Florida judging. I was and still am 4-H certified with Penn State. My judging experience began later in my life, as I was a "Showmom" for many years with the 4-H program in PA. I have judged 4-H county round-ups, open shows, amateur open shows, and many PA county fairs.

Category: Judges
Region: Marion County, Florida
Regional Category: Marion County, Florida Judges
Horse Show Judge

11535 Old Troy Pike
Saint Paris, OH 43072
(937) 602-7625
(937) 663-0638
cowgirlwillie@aol.com


Qualified horse show judge serving all of Ohio. Reasonable rates, honest & timely.

Category: Judges
Region: Champaign County, Ohio
Regional Category: Champaign County, Ohio Judges
Horse Show Judge

105 W North Street
Aaronsburg, PA 16820
(814) 349-5826
cw.judging@gmail.com


Experienced 4-H and open show judge. Western and English. POA carded. Completed PA 4-H Judges' School. Also available to ring steward. Contact me for your next show.

Category: Judges
Region: Centre County, Pennsylvania
Regional Category: Centre County, Pennsylvania Judges
HPR Stables

950 Fixler Rd
Wadsworth, OH 44281
(330) 419-3436
hollyprobinson1@aol.com


HPR offers you one of the most experienced training instructors in the northeast Ohio area.

Categories: Stables and Horse Farms; Lesson Stables; Summer Horse Riding Camps; Saddleseat Stables; Hunter Jumper Stables; Horse Training Stables; Judges
Region: Medina County, Ohio
hprshowstables.com/
Jeanne Karver / Karver's Creek Farm

8415 Mears Fork Rd
Summerfield, NC 27358
(336) 643-8556
karv4@yahoo.com


Dressage site and blog. Jeanne Karver's website informs, inspires, and invites. Feel free to enjoy the blog and add your own comment.

Categories: Dressage; Stables and Horse Farms; Lesson Stables; Trainers and Clinicians; Dressage Stables; Blogs; Horse Training Stables; Judges; Riding Instructors
Region: Guilford County, North Carolina
www.jeannekarverdressage.com/
Jenny Pierucki, Horse Show Judge

414 N Fifth Street
Burr Oak, MI 49030
(269) 489-5500
(269) 625-1222


Seventeen years of judging experience with all breeds and disciplines. I hold cards with Michigan, Wisconsin, New England, USEF-Morgan, POAC, ASPC/AMHR/ASPR, TWHBEA, UMH/AGMH, AHHA, GVHS, and GHRA. I love to travel and enjoy any size show.

Category: Judges
Region: St Joseph County, Michigan
Regional Category: St Joseph County, Michigan Judges
Judge

18101 Peregrines Perch Place
#107
Lutz, FL 33558
(813) 361-9041
mchaires@tampabay.rr.com


Fun and informative. Let me make your open or 4H show a memorable experience.

Category: Judges
Region: Hillsborough County, Florida
Regional Category: Hillsborough County, Florida Judges
Kaleidoscope Farm


593 Parker Hill Road
Springfield, VT 05156
(802) 885-1226


Owned by USDF Medalist and Judge, Katherine Bruce. Located in beautiful Vermont. We provide lessons, boarding, and training horses in multiple disciplines; specializing in dressage, for beginner through advanced. We also offer fine sport horses.

Categories: Stables and Horse Farms; Lesson Stables; Boarding Stables / Livery Yards; Trainers and Clinicians; Dressage Stables; Horse Training Stables; Judges
Region: Windsor County, Vermont
www.vermontsporthorse.com/
Kathleen Elliott

Debon Street
Menifee, CA 92584
(951) 288-0521
kathleendressagetrainer@gmail.com


Kathleen Elliott specializes in the training and instruction of dressage performance horses and riders in the Inland Empire south region of the southern California area.

Let Kathleen Elliott teach you her insider's secrets on how to conquer your mental monsters, like overcoming rider fear, anxiety, insecurity, anger, impatience, frustration, or self-doubt.

Very respectful and high standards dressage training.

Classical methods for a better balance and a softer contact.

Starting and re-starting the difficult horse.

She enjoys teaching all ages in all disciplines, but especially lower level dressage, eventing, and hunters. She also specializes in training young horses. Kathleen has been well-received at clinics here in southern California for her constructive, creative, common-sense advice, and her easygoing, friendly manner, making her clinics both educational and fun.

Call Kathleen Elliott for your training needs.

Categories: Stables and Horse Farms; Lesson Stables; Boarding Stables / Livery Yards; Trainers and Clinicians; Dressage Stables; Hunter Jumper Stables; Horse Training Stables; Judges; Riding Instructors
Region: Riverside County, California
dressagehunterjumpertrainer.webs.com/
Katie Comerford, Horse Show Judge

803 Mary Lake Dr
Bryan, TX 77802
(814) 574-2055
katiecomerford@hotmail.com


5 years experience as a 4-H and open horse show judge. Judging contest official and judging seminar instructor. Any stock type or hunter type shows, will travel.

Category: Judges
Region: Brazos County, Texas
Regional Category: Brazos County, Texas Judges
KCS Equestrian Center & Riding School

31805 Temecula Parkway
#411
Temecula, CA 92592
(951) 302-9983
kcsequestrian@aol.com


Lessons for all ages and level of riders. Over 15 great lesson horses for both English and western. 100 mature shade trees, lighted arenas, covered crossties, individual tack rooms, and on site manager. Instructor/Owner is an accredited horse show judge with USEF, AHA, AMHA, IFSHA, and PtHa. Safety and horsemanship skills emphasized.

Categories: Stables and Horse Farms; Lesson Stables; Boarding Stables / Livery Yards; Summer Horse Riding Camps; Pony Parties / Birthday Parties; Horse Training Stables; Judges
Region: Riverside County, California
www.kcsequestrian.com/
KDS Performance Horses

284 Fairview Lane
Derry, PA 15627
(724) 433-9479
kds_horses@yahoo.com


We are a horse boarding and training stable nestled about 45 minutes east of Pittsbugh, PA, in Derry, Westmoreland County. We are very close and have had clients like in Johnstown, Derry, Latrobe, Greensburg, New Alexandria, & Indiana. We train all levels of riders and horses ranging from small fry (walk-trot) to amateurs. Our main breed of horses is the Quarter Horse.

We focus showing on a couple different level circuits including Quarter Horse, open shows, youth shows, and 4-H.

Additionally, I can help you to acquire a new show horse or to sell your current horse. Also, I have been a certified judge for several years.

I purposely keep my show team under 10 horses and riders so that each individual client and horse receive special quality time to insure their success.

I have trained horses for the following classes:
Western Pleasure
Hunter Under Saddle
Horsemanship
Hunt Seat Equitation
Showmanship
Hunter Hack
Trail
Western Riding
Working Hunter
Hunt Seat Equitation over Fences

I have placed at the Quarter Horse Congress, Quarter Horse World Show, and the Buckskin World Show. Our prices are reasonable, and we currently have a couple openings for boarding.

Categories: Stables and Horse Farms; Boarding Stables / Livery Yards; Sale Barns; Horse Training Stables; Judges
Region: Westmoreland County, Pennsylvania
www.kdshorses.com/
Ledyard Horse Training

904 Mews Drive
Sellersville, PA 18960
(267) 446-8392
shane@ledyardhorsetraining.com


Shane Ledyard is a freelance horseman and judge located in Bucks County, PA. Shane's background is primarily in hunters, equitation, and jumpers, and he is also a trailer loading expert. Available world wide for clinics and private sessions.

Categories: Trainers and Clinicians; Judges; Riding Instructors
Region: Bucks County, Pennsylvania
www.ledyardhorsetraining.com/
Licensed Show Judge / Joanne Povenski

761 Povenski Road
Quakertown, PA 18951
(856) 316-8500
(610) 282-4616
chesspiecesirdaniel@yahoo.com


I am licensed by the United States Equestrian Federation and the American Driving Society and also on the approved list of judges for 4-H shows. I am versatile, able to judge most breeds under saddle and in harness including over fences. Show Managers find me to be knowledgeable, personable, professional, flexible, and fair. My goal is for everyone to have a learning experience at a safe show.

Category: Judges
Region: Bucks County, Pennsylvania
Regional Category: Bucks County, Pennsylvania Judges
LRM Equestrian Services

Biglow Farms
23303 E Buena Vista Rd
Clements, CA 95227
(209) 759-3191
ringrose@lodinet.com


Quality dressage training and instruction for the serious dressage horse and rider. Horse sales, consignment, marketing, consulting. Certified fitter and installer for the Flair Air-Ride System.

Categories: Trainers and Clinicians; Saddle Fitters; Judges
Region: San Joaquin County, California
www.lrmequestrian.com/
Misty Ridge Equine Services


3180 60th Ave
Zeeland, MI 49464
(616) 299-6011
lynnkamps@yahoo.com


Misty Ridge Equine Services offers equine dentistry with hand tools most commonly on non-sedated horses.

Services Performed:
- Floating
- Bit Seats
- Incisor Reduction and Realignment
- Wave and Hook Correction
- Wolf Teeth Removal
- Canine Teeth Reduction
- Cap Removal
- Full-Mouth Rebalancing
- Tartar Removal

Categories: Trainers and Clinicians; Equine Dentists; Judges; Riding Instructors
Region: Ottawa County, Michigan
mistyridgeequineservices.vpweb.com/
Natalie P. Lamping

PO Box 772406
Ocala, FL 34477
(630) 878-1858
(352) 489-0727
nplamping@sbcglobal.net


Dressage coach & clinician. Help to maximize your dressage score.

Categories: Trainers and Clinicians; Judges
Region: Marion County, Florida
www.natalielamping.com/
Page:
1
2
Next >>
---
Custom Search
---