Riding Instructors & Coaches Directory - Page 5
Find Riding Instructors in:
*NEW* Featured Directory Listings
Your Listing Can Appear Here!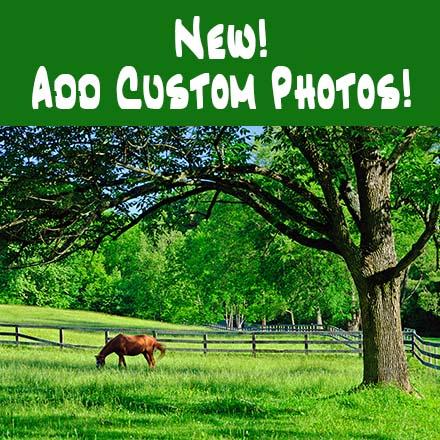 Approved Listings are now eligible to appear in the Featured Listings section for relevant categories.

Please Log In to see the options currently available for your Listing on O Horse!

Category: Directories
Riding Instructors & Coaches Directory Listings
Page 5: Results 161-200 out of 239
Submit Your Website To This Page
Delightful Horse, The


"... giving into pressure while under pressure."

Strewn down either side of the path of least resistance to the Delightful Horse are the bodies of battered owners and the remains of dead horses beaten by magic wands and good intentions.

The high road is seldom straight and rarely easy but far simpler than the alternatives. We have a responsibility in life to make things better for our fellow man and the creatures around us. Why? To counteract the tipping of the scales by the people who just don't care. You are here. You care. You want to find a better way. The same old rhetoric isn't getting the job done. Too vague. Too philosophical. Too confusing. Too much running in a bullpen... (and the "not knowing when to stop!" LOL) Can't put those concepts into actions that actually help you get your horse from point A to point B.

No magic pixie dust. Just a new way to look at old problems and that part is no joke. Breakdown ANY trainer's technique (Parelli, Anderson, Lyons, Reis, Peters, Gurney, Cox, Shrake, Miller, etc., going back to Beery, Rarey, and Xenophon) and figure out what makes them tick and how they work. And then - build upon your new way of thinking. They are not better than you, and this is not rocket science. I'm not re-inventing the wheel. In fact, horses (dogs, cats, dolphins, kids, and spouses) have been around far longer than the wheel so what would be the point? I'm going to ride on all these big name trainer coat tails, and they won't even know it. Because isn't that the point? Working smarter and not harder? Finding a better way. We are humans, you know. We should have the higher intelligence and be able to do that. ;)

Categories: Trainers and Clinicians; Blogs; Riding Instructors; Natural Horsemanship Training
Region: Riverside County, California
delightfulhorse.com/
Eagle Valley Equestrian

514578 2nd Line
Orangeville ON L9W 0S6


(519) 216-2934

info@evequestrian.com


Beautiful boarding, training, and lesson stable located just minutes from Orangeville and Shelburne. We offer top quality board at reasonable prices with indoor and outdoor arenas, a wash stall with hot and cold water, and a tack room with personal lockers. Owner is a certified English coach and lives on the property, so the horses are never left alone!

Come check us out!

Categories: Stables and Horse Farms; Boarding Stables / Livery Yards; Riding Instructors
Region: Ontario
www.evequestrian.com/
Equine Makeovers

Arlington, WA 98223


(425) 760-5272

april@equinemakeovers.com


Turn your nightmares into answered prayers! Professional and affordable training, sales, and lessons. Jesus wins!

Categories: Stables and Horse Farms; Christian Community; Sale Barns; Horse Training Stables; Riding Instructors; Natural Horsemanship Training
Region: Snohomish County, Washington
www.equinemakeovers.com/
Equine Resources

Morden MB R6M 1W7


(204) 332-1333

equine_resources@yahoo.ca


Combining Integrated Bodywork & Body Re-alignment for whole horse therapy.

Introducing EQUINE THERMAL IMAGING!
Stop Guessing, Start Knowing....

Conditions causing changes that may be detected with the thermal imaging camera include:
◦laminitis (founder)
◦hoof abscesses
◦hoof imbalances
Navicular
◦kissing spine
◦fractures
◦arthritis
◦tendonitis
◦ligament injuries (desmitis)
◦muscle atrophy
◦nerve damage
◦injections
◦saddle-fitting problems
◦sacroiliac disease
◦chiropractic lesions
◦compensatory changes
◦and so much more.....


Categories: Equine Physical Therapy; Riding Instructors
Region: Manitoba
equineresources.webs.com/
Executive Stables

17901 Lifer Rd
Howard, OH 43028


(740) 398-9812

webmaster@executivestables.com


"Where Your Horse is Treated Like a V.I.P."

Executive Stables is a private, family-owned, full service equine facility. We offer full board, training, and lessons. Our facility includes large matted stalls, a large indoor arena, and wooded trails. Stalls cleaned daily. Daily turnout. We also offer pet/farm sitting services and sometimes have sport horses/ponies for sale.

Categories: Stables and Horse Farms; Lesson Stables; Boarding Stables / Livery Yards; Horse Training Stables; Riding Instructors; Horse Sitting
Region: Knox County, Ohio
www.executivestables.com/
Journey Equestrian

Olympia, WA 98576


(360) 528-9843

journeyequestrian@gmail.com


Journey Equestrian offers riding instruction based upon this idea:
"I am a firm believer in the idea that horses are good for the growth of a person. They not only teach the skills for riding, caring for, and handling horses, but they teach skills for life. They teach awareness, responsibility, stability, communication, confidence, and much more. A huge part of who I am comes from working with these amazing creatures throughout my life. And the best part is that they never stop teaching; there is always more to learn about them and from them."
Rebecca

Categories: Stables and Horse Farms; Lesson Stables; Summer Horse Riding Camps; Riding Instructors; Horse Leasing Stables
Region: Thurston County, Washington
journeyequestrian.weebly.com/
Kathleen Elliott Certified Equestrian Trainer

38176 Calle De Lobo
Murrieta, CA 92562


(951) 288-0521

9512880521

kathleendressagetrainer@gmail.com


Kathleen Elliott specializes in the training and instruction of dressage performance horses and riders in the Inland Empire south region of the southern California area.

Let Kathleen Elliott teach you her insider's secrets on how to conquer your mental monsters, like overcoming rider fear, anxiety, insecurity, anger, impatience, frustration, or self-doubt.

Very respectful and high standards dressage training.

Classical methods for a better balance and a softer contact.

Starting and re-starting the difficult horse.

She enjoys teaching all ages in all disciplines, but especially Western Dressage, lower level dressage, and hunters. She also specializes in training young horses. Kathleen has been well-received at clinics here in southern California for her constructive, creative, common-sense advice, and her easygoing, friendly manner, making her clinics both educational and fun.

Call Kathleen Elliott for your training needs.

Categories: Stables and Horse Farms; Lesson Stables; Boarding Stables / Livery Yards; Trainers and Clinicians; Dressage Stables; Hunter Jumper Stables; Horse Training Stables; Judges; Riding Instructors
Region: Riverside County, California
dressagehunterjumpertrainer.webs.com/
LME Dressage

364 Hardscrabble Rd
North Salem, NY 10560


(203) 606-5954

(914) 556-6226

louisaeadie@vzw.blackberry.net


At LME Dressage, our business is taking horses and students for dressage training and competing.

Specializing in breaking and training young horses.

Louisa has qualified several horses over the past few years for the National Championships.

We train AA as well as juniors, young riders, and riders from novice through the FEI levels.

We are only 5 minutes away from the Croton Falls train station, which is on the Harlem line and is a direct 1 hour train ride into Grand Central. Arrangements to be picked up can be made. Contact us here by email or phone. Discounts are also available all year round for permanent boarders.

LME Dressage will tailor a program to suit any horse and rider.

Categories: Stables and Horse Farms; Boarding Stables / Livery Yards; Trainers and Clinicians; Dressage Stables; Horse Training Stables; Riding Instructors
Region: Westchester County, New York
www.lmedressage.com/
Nannini Equestrian

Coconut Creek, FL
AdrianaNannini@yahoo.com


Adriana Nannini is an experienced trainer/competitor based out of Peaceful Trails Stable in Coconut Creek, Florida, and is currently accepting new students! She is available to give riding lessons in hunter/jumper and dressage disciplines. Her positive, goal-oriented instruction focuses on the effectiveness of the rider's aids and their clear communication with the horse. Adriana has taught students from learning to ride for the first time through more seasoned competitors looking to improve their game in the show ring.

Categories: Trainers and Clinicians; Riding Instructors
Region: Broward County, Florida
nanniniequestrian.weebly.com/
Powder Forest, The

386 S Mt Carmel Rd
McDonough, GA 30253


(770) 957-5180

sandiforester@gmail.com


Riding lessons are offered for beginners through advanced. All lessons are private and customized to the individual.

Dressage training - intro through FEI levels, using a classical dressage approach. – show prep and coaching also available.

Foundation building for riders of all disciplines (western, huntseat, gaited, etc), using natural horsemanship and classical dressage principles. We focus on:

- Understanding the nature of the horse
- Developing an independent seat and correct use of aids
- Learning timing and feel
- Establishing leadership
- Creating lightness
- Encouraging your horse's athleticism
- Fostering a true partnership between horse and rider

Especially for beginners and new horse owners, we offer lessons in complete horsemanship – including ground work, fitting of tack, horse health care and management, and more.

A horse trainer and riding instructor for over 40 years, Sandi has extensive experience working with a variety of challenges and unique situations, including:

- Adult beginner riders
- Riders returning after a long break
- Riders dealing with fear and confidence issues
- Horses with a history of abuse and mishandling
- Horses with limited, incomplete, or incorrect training
- Horses of many different breeds and temperaments

Ask about our Working Student Program!

Categories: Stables and Horse Farms; Trainers and Clinicians; Dressage Stables; Riding Instructors; Natural Horsemanship Training
Region: Henry County, Georgia
www.sandiforester.com/
Rider's Edge Farm

11220 196th Ave NE
Redmond, WA 98053


(360) 339-3909

info@ridersedgefarm.com


Rider's Edge Farm offers full care boarding, lessons, and training in both English and western riding.

More than 40 years combined expertise. You and your horse can expect great knowledge, experience, and a welcoming environment from the team at Rider's Edge Farm.

We have a covered 70' x 200' indoor arena with lights, 60' outdoor roundpen, 12' x 12' stalls, daily turn out, and miles of trails to ride.

Come check us out!

Categories: Stables and Horse Farms; Lesson Stables; Boarding Stables / Livery Yards; Horse Training Stables; Riding Instructors
Region: King County, Washington
www.ridersedgefarm.com/
Riding Lessons with Eva Mertena

PO Box 1904
S. Wenas Rd
Yakima, WA 98907


(509)941-7924

(509) 941-7924

eva_mertena@yahoo.com


Learn to ride a horse and more. Multi-discipline instruction. Farm call service. Starting, schooling, and advancing horses and riders. Lesson horse provided.

Categories: Lesson Stables; Trainers and Clinicians; Riding Instructors
Region: Yakima County, Washington
www.ridewitheva.com/
Santerre Show Stables Inc.

RR#2 S1 5C Wilson Rd
Pemberton BC V0N 2L2


(604) 698-7997

jean@santerreshowstables.com


Santerre Show Stables offers training from the beginning on for your young horse as well as for your Grand Prix horse. Jean-François offers coaching for motivated riders who want to improve their performance in the jumping ring. We select most of our horses from Europe and are currently located in British Columbia, Canada.

Categories: Stables and Horse Farms; Trainers and Clinicians; Hunter Jumper Stables; Horse Training Stables; Riding Instructors
Region: British Columbia
www.santerreshowstables.com/
Scoggins Training Center

Tuscola, IL 61953
scogginsbrian@yahoo.com


Offering training & lessons for all levels of riders and horses. Focusing on reining, western pleasure & hunter pleasure, but has experience in all disciplines and at all levels. Winter training discounts and lesson packages available!

Categories: Arabian Horse Farms; Stables and Horse Farms; Horse Training Stables; Riding Instructors
Region: Douglas County, Illinois
www.scoggins-arabians.com/
ShowmanEquine

Smyrna, GA 30082


(404) 917-4084

mshowman@students.kennesaw.edu


My name is Molly Showman, and I offer English lessons and barn sitting at extremely affordable rates. The facility I give lessons at includes a large arena with bleacher seating and a heated / air conditioned lounge for waiting parents. I have over 13 years of horse care and riding experience. For more information, please e-mail or call me.

Feel free to check out my web site.

Categories: Trainers and Clinicians; Riding Instructors; Horse Sitting
Region: Cobb County, Georgia
showmanequine.page.tl/
Spring Willows Farm

2946 State Route 161
Centralia, IL 62801


(618) 533-3007

chull@springwillowsfarm.com


At Spring Willows Farm, we fully appreciate your investment in your equine athlete. We are committed and dedicated to giving each horse the individual care he or she needs to be their best - whether that will be returning to racing after a layoff, going to the breeding shed, competing in horse shows, or any other career you have planned for your horse. We understand that each horse is an individual, and we customize a program for each horse based on his or her individual needs.

Categories: Stables and Horse Farms; Boarding Stables / Livery Yards; Riding Instructors
Region: Marion County, Illinois
www.springwillowsfarm.com/
True Heart Stables

81 Parker Road
Long Valley, NJ 07853


(908) 337-3991

toryip00@hotmail.com


Horseback riding lessons in Morris County. True Heart Stables offers a family atmosphere for riding lessons. Learn to ride on one of our horses or on your own. We offer private and semi-private lessons for both adults and children. Honesty and safety are what you will get if you choose to join us. We also have horses available for lease, for 1/2 lease, and for sale. Horse shows and hunter paces are also part of what we do. If you share in the love of horses, then we are the barn for you! If you have your own horse you would like to board with us, we have a beautiful facility with a spectacular indoor arena complete with dustless footing, a huge outdoor arena, big and bright stalls, great turnout, and dedicated care for the happiness of you and your horse. Come visit True Heart today!

Categories: Stables and Horse Farms; Lesson Stables; Boarding Stables / Livery Yards; Hunter Jumper Stables; Horse Training Stables; Riding Instructors
Region: Morris County, New Jersey
www.trueheartstables.com/
White Crossing Stable LLC

2817 White Crossing Road
Verona, WI 53593


(608) 228-6870

billk@krellinsurance.com


The Stable at White Crossing is conveniently located ten minutes from the West Beltline at the intersection of County Highway PD and White Crossing Road. Set in a beautiful valley, we offer a spacious indoor arena with new footing, a large outdoor arena, and a dedicated round pen for training. There are several turn out options based on your horse's needs and personalities. We are proud of our immaculate 21 stall barn complete with a heated wash bay, new tack room with private area for each client, and a direct connection to the indoor arena.

We offer a customized nutrition program. We also have several trainers that provide services for many disciplines and breeds. Our trainer, Kathy Dunn, has shown to Fourth Level dressage and is accepting new clients. We have instructors that provide lessons for all ages and disciplines. The farm is family owned and operated with 24/7 on-site management, providing customized quality care to every horse and boarder. Accepting new clients. Please call 608-228-6870.


Categories: Stables and Horse Farms; Boarding Stables / Livery Yards; Horse Training Stables; Riding Instructors
Region: Dane County, Wisconsin
www.whitecrossingstable.com/
AP Performance

Lambertville, MI


(734) 854-5815

a117chlabate@aol.com


Categories: Trainers and Clinicians; Riding Instructors
Region: Monroe County, Michigan
Applewood Farm



(614) 806-8719

sullyosu@hotmail.com

Applewood Farm is a full service equine facility offering lessons, training, and full care boarding. Located on State Route 42 near 33 convenient to Dublin, Marysville, and Plain City. Specializing in starting your horse the slow and correct way, instilling confidence and manners in your young animal. Offering English, western, and jumping lessons. Check out my website for more information.

Categories: Stables and Horse Farms; Lesson Stables; Boarding Stables / Livery Yards; Sale Barns; Horse Training Stables; Riding Instructors
Region: Union County, Ohio
Arballo Reining Horses

Rocky Mount, NC 27804


(914) 850-4286

Mark@ArballoReiningHorses.com


Reining horse lessons and training. Arballo Reining Horses specializes in the training, showing, coaching, and sales of reining horses. While preparing our horses and riders to the highest level, we strive to perform every aspect of our business with the utmost attention to detail.

With over twenty years of experience, Mark also has a successful show career, including several titles such as World, Reserve World Champion, and Top Ten finishes.

Mark's coaching skills helped several of his clients make their dreams come true. From Youth to Limited Non Pro, he has successfully taken them to World and Reserve World Champions, Top Ten Finalists, and qualifiers for Affiliate Finals. Many of his rookie riders have qualified and competed for the Performance Horse Rookie of the Year title in Oklahoma City at the NRHA Futurity.

We invite you to entrust to us the development of both you and your horse...
We are confident that you will be pleased with the results.

Categories: Stables and Horse Farms; Horse Training Stables; Riding Instructors; Reining Stables
Region: Wake County, North Carolina
Arrih Farms

Alpine, CA 91901


(619) 971-5443

ArrihFarms@Dishmail.net


Arrih Farms is all about learning and maintaining the basics at all levels of riding. Our training is designed to enrich equine sports by offering education, training, competition, support, and fellowship. We offer training in the hunter and jumper disciplines for students just starting out with horses or students wanting to improve for the competition arena.

Categories: Stables and Horse Farms; Hunter Jumper Stables; Horse Training Stables; Riding Instructors
Region: San Diego County, California
Ashmoor Stud

Tiverton
EX16 9QF
UNITED KINGDOM


07737 355 686

ashmoorstud@gmail.com


Ashmoor Stud offers training livery, tuition, backing and breaking, and retraining for ex-racehorses and young horses. We offer private lessons from BHSAI with 24 years' experience, and we stand several wonderful stallions at stud.

Categories: Arabian Horse Farms; Stables and Horse Farms; Breeding Farms; Horse Training Stables; Riding Instructors
Region: Devon County, England
Baker Performance Horses

Salem, VA 24153


(540) 389-3256

sdandmb@yahoo.ca


Mike Baker & Shannon Ketcheson of Baker Performance Horses are multi-carded judges with ApHC, ApHCC, ApHA, NRHA, AQHA Reining, USEF, AHA, Pinto & Morgan. Over 40 years experience.

Also accepting a limited number of horses for training for 2009; specializing in western pleasure, HUS, trail, showmanship, horsemanship & reining, starting the young horse, and show ring preparation.

Judging, showing, ring stewarding & scribing services available.

Lessons also available with your horse at your farm (yes, we will travel to you), or you may haul here.

Working out of Mount Regis Stable in the beautiful Blue Ridge Mountains.

Please email for further info such as resumes, fees, farm info, etc.

Categories: Stables and Horse Farms; Trainers and Clinicians; Judges; Riding Instructors
Region: Salem City County, Virginia
Barnett Performance Horses

Holly, MI 48442


(248) 931-3042



Offering western and English riding lessons and training for Youth and Amateur riders. Specializing in all around horses and riders. Showing PtHa, APHA, and AQHA.

Category: Riding Instructors
Region: Oakland County, Michigan
Regional Category: Oakland County, Michigan Riding Instructors
Blue Sky Dressage

Mount Horeb, WI 53572


(608) 206-0186

jlouther@mhtc.net


Horseback riding lessons for beginners and advanced students using classical dressage principles. Jeanne Louther (formerly Jeanne Williams-Parris) has been teaching in the Madison area for over 25 years. "L" dressage judge, dressage instructor, and trainer. Willing to travel to your place. School horses available.

Categories: Stables and Horse Farms; Lesson Stables; Dressage Stables; Riding Instructors
Region: Dane County, Wisconsin
Bruce Newby Performance Horses

Cochise, AZ 85606


(719) 250-3303

doubleluckranch@yahoo.com


Bruce has trained horses for over 40 years. He studied under the great trainers Shorty Freeman, Don Dodge, and Matlock Rose. Bruce started colts for Shorty for many years. This gave him the opportunity to start the careers of great cutting horses like Lenaette, Lena's Bonita, Docs Becky, Freckles Playboy, I'm A Freckles Too, and Chick OLena. He also managed the breeding program of Doc O'Lena for Shorty Freeman under the supervision of Dr. Gary Kaufman while the stallion was standing at Shorty's ranch in Scottsdale, AZ.

Bruce eventually started his own cutting program in Colorado and successfully campaigned many Western States Cutting Horse Champions such as Joann Lena, Doc's Legend, Peppy Sun Deck, Taris Diamond Leo, and Zimalena. Many years, Bruce was a AAA judge for the NCHA, judging the NCHA finals in 1982.

Bruce has recently moved his camp to the sun and the sand of southern Arizona. He is offering his expertise to the serious horse enthusiast.

Categories: Stables and Horse Farms; Trainers and Clinicians; Horse Training Stables; Riding Instructors
Region: Cochise County, Arizona
Cannonbury

Dublin,
IRELAND


+353877635066

natashalangdon@gmail.com


Show riding tuition and preparation. Tuition available in show riding, in hand showing, pre-show preparation.

Categories: Grooms; Riding Instructors
Region: Dublin County, Ireland
Cedar Ridge Eventing

Senoia, GA 30276


(770) 599-0330

(704) 771-9266

info@cedarridgeeventing.com


We are a full-service equestrian center located on 81 beautiful acres in Senoia, GA.

We specialize in dressage, show jumping, and eventing. Our goal is to provide professional care and quality training for both horse and rider. Riders of all levels and ages are welcome.

We teach a comprehensive horsemanship program, including trail riding, hunter-jumper and English equitation, with an emphasis on introducing students to combined training (CT): dressage, stadium jumping, and cross-country.

Our riders learn to be confident and safe in all settings, whether in the ring, on the cross country course or out on trails. Students learn all aspects of horsemanship, including proper horse care, grooming, and stable management.

The main barn has 20 12'x12' stalls with mats, fans, and individual water taps.

Amenities:
- tack room
- break room w/kitchen, restroom, and shower
- hot/cold wash racks
- modern security system
- two riding arenas

Categories: Stables and Horse Farms; Boarding Stables / Livery Yards; Dressage Stables; Eventing Stables; Riding Instructors
Region: Coweta County, Georgia
Clearview Vaulters

Cambridge ON N1R 8M9


(705) 627-8251

wilson_alysha@hotmail.com


Equestrian vaulting, the art to perform gymnastics and dance on the back of a moving horse. Clearview Vaulters offer clinics and demonstrations. Will travel.

Categories: Stables and Horse Farms; Vaulting Stables; Riding Instructors
Region: Ontario
Connection Horse Training, LLC

Honey Brook, PA 19344


(610) 930-6773

connectiontraining@gmail.com


Heartfelt training, Creating a lasting bond between you and your horse.

Categories: Trainers and Clinicians; Riding Instructors; Natural Horsemanship Training
Region: Chester County, Pennsylvania
Cortijo Piyaya

izziedelling@yahoo.com

Freelance dressage instructor. Traveling throughout Andalucia and also in Geneva, Switzerland, to teach the basic scales of training.

Categories: Stables and Horse Farms; Ranches and Vacations; Dressage Stables; Riding Instructors
Region: Spain
CowPony Camp

Hemet, CA 92544


(951) 852-5774

cowponytraining@aol.com


Fun, safe, private lessons for beginner to advanced riders ages 4 to adult. Specializing in timid beginners but also offering specialized training for team roping, working cattle, trail riding, natural horsemanship, help with your problem horse, gaming events, Jr. rodeo, etc... Our trails are breathtaking and endless! Safe, friendly horses provided - or bring your own. Weekend/evening appointments available as well as weekdays. Located east of Temecula and south of Hemet in the foothills near Sage.

Categories: Stables and Horse Farms; Lesson Stables; Summer Horse Riding Camps; Riding Instructors; Natural Horsemanship Training
Region: Riverside County, California
CRC Dressage / Caitlin Casey

Petaluma, CA
crosec7@gmail.com


Dressage training. Caitlin Casey is a USDF Silver and Bronze medalist located in the North Bay. Caitlin has competed through Intermediare and has worked with horses and riders of all levels. Caitlin is a patient, compassionate trainer & instructor and is able to travel to your facility. Caitlin has been an assistant trainer for Jan Ebeling & Sue Curry Shaffer and has worked with Dutch Trainer Alex van Silfhout, Axel Steiner, Debbie McDonald, and Conrad Schumacher as well.

Categories: Trainers and Clinicians; Riding Instructors
Region: Sonoma County, California
Eastbulgarian Horses

Varna
BULGARIA
tttalkazar@abv.bg


A dressage, breeding, and training center. We offer a full service hunter/jumper barn, daily lessons, and daily, weekly, or monthly training services. We offer quality hunter/jumper horses for sale. We believe that yielding the optimum quality starts with proper training from the very beginning. We breed East Bulgarian horses for dressage and hunter/jumper.

Categories: Stables and Horse Farms; Breeding Farms; Horse Training Stables; Riding Instructors
Region: Bulgaria
Elizabeth Thakar Performance Horses @ Sunflower Meadows Farm / Rhapsody Hill Farm

Grafton, MA


(508) 887-6712

lizthakar@hotmail.com


Offering lessons for beginner thru advanced riders in English and western. Training available for any horse; specializing in paints, pintos, and quarter horses and training them for all-around events. Also accepting problem horses for training. All instructors are licensed and insured.

Categories: Paint Horse Farms; Pinto Breeders and Stallions; Stables and Horse Farms; Breeding Farms; Trainers and Clinicians; Riding Instructors
Region: Worcester County, Massachusetts
Epona Equestrian Center

Kaufman, TX 75142


(817) 939-3484

christen.garcia@eponaequestrian.com


Epona Equestrian Center is a small, family friendly boarding and training facility located on 11 beautiful grassy acres in Kaufman, an easy drive from Dallas, TX.

Our #1 goal is to provide professional instruction and training for horse and rider at AFFORDABLE prices.

Epona Equestrian Center specializes in eventing (dressage, stadium jumping, cross country), but equestrians from all disciplines are welcome.

EPONA offers full-care boarding and professional horse training in eventing, dressage, and jumping.

A limited number of well trained horses are available for sale or lease.

Whether you want to ride competitively or just for fun, or you or your horse need more instruction for that competitive edge, Epona Equestrian Center is the place for you.

Please check out our website for detailed information about our services and for coupons & special offers.

Categories: Stables and Horse Farms; Lesson Stables; Boarding Stables / Livery Yards; Ranches and Vacations; Pony Parties / Birthday Parties; Eventing Stables; Horse Training Stables; Riding Instructors; Horse Leasing Stables
Region: Kaufman County, Texas
Equest a Train

near Attleborough

ENGLAND


07787596892

bfoldbuck@live.co.uk


Horse breaking and behaviour training. Competitive rates, fully insured. Secure stable block and paddocks. Based near Attleborough. For an informal chat to discuss your horse's needs, please contact Becca at the number above or or view our website.

Categories: Stables and Horse Farms; Horse Training Stables; Riding Instructors
Region: Norfolk County, England
Equisport International Show Jumping

Camarillo, CA 93012


(805) 807-4930

djslaughtersr@mac.com


International high performance show jumping training, lessons, sales, and clinics. Nestled in the foothills below the Ronald Reagan Presidential Library on a private estate.

Categories: Stables and Horse Farms; Hunter Jumper Stables; Sale Barns; Horse Training Stables; Riding Instructors
Region: Ventura County, California
Fournier Training

Bend, OR 97701


(541) 330-8722

fourniertraining@gmail.com


Breeders and trainers of world famous Kiger Mustangs of Oregon and home of Steens Vaquero, 1997 grulla Kiger National Champion stallion and Scribbled Graffiti, 1993 APHA red roan overo stallion.

Categories: Mustang Farms and Stallions; Stables and Horse Farms; Breeding Farms; Horse Training Stables; Riding Instructors
Region: Deschutes County, Oregon
Page: << Prev 1 2 3 4 5 6 Next >>
---
Custom Search
---