Kentucky Hay For Sale Directory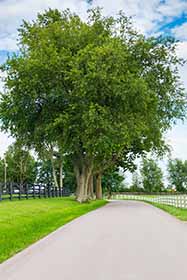 Find Hay For Sale in:
*NEW* Featured Directory Listings
Your Listing Can Appear Here!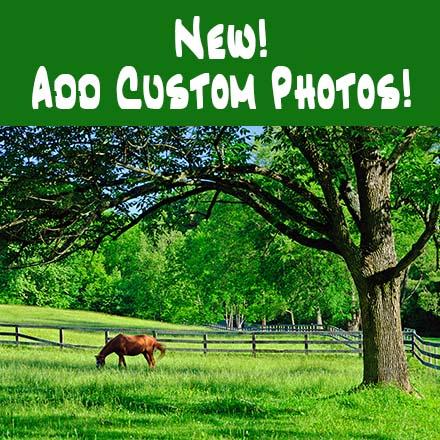 Approved Listings are now eligible to appear in the Featured Listings section for relevant categories.

Please Log In to see the options currently available for your Listing on O Horse!

Category: Directories
Kentucky Hay For Sale Directory Listings
Page 1: Results 1-4 out of 4
Submit Your Website To This Page
Brumfield Hay & Grain Co., Inc.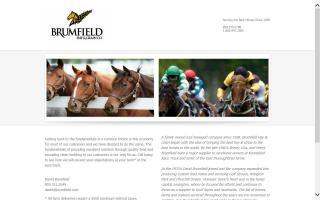 2285 Maggard Drive
Lexington, KY 40511


(859) 255-0788

(800) 447-2580

davd@brumfieldhay.com


Providing for your equine needs. Hay, bedding, Pennfield, Purina, Woodys, and Brumfield Stride. Both English and western tack. Supplements and health supplies.

Open 7 days a week:
M-F 8:00am to 7:00pm
Saturday 10:00am to 3:00pm
Sunday 12:00pm to 4:00pm

Also offering leather repair, saddles, gloves, helmets, boots, clippers, and barns needs. Come see us. Serving the horse industry since 1938. "Service a Family Tradition"

Categories: Tack Shops; Arena Footing and Stall Bedding; Hay For Sale
Region: Fayette County, Kentucky
www.brumfieldhay.com/
Colliver Farms

525 Ky Drive
Mount Sterling, KY 40353


(859) 585-6733

collivercontracting@yahoo.com


We offer a full line up of high quality hay and straw. Our hay is always priced delivered to you, and we will always stand behind our hay and straw. We will supply samples, because we will work closely with you to provide a product that will give you the most beneficial hay and bedding to your operation. If you have one horse or a hundred, we believe that you will not regret the decision of contacting us. A partial list of our hay that we keep in stock:
- pure alfalfa
- pure orchard
- several mixes of the previous two
- alfalfa orchard timothy mix
- red clover orchard
- brome timothy
- brome straight

We have stripper straw and conventional - both long, bright, and dust free. Mulch and wood chips for arena footing.

Categories: Arena Footing and Stall Bedding; Hay For Sale
Region: Montgomery County, Kentucky
Stoner Creek LLC



(859) 753-5774

(859) 221-4791

graeme@graemelang.com

Hay for sale: alfalfa and alfalfa-orchard grass mix square bales. Can deliver. Call David at (859) 753-5774.

Category: Hay For Sale
Region: Bourbon County, Kentucky
Regional Category: Bourbon County, Kentucky Hay For Sale
Gipson's Farms

Auburn, KY 42206


(270) 542-8990

(270) 772-2449

fgipson@logantele.com


Alfalfa and alfalfa mixes to buyers across the U.S.


Category: Hay For Sale
Region: Logan County, Kentucky
Regional Category: Logan County, Kentucky Hay For Sale
---
Custom Search
---