India Horse Blankets Directory




Find Blankets in:
India Horse Blankets Directory Listings
Page 1: Results 1-20 out of 20
Submit Your Website To This Page
A R Exports

95/44, Dada Miyan Compound
Becon Ganj
Kanpur, U.P. 208001
INDIA


0091-512-3023549

0091-9621025696

arexports44@gmail.com


We are pleased to introduce ourselves as one of the leading manufacturers & exporters of India.

Equestrian Products:

1. Bridles & other tack items
2. Western articles (complete range)
3. Saddles (synthetics & leather)
4. Harnesses (with collars & w/o collars)
5. Horse riding accessories
6. Rugs (woolen, polyester, and cotton) & other textile items
7. Hardware (saddle rack, bridle hangers, and other gift items)
8. Saddler Hardware (Buckles, dees, rings, slots, snap hooks, etc.)
in zinc, brass, iron, etc.

Best Regards,
Mohammad Rizwan Mustafa

A R EXPORTS

Categories: Product Manufacturers; Saddle Makers; Blankets; Harness Makers
Region: India
Akash International Corporation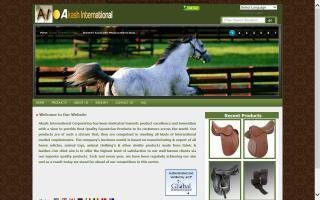 A-38 Mig Barra Vishav
Kanpur, UP
INDIA


+919956794279

enquiry@equestrianexports.com


Our company specializes in manufacturing all kinds of horse and pet products, such as horse saddles, nylon horse halters, horse rugs, saddle pads, lead ropes, dog collars, and other accessories. With more than 10 years of experience, we have our own unique and mature technique. We cooperate with many EU and US companies and get very good feedback from our clients because of our professional tech and superior quality!

Categories: Product Manufacturers; Saddle Makers; Riding Apparel; Saddle Pads; Blankets
Region: India
www.equestrianexports.com/
Atlas International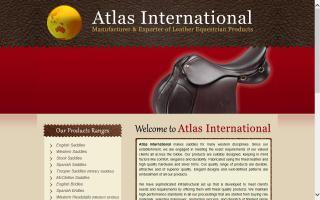 647 Faithful Ganj
Cantonment
Kanpur, Uttar Pradesh 208004
INDIA


0091 9839786774

0091 512 2320094

info@atlas-saddlery.com


Manufacturer and exporter of equestrian products, including saddles, bridles, halters, rugs, headstalls, nosebands, chaps, and accessories.


Categories: Product Manufacturers; Saddle Makers; Blankets
Region: India
www.atlas-saddlery.com/




Cloud Exports Pvt. Ltd.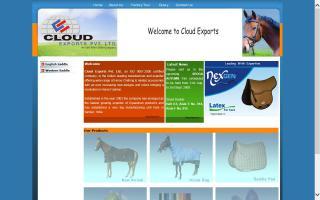 63-A, Co-operative Industrial Estate
Dada Nagar
Kanpur, UP 208022
INDIA


+91-512-2233477



Category: Blankets
Region: India
Regional Category: India Blankets
www.cloudexports.in/
Emkay Exports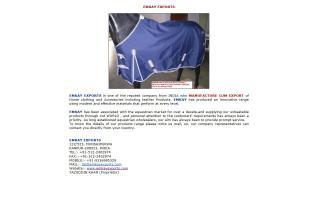 132/523 Munshipurwa
Kanpur, 208023
INDIA
info@emkayexports.com


Manufacturer and exporter of equestrian products. Contact us directly for more details and our products catalogue.

Categories: Product Manufacturers; Blankets
Region: India
www.emkayexports.com/
Equestrian India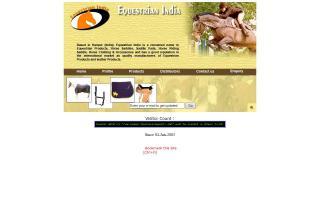 127/155 Block U
Nirala Nagar
Kanpur, U.P 208014
INDIA


0091-9336255577

0091-9838176414

customercare@equestrianindia.co.in


Manufacturer & exporter from India of horse & animal clothing, rugs, dog collars, leads, breeches, halters, saddles, and riding boots.

Categories: Product Manufacturers; Saddle Makers; Riding Apparel; Riding Boots; Blankets
Region: India
www.equestrianindia.co.in/
Hilton Exports

197/189 Sari Ram Rai (Near Nai Chungi) Jajmau
Kanpur, UP 208010
INDIA


9044786111

9336731300

hiltonexports@yahoo.com


Our company has been into exports since 2009 and now will serve equestrian trade on the grounds of quality, ethics, speed, and consistency in whatever we do. Our manufacturing factories have been in India for more than decade.

Presently, we manufacture following products:

1. Horse blankets.
2. Horse saddle pads.
3. Saddlery (Western & English)
4. Saddles (Western & English)
5. Horse halters and leads.
6. Dog collars and leads.
7. Riding Boots - Jodhpur and Tall.
8. Breeches.
9. Rubber (PVC) Riding Boots.
10. Casual footwear.

Waiting for your kind response.

Good day wishes to you and best regards always.

Faisal Shamim.
Director — HILTON EXPORTS INDIA

Categories: Product Manufacturers; Saddle Makers; Riding Apparel; Riding Boots; Saddle Pads; Blankets
Region: India
Horsekraft Equestrian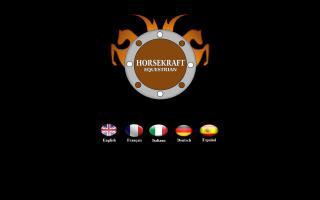 122/60
Sarojini Nagar
Kanpur, UP 208012
INDIA


9415440459

info@horsekraft.com


Manufacturers & exporters of saddlery goods, including saddles, bridles, halters, girths, stirrup leathers, and breastplates.

Categories: Product Manufacturers; Saddle Makers; Riding Apparel; Blankets
Region: India
www.horsekraft.com/
Iris Overseas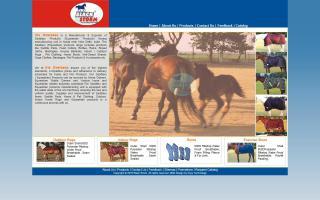 B-39, Phase - II
Noida, UP 201 305
INDIA


0120-2462558

matt.hllr@gmail.com


Iris Overseas is an outsourcing company, manufacturer and exporter of equestrian products in India.

Categories: Product Manufacturers; Saddle Pads; Blankets
Region: India
www.irisoverseas.com/
Momin Exports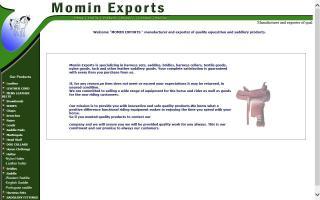 292-Block-D, Defence Colony
Jajmau
Kanpur, UP 208010
INDIA


09336810378

+91-512-2314234

momnexports@gmail.com


We are a manufacturer and exporter of leather saddlery items like saddles, harness sets, bridles, nylon halters, and rugs.

Categories: Product Manufacturers; Saddle Makers; Saddle Pads; Blankets; Harness Makers
Region: India
www.mominexports.com/
Nehal Leather Works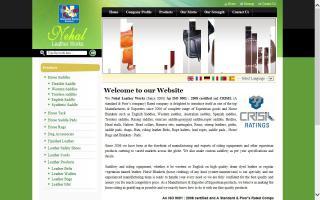 39 Kailash Nagar
Jajmau
Kanpur, UP 208010
INDIA


00915123208527

nehalleatherworksindia@yahoo.com


We are manufacturers & exporters of quality saddlery and harness goods.

Categories: Product Manufacturers; Saddle Makers; Saddle Pads; Blankets
Region: India
www.indianleatherworld.com/
PK Exim

117H-1/246
Pandu Nagar
Kanpur, U.P. 208005
INDIA


91-9369890690

pkexim@hotmail.com


Manufacturer & Exporter of English & Western ( Saddlery & Tack ),Driving Harness, Horse clothing & Boots,Saddle Pads, Chaps,Riding equipments, Riding boots (Jodhpur,Paddock & Long),Dog Products,Soliciting Distributors and Independent Sales Representatives on commission basis Contact Pramod Maheshwari ,Proprietor & CEO ,Email "pkexim@hotmail.com "

Categories: Product Manufacturers; Saddle Makers; Riding Apparel; Riding Boots; Saddle Pads; Blankets
Region: India
www.pkexim.com/
D. S. International

Kanpur,
INDIA


++91 512 2230846

++91 512 2643924

dsi@dsikanpur.com


Kanpur based manufacturer and exporter of equestrian products.

Categories: Product Manufacturers; Saddle Makers; Blankets
Region: India
Diligent Export

Kanpur, Uttar Pradesh 208027
INDIA


9336363856

8090390690

info@saddlerygoodsindia.com


Diligent Export was established with the sole mission of introducing an innovative range of products in the equestrian market. We offer a broad portfolio of products which includes equestrian products, horse riding equipment, horse riding garments, and horse riding accessories. We also specialize in customizing products based on the specifications provided by the clients. We have experienced an incessant growth with a strong commitment to achieve complete customer satisfaction. Our confidence has enabled us to manufacture products with utmost precision. The production is backed by trained employees, who have in-depth knowledge of the functionality of every products. Our team of trained skilled workers make every effort to achieve a flawless finish. We follow a well defined quality management system right from designing of the product till the final dispatch. We offer our customers the best return for their investment by providing value added services such as packaging and timely delivery at their desired destination.

Categories: Product Manufacturers; Saddle Makers; Blankets; Harness Makers
Region: India
Hamdam Exports

Kanpur, UP 208020
INDIA


0091512 2262396

0091 9336841422

horsstuff@rediffmail.com


We are a manufacturer and exporter of all kinds of horse products.

Categories: Product Manufacturers; Saddle Makers; Blankets
Region: India
Horse Grip India

New Delhi, Delhi 110059
INDIA


+911125635508

+919311958855

rajesh@horsegripindia.com


Please find more details for further interaction and how to start direct business with us (manufacturer for 2 decades).

Our company details are as below:

I am a frequent visitor and regular exporter to top European wholesalers in the horse riding industry.

Our company has been into exports since 2009 and now will serve equestrian trade on the grounds of quality, ethics, speed, and consistency in whatever we do. Our manufacturing factories have been in India for more than decade.

Presently, we manufacture following products:

1. Horse blankets.
2. Horse saddle pads.
3. Saddlery (Western & English)
4. Saddles (Western & English)
5. Horse halters and leads.
6. Dog collars and leads.
7. Riding Boots - Jodhpur and Tall.
8. Breeches.
9. Rubber (PVC) Riding Boots.
10. Casual footwear.

Waiting for your kind response.

Good day wishes to you and best regards always.

Rajesh.

Director — Horse Grip India


Categories: Product Manufacturers; Saddle Makers; Riding Apparel; Riding Boots; Saddle Pads; Blankets
Region: India
India Saddles

Gr Noida, UP 201301
INDIA


00919808401988

indiasaddles@gmail.com


Manufacturer and exporter of all equestrian and saddlery needs for the horse and the rider, such as saddles, saddle blankets, horse rugs, leather saddles, harnesses, and turnout rugs.

Categories: Product Manufacturers; Saddle Makers; Saddle Pads; Blankets
Region: India
Sabina International

Kanpur, UP 208023
INDIA


+91 9919 306880

+91 9369049385

info@sabinainternational.com


Sabina International Group manufacturers and exporters of leather products, horse saddlery goods, and horse riding equipment.

Categories: Product Manufacturers; Saddle Makers; Saddle Pads; Blankets; Harness Makers
Region: India
Saddle Manufacturers India

sachin1.ets@gmail.com

Saddle Manufacturers India has a complete range of luxury quality English and western horse halters made from different kinds of materials such as leathers, rawhide, nylons, polyester, cotton, jute, etc.

Categories: Product Manufacturers; Saddle Makers; Blankets
Region: India
Saddlery Products

Kanpur, Uttar Pradesh 208014
INDIA


9307886355

mail@saddleryproducts.com


Manufacturer and exporter of equestrian products.

We are an established company and have appreciated many winning moments in quality & delivery.

Our products are highly accepted for their exclusiveness and durable fabrication.

We manufacture and export these products:
* Western Saddles
* English Saddles
* Bridles
* Halters
* Headstalls
* Rugs

We also manufacture customized products according to buyer needs.

Please mail us for custom design products.

Categories: Product Manufacturers; Saddle Makers; Blankets
Region: India
---
Custom Search
---