Virginia Horse Retirement Farms Directory

Find Retirement Farms in:
*NEW* Featured Directory Listings
Your Listing Can Appear Here!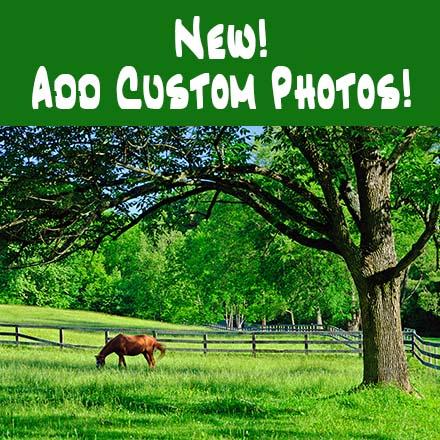 Approved Listings are now eligible to appear in the Featured Listings section for relevant categories.

Please Log In to see the options currently available for your Listing on O Horse!

Category: Directories
Virginia Horse Retirement Farms Directory Listings
Page 1: Results 1-8 out of 8
Submit Your Website To This Page
Exclusive Horse Retirement

357 Padgetts Hill Rd
Natural Bridge, VA 24578


(540) 460-4675



Small farm located 15 miles from Virginia Horse Center. Four stall barn. 3-4 acre paddocks. Individual care, daily handling, weekly grooming, and blanketing. Pics taken monthly and emailed to you. We provide quality hay (timothy mix) and pelleted feed for older horses. Minor injuries handled by facility; any major medical issues are the expense of owner. Quarterly worming is included. Yearly shots, farrier services, veterinary issues, and supplements are the responsibility of the owners. In the summer, horses are stabled during the day and turned out at dusk. During winter months, horse are stabled at night and turned out during the day. Geldings preferred.

Categories: Stables and Horse Farms; Retirement Farms
Region: Rockbridge County, Virginia
Hart Farm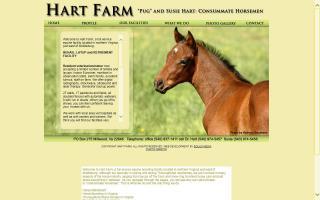 PO Box 275
2909 Millwood Rd
Millwood, VA 22646


(540) 837-1411

(540) 974-5458

Susie@hartfarmva.com


Hart Farm is a full service equine facility located in northern Virginia. The farm is owned and managed by resident veterinarian Dr. E.C. Hart and his wife Susie. Although our specialty is raising and selling Thoroughbred racehorses, we are involved in many aspects of the horse industry, ranging from layups off the track and show ring to retired horse care and just about everything in between. We have owned and raced Eclipse champion racehorses, pinhooked world record setting 2 yr olds, competed North American Field Hunter champions, shown and sold numerous champion showhorses, developed stakes winners, and offer consultation and advisory services. As you navigate through the pages, you will see why our catch phrase is "consummate horsemen". This is what we do and the only thing we do. Please enjoy your visit to our website.

Categories: Thoroughbred Horse Farms and Stallions; Stables and Horse Farms; Breeding Farms; Retirement Farms; Thoroughbred Partnerships
Region: Clarke County, Virginia
www.hartfarmva.com/
Ridge Farm Inc.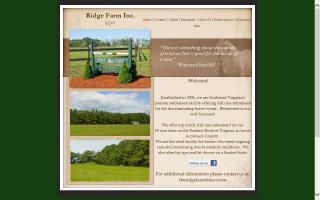 Visit Ridge Farm Inc.'s Facebook Page

Painter, VA 23420


(757) 710-9008

theridgefarm@msn.com


Located in Virginia, we offer quality full care retirement in a secure and caring environment. Retirement is our only business! Warm coastal winters and flat pasture land make us an ideal area for retirees. Please visit our website for additional information.

Categories: Stables and Horse Farms; Retirement Farms
Region: Accomack County, Virginia
www.horseretirementfarm.com/
Rugby Creek Farm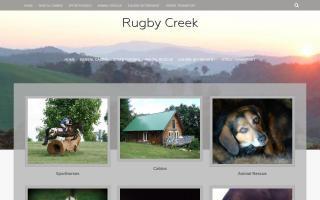 1314 Rugby Road
Mouth of Wilson, VA 24363


(276) 579-4215

info@rugbycreek.com


Rugby Creek Farm is 67 acres of serenity for your equine friend. Peaceful rolling mountain pastures in the Appalachians of Virginia with cool breezes and an escape from pesky insects. We cater to each horse individually and offer many unique programs. Board starts at $295/month (as of July 2010). Retirement, rehabilitation, lay up, broodmare/foal, stallion, seasonal, and regular board offered. We also have a sporthorse breeding program with a stallion at stud and in utero & foal sales.

Categories: Stables and Horse Farms; Breeding Farms; Boarding Stables / Livery Yards; Sport Horse Breeders and Stallions; Retirement Farms; Horse Leasing Stables
Region: Grayson County, Virginia
www.rugbycreek.com/
Traveller's Rest Equine Elders Sanctuary - TREES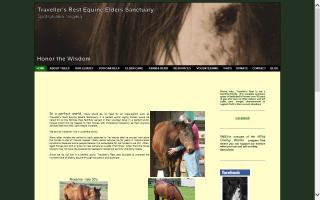 Visit Traveller's Rest Equine Elders Sanctuary - TREES's Facebook Page

PO Box 2260
Spotsylvania, VA 22553


(540) 972-0936

info@equineelders.org


"Helping Virginia's Forgotten Friends"

Categories: Horse Rescue Organizations; Stables and Horse Farms; Retirement Farms
Region: Spotsylvania County, Virginia
www.equineelders.org/
Withers Height Farm

39605 Rodeffer Rd
Lovettsville, VA 21080


(540) 454-1600

(540) 882-4840

carolynyoung@cyoungsells.com


Beautiful rolling pasture, 3 board fence, and large run in shed.

Field Board - 275
Stall / Full Care - 425
(Rates as of Aug 2010)

Small 13 acre private farm with stream. Peaceful & quiet. Hot & cold water, ring, and lots of trails. Indoor available.

Call Carolyn at (540) 454-1600.

Categories: Stables and Horse Farms; Boarding Stables / Livery Yards; Retirement Farms
Region: Loudoun County, Virginia
Caballeriza Don Eduardo

Warrenton, VA


(540) 905-6625

coriaeduardo@hotmail.com


Eduardo Coria Training Stable is offering field and stall boarding ($200-$600 as of Aug 2010). Accepting retirement horses. Minutes from Warrenton, VA; close to Routes 66, 29, 15, and 17. 20 acres of nice pastures. Friendly, knowledgeable, and competent caretakers. Training available.

Call us for more info.

Categories: Stables and Horse Farms; Boarding Stables / Livery Yards; Sale Barns; Horse Training Stables; Retirement Farms
Region: Fauquier County, Virginia
Pam Spearing Horsemanship LLC

Orange, VA 22960


(540) 661-0235

(970) 309-3836

info@pamspearinghorsemanship.com


John Lyons Certified Trainer. Pam Spearing Horsemanship LLC offers boarding with customized care for your horse at Flying Horse Farm. Pampering retired equines and raising and handling young horses for owners and breeders. Starting youngsters under saddle and working on problem issues with the riding horse. Teaching people natural horsemanship and conditioned response training methods to work with their horses.

Categories: Stables and Horse Farms; Boarding Stables / Livery Yards; Trainers and Clinicians; Horse Training Stables; Retirement Farms; Natural Horsemanship Training
Region: Orange County, Virginia
---
Custom Search
---