Horse Events Directory




Look in All Regions for:
Find Events in:
Please
register
to add your FREE classified listings!
Hide Classifieds
Horse Events
Page 1: Results 1-4 out of 4
---
---
---
---
---
Horse Events Directory Listings
Page 1: Results 1-40 out of 75
Submit Your Website To This Page
Bar M Ranch and Arena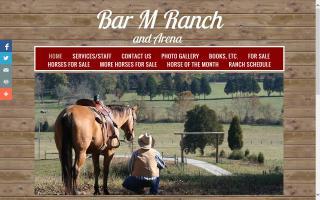 3890 Decatur Hwy
Kingston, TN 37763


(865) 717-3434

(865) 250-9538

barmranchandarena@msn.com


Team roping competitions and rope horse & trail horse sales. Specializing in beginner roping lessons and beginner horses.

Categories: Events; Stables and Horse Farms; Lesson Stables; Sale Barns
Region: Roane County, Tennessee
www.barmranchandarena.com/
Best Communication & Management - BCM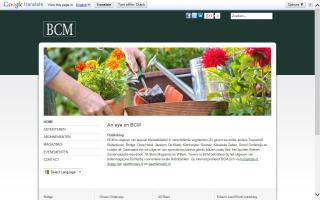 Eindhoven
NETHERLANDS


+31 (0)40 8447644

bcm@bcm.nl


In more than twenty years, Best Communication & Management has become a leading international company, specializing in equestrian sport, events and sponsorship.

Categories: News; Events
Region: Netherlands
www.bcm.nl/
Bluebonnet Horse Expo

Visit Bluebonnet Horse Expo's Facebook Page

Travis County Expo Center
7311 Decker Ln
Austin, TX 78724


(888) 542-5163

info@bluebonnethorseexpo.com


The Bluebonnet Horse Expo is a day full of horses: learning, shopping, adopting, and more! The event includes riding and training clinics. The event offers plenty of shopping with a horse-themed art auction, tack sale, live auction of saddles and other equipment, and vendor area.

Attendees can meet approximately 50-60 horses, donkeys, and mules who are available for adoption through Bluebonnet Equine Humane Society. A number of those horses will be showing off their skills in the Bluebonnet Rescue Horse Training Challenge, a training competition in which professional trainers and foster homes have ninety days to work with a rescue horse. Pre-approved adopters will qualify for adoption fee discounts and may take their new horses home from the Expo, while new adopters will have the chance to apply to adopt and reserve the horse(s) they want to take home.

Categories: Horse Rescue Organizations; Events
Region: Travis County, Texas
www.bluebonnethorseexpo.com/
Calhoun Colt Show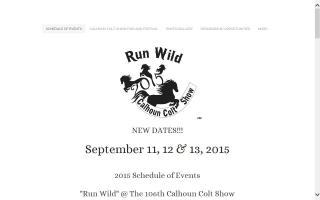 PO Box 141
Calhoun, MO 65323


(660) 694-3519

calhouncoltshow@hotmail.com


Three days of an old time horse fair in west central Missouri.

Category: Events
Region: Henry County, Missouri
Regional Category: Henry County, Missouri Events
www.coltshow.com/
Central Auctioneers

23801 Lakeview Dr
Tehachapi, CA 93561


(661) 557-2475

centralauctioneers@gmail.com


- Saddle & Tack Auctions
- Horse Auctions
- Equine everything!

Category: Events
Region: Kern County, California
Regional Category: Kern County, California Events
Certified Horsemanship Association - CHA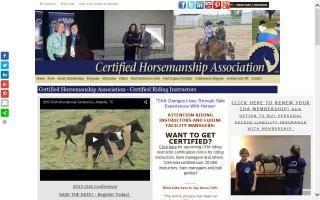 4037 Iron Works Parkway #180
Lexington, KY 40511


(859) 259-3399

(800) 399-0138

office@CHA-ahse.org


Certified Horsemanship Association certifies riding instructors, accredits equine facilities, maintains an online database of instructors searchable by state, publishes educational manuals and DVDs, and produces conferences for all horse enthusiasts.

Categories: Instructor Certification; Events
Region: United States
www.cha-ahse.org/
Champion Hurdle

112-120 Coombe Ln
Raynes Park
London
SW20 0BA
ENGLAND


+44 870 1207475

author.edstorm@gmail.com


A comprehensive overview of the Champion Hurdle, a Grade 1 hurdle race for four-year-olds and upwards, traditionally run on the opening day of the Cheltenham Festival. Featuring general information on the race, its history, trainers, jockeys, and winners as well as videos of past races.

Category: Events
Region: Gloucestershire County, England
Regional Category: Gloucestershire County, England Events
champion-hurdle.webs.com/
Clark County Fair

Clark County Fair & Horse Show, Inc.
PO Box 439
Winchester, KY 40392


(858) 744-9780



Category: Events
Region: Clark County, Kentucky
Regional Category: Clark County, Kentucky Events
www.clarkcountykyfair.org/
Clay Maier - Rein Dance & The Friesian Spectacular

PO Box 13607
Lexington, KY 40583
info@claymaier.com


Trainer of The Friesian Spectacular performance horses; offers long reining and carriage driving clinics, Rein Dance ground driving supplies, and video instruction on DVD.

Categories: Friesian; Events; Trainers and Clinicians
Region: Fayette County, Kentucky
claymaier.com/
Concord Equestrian Center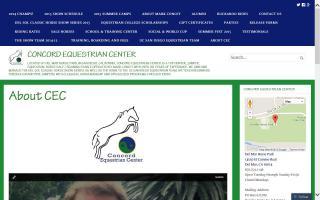 Visit Concord Equestrian Center's Facebook Page

14550 El Camino Real
Del Mar, CA 92014


(619) 246-1148

joy_conley@ymail.com


A full service hunter jumper training center at the world class Del Mar Horsepark. Established over 20 years ago, Concord Equestrian Center, owned by head trainer Mark Conley, is also the home of the UC San Diego Equestrian Team and the Del Sol Classic horse show series. Concord trains beginners through Grand Prix.

Categories: Events; Stables and Horse Farms; Lesson Stables; Boarding Stables / Livery Yards; Summer Horse Riding Camps; Hunter Jumper Stables; Pony Parties / Birthday Parties; Sale Barns; Horse Training Stables
Region: San Diego County, California
www.concordequestriancenter.com/
Cowboy Eddie's Rodeo Arena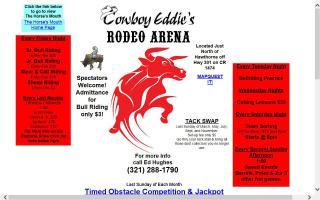 22107 E CR 1474
Hawthorne, FL


(386) 937-2260

(386) 328-1164

cowboyeddiesarena@yahoo.com


Cowboy Eddie's Obstacle Challenge: last Sunday of each month. Daily & series awards. PAC approved.

Horse Play Day: 2nd Sunday of each month with fun horse games for all ages.

Horse Tack Swap: last Sunday of every other month.

Team Sorting every Saturday night.

We host birthday parties and other events. Located just off Hwy 301 north of Hawthorne, FL.

Categories: Events; Event Facilities
Region: Putnam County, Florida
www.thehorsesmouth.us/cowboyeddie
Equestrian Exchange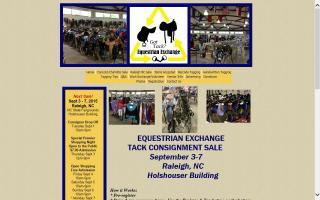 5401 Thacker Dairy Road
Greensboro, NC 27406


(336) 697-1097

Equestriansale@AOl.com


Equestrian Exchange Consignment Sale - this unique equestrian event is a NC equestrian item consignment sale. This sale offers the opportunity to buy and consign all types of horse related supplies, tack, saddles, barn supplies, show attire, and equestrian related items for all disciplines and levels of riding. Consignors earn 75% cash for all items sold - consignors do not have to be present at sale; drop off tagged and priced items at the start of the sale, and pick up unwanted items at the end of the sale, unless donating. Very organized - all items in designated areas for sale. Visit the web site for details.

Tell your riding friends, equestrian groups, riding programs, camps, and non-profit equestrian organizations - earn funds for groups! Consign, volunteer, and shop at the Equestrian Exchange.

Category: Events
Region: North Carolina
Regional Category: North Carolina Events
www.equestrianexchange.com/
Extreme Mustang Makeover

Visit Extreme Mustang Makeover's Facebook Page

Mustang Heritage Foundation
P.O. Box 170
Bertram, TX 78605


(512) 355-3225

kalimullins@yahoo.com


Join us in Texas, Tennessee, Wyoming, Utah, or California for an amazing show. 100 trainers are selected to train 100 wild mustangs and take them to competition in 100 days! After the show, all Mustangs will be available for adoption to the public. Please visit our website for more information.

Category: Events
Region: Burnet County, Texas
Regional Category: Burnet County, Texas Events
www.extrememustangmakeover.com/
Fairfield County Hounds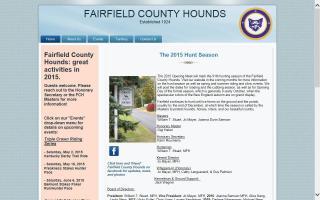 Visit Fairfield County Hounds' Facebook Page

155 Botsford Hill Road
Bridgewater, CT 06752


(860) 354-6707

info@fairfieldcountyhounds.org


Fairfield County Hounds is the oldest live foxhunt in the state of Connecticut, recognized by the Master of Foxhounds Association (MFHA) in 1926. FCH has operated from its kennels in Bridgewater, Connecticut, since 1987 and draws its membership from throughout Fairfield and Litchfield Counties, as well as the entire state of Connecticut. We welcome guests during our season and at our spring trail riding and clinic events.

Categories: Fox Hunting Organizations; Events
Region: Fairfield County, Connecticut
www.fairfieldcountyhounds.com/
Florida Horse Shows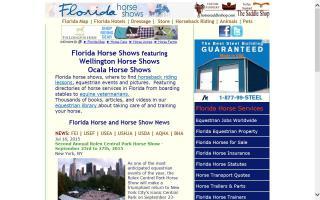 820 Gray Road
Cocoa, FL 32926


(321) 720-6033

myfloridahorse@gmail.com


Florida horse shows for 2010, including all disciplines, sponsoring organizations, and show facilities.

Category: Events
Region: Florida
Regional Category: Florida Events
www.floridahorseshow.com/
Franklin County Fair & Horse Show

P.O. Box 4565
Frankfort, KY 40604


Category: Events
Region: Franklin County, Kentucky
Regional Category: Franklin County, Kentucky Events
www.franklincountyfair.info/
Hardin County Fair and Horse Show

Elizabethtown, KY 42701


(270) 369-8406



Category: Events
Region: Hardin County, Kentucky
Regional Category: Hardin County, Kentucky Events
www.hardincofair.com/
Horse Affairs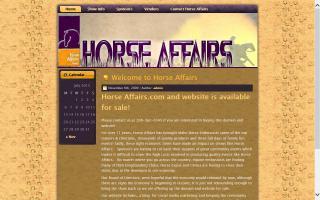 8699 South Gantz
Boise, ID 83709


(888) 684-5172

(208) 362-4343

info@horseaffairs.com


Horse Affairs, voted one of the top equine trade shows in the nation by Horse & Rider magazine, features top clinicians, seminars, clinics, horses, stallions, and equine related vendors. There is something for everyone! It's a family affair!

Category: Events
Region: Ada County, Idaho
Regional Category: Ada County, Idaho Events
www.horseaffairs.com/
Horse Shows Resources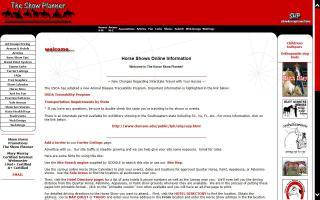 Horse show planning essentials; web design.

Categories: Reference; Events
www.showhorsepromotions.com/
Horse Sports By the Bay, Inc.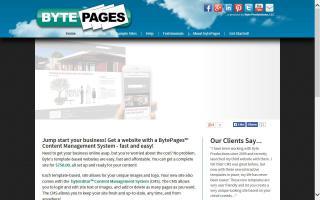 Flintfields Horse Park
6535 Bates Road
Williamsburg, MI 49690


(231) 267-3700



Category: Events
Region: Grand Traverse County, Michigan
Regional Category: Grand Traverse County, Michigan Events
www.horsesportsbythebay.com/
Irish Horse Shows & Equestrian Events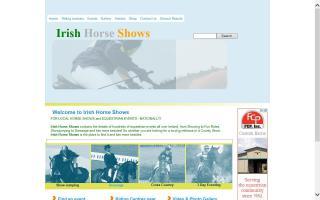 PO Box 7546
Dublin 12,
IRELAND


Irish Horse Shows contains the details of hundreds of equestrian events all over Ireland, from showing to fun rides, showjumping to dressage, and lots more besides!

Categories: Events; Directories
Region: Ireland
www.irishhorseshows.com/
Jake Clark's Mule Days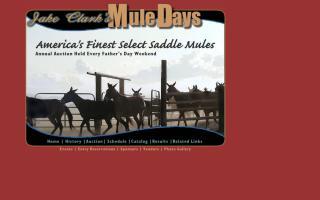 Big Boulder Ranch
1134 Road 14
Powell, WY 82435


(307) 754-4320

kay@saddlemule.com


Only the finest mules for sale at Jake Clark's premier saddle mule auction in Ralston, Wyoming. Located between Cody and Powell, Wyoming, this 5 day event includes: mule riding, competitive cowboy shooting, driving mules, a jackpot roping, and vendors of mule art and tack. Join us for the many events: rodeo, dance, parade, auction, seminars, clinics, and steak dinner.

Jake Clark's Mule Days is becoming known as America's finest select saddle mule auction. We believe that buyers should be able to buy with confidence and have a very good idea of the type of mule they are buying. All auction mules are required to be guaranteed sound, and the seller will be held to what he says about the mules qualities. To provide the buyers with an even better guarantee, all mules sold by Jake Clark carry an additional 30-day guarantee.

Category: Events
Region: Park County, Wyoming
Regional Category: Park County, Wyoming Events
www.saddlemule.com/
Kentucky Derby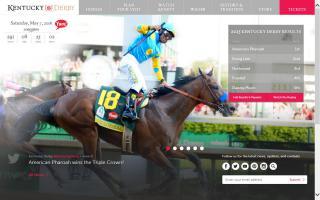 Visit Kentucky Derby's Facebook Page

Churchill Downs
700 Central Avenue
Louisville, KY 40208


Categories: Thoroughbred Racing; Events
Region: Jefferson County, Kentucky
www.kentuckyderby.com/
Langer Equestrian Group, Inc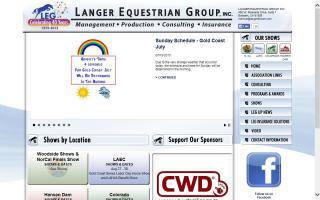 Category: Events
Regions: California; Colorado
www.leghorseshows.com/
Le Cadre Noir de Saumur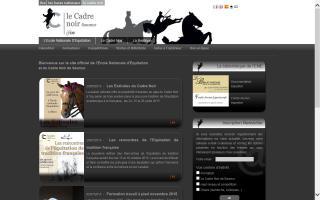 Ecole Nationale d'Equitation
BP 207 - Terrefort
49411 Saumur Cedex
FRANCE


02 41 53 50 50



A Saumur, Capitale francaise de l'Equitation, les enseignants du Cadre Noir proposent des formations et des stages au sein de l'Ecole Nationale d'Equitation.

Categories: Events; Stables and Horse Farms
Region: France
www.cadrenoir.fr/
Lorenzo International Horse Show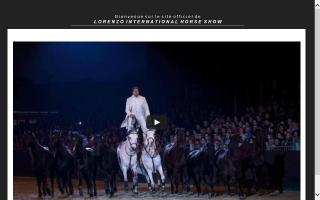 Debout sur deux, quatre ou six chevaux, sautant des obstacles Lorenzo nous dévoile avec son élégance que l'équilibre et la confiance entre l'homme et le cheval ne font qu'un! The flying french man is really amazing on his six jumping horses...

Category: Events
Region: France
Regional Category: France Events
www.lorenzo.fr/
Lyman Hall Open Horse Show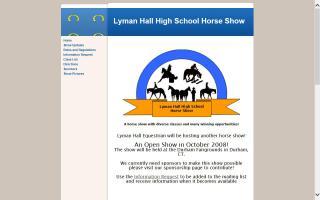 210 Thorpe Ave
Wallingford, CT 06492


(203) 640-8868

Missmegz121@sbcglobal.net


Horse show and gymkhana as well as, hunters and jumpers. Western and English. Command, western riding, and cross rails! Online entry! To benefit Lyman Hall FFA.

Category: Events
Region: New Haven County, Connecticut
Regional Category: New Haven County, Connecticut Events
www.freewebs.com/lhhshorseshow/
Madison County Fair & Horse Show

3237 Old Irvine Road
Richmond, KY 40475


(859) 369-0005



Category: Events
Region: Madison County, Kentucky
Regional Category: Madison County, Kentucky Events
www.themadisoncountyfair.com/
Maricopa County Fair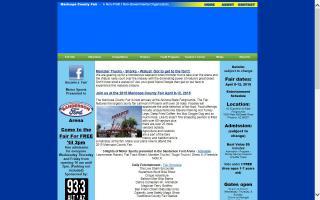 Visit Maricopa County Fair's Facebook Page


Category: Events
Region: Maricopa County, Arizona
Regional Category: Maricopa County, Arizona Events
www.maricopacountyfair.org/
Meadow Horse Shows, The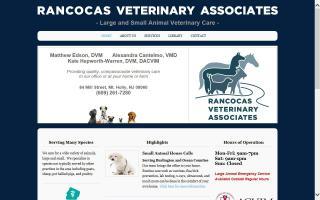 640 Powell Road
Mount Holly, NJ 08060


(609) 261-0601

info@meadowshows.com


Category: Events
Region: Burlington County, New Jersey
Regional Category: Burlington County, New Jersey Events
www.meadowshows.com/
Mercer County Fair & Horse Show

P.O. Box 444
Harrodsburg, KY 40330


Category: Events
Region: Mercer County, Kentucky
Regional Category: Mercer County, Kentucky Events
www.mercerfair.com/
Middleburg Spring Races, The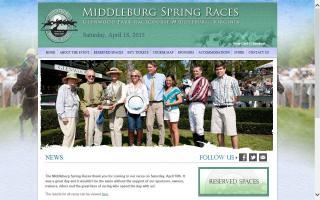 Categories: Steeplechasing; Events
Region: Loudoun County, Virginia
www.middleburgspringraces.com/
Naomi's Horse Shows


Category: Events
Region: New York
Regional Category: New York Events
www.naomishorseshows.com/
Preakness Stakes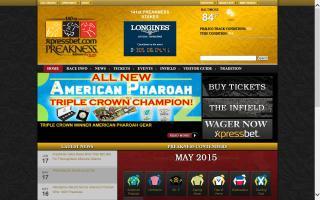 Categories: Thoroughbred Racing; Events
www.preakness.com/
Queen's Cup Steeplechase, The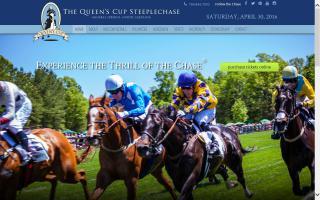 Categories: Steeplechasing; Events
Region: Union County, North Carolina
www.queenscup.com/
Roanoke Valley Horse Show - RVHS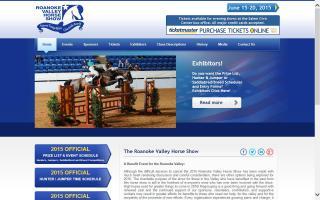 P.O. Box 8656
Roanoke, VA 24014


(540) 389-7847

info@roanokevalleyhorseshow.com


All about the yearly Roanoke Valley Horse Show event held in Salem, Virginia - A national horse show.

Category: Events
Region: Salem City County, Virginia
Regional Category: Salem City County, Virginia Events
www.roanokevalleyhorseshow.com/
Rocky Mountain Horse Expo

420 E 58th Ave
Suite #145
Denver, CO 80216


(303) 292-4981



Rocky Mountain Horse Expos are held each year in Denver, Durango and Grand Junction. Join us for several entertaining and educational speakers, plus clinicians who will enhance the performance of both you & your horse.

Category: Events
Region: Colorado
Regional Category: Colorado Events
www.rockymountainhorseexpo.com/
Royal Melbourne Show, The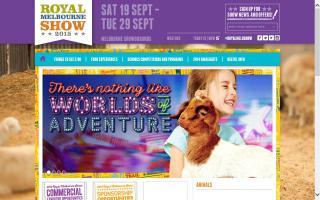 Visit Royal Melbourne Show, The's Facebook Page


Category: Events
Region: Victoria, Australia
Regional Category: Victoria, Australia Events
www.royalshow.com.au/
Southern Stars Trick Riders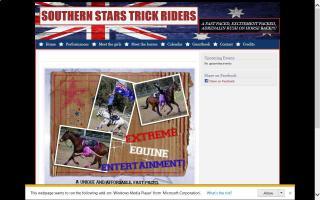 Visit Southern Stars Trick Riders' Facebook Page

southernstarstricktroupe@hotmail.com

New trick riding troupe from the Gold Coast, QLD, Australia. Available for entertainment.

Category: Events
Region: Queensland, Australia
Regional Category: Queensland, Australia Events
www.southernstarstrickriders.webs.com/
The Mane Event

Visit The Mane Event's Facebook Page

Unit 468
230 - 1210 Summit Drive
Kamloops BC V2C 5L2


(250) 578-7518

info@maneeventexpo.com


Over 100 hours of equine education. Clinics, demos, and presentations on Reining, Driving, Jumping, Barrel Racing, Horsemanship, Colt Starting, Dressage, Cow Work, Western Dressage, and More. Visit website for details, a schedule of events, and bios of the clinicians.

Category: Events
Regions: Alberta; British Columbia
www.maneeventexpo.com/
Page:
1
2
Next >>
---
Custom Search
---