Oregon Andalusian Breeders and Stallions Directory
Page 1: Results 1-3 out of 3
► Submit Your Website To This Page
Firefly Ranch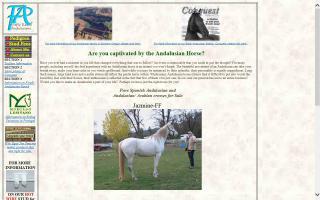 10984 Meadows Road
White City, OR 97503
(541) 826-8301
Andalusian horse sales and breeding, black Andalusian stallion, and information about the Andalusian horse.
www.andalusian4sale.com/
Miraval Andalusians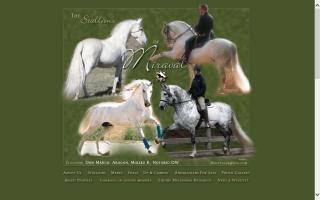 PO Box 220
Lebanon, OR 97355
(321) 288-0235
(888) 697-3586
miravalnr@aol.com
Miraval Andalusians is home to 3 National Champion Andalusian stallions and equally well bred mares. We regularly offer select foals and young horses for sale. Please visit our site to learn more about the allure of the Andalusian!
www.miravalandalusians.com/
Rancho Tres Potrillos / 3 Colts Ranch
Molalla, OR 97038
(503) 572-2392
(503) 572-2391
info@ranchotrespotrillos.com
Our horses are of noble breeds of kings and queens of ancient times. Andalusian and the Friesian stallions, along with the national horse of Mexico, the Azteca.