Michigan Appaloosa Breeders and Horse Farms Directory
Page 1: Results 1-9 out of 9
► Submit Your Website To This Page
Betsie River Appaloosas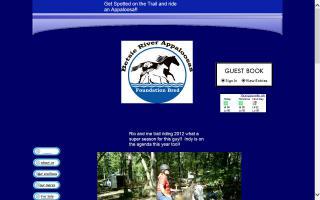 3213 S Carmean Rd
Thompsonville, MI 49683
(231) 649-2221
appaloosa@acegroup.cc
We are raising beautiful Foundation Appaloosas for all to enjoy here at Betsie River Appaloosas. Handled from birth till they go to their new homes. Take a look and see what we are offering. Most of our training is done on the ranch and on the trails of Michigan. We are expecting 2 foals in 2009, and that may be it for a spell. I'm wanting to get my up and coming mares going as well as our young stud.
Please stop by our website and visit for a bit. Drop a line and let us know what you think.
Appy Trails to you
Laurie
betsieriverappaloosas.homestead.com/
Sable Forest Farm
2114 S Magrudder Rd
Saint Louis, MI 48880
(989) 681-0024
Splashy Apps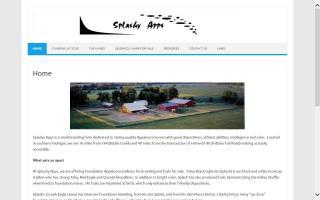 Spotted Treasures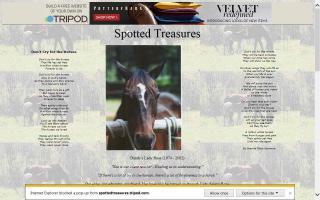 Timberwolf Ranch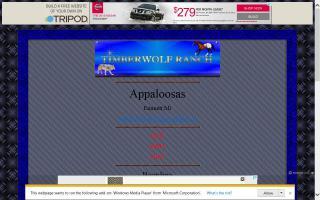 DJ Appaloosas
Eastowest Appaloosas
KDJJ Appaloosas
Rapid River, MI 49878
(906) 553-2907
KDJJ_APPALOOSAS@YAHOO.COM
"A Spot Above The Rest"
KDJJ Appaloosas is a small family farm located in beautiful, central Upper Peninsula of Michigan. We are only 2 hours north of Green Bay, WI, 2.5 hours from the famous Mackinaw Bridge, and 2 hours east of Lynn Palm's Upper Michigan training facility, Royal Palm Ranch. As a breeder, we breed extremely purposeful for all the conformational/mind attributes, plus COLOR! We are extremely conscious for not only base coat color, but also for LP pattern for the future of the breed. The day of breeding for a "hope and prayer" is more and more obsolete and is being replaced with extremely careful, genetically purposeful, futuristically upholding the breed. Our equine market can no longer embrace anything less then the highest expectations. Therefore, we strive to produce tall black/bay, large blanket, or leopard foals that are primarily black or bay based and DNA'd for base coat color crosses to fit specifically to our mares and stallion.
SMK Foundation Appaloosas