Knabstrupper Breeders and Stallions Directory
Page 1: Results 1-10 out of 14
► Submit Your Website To This Page
Knabstrupper of Independence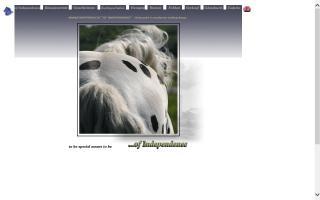 Birkenweg 4
21279 Appel
GERMANY
++49-4165-221630
Fallowsknab@t-online.de
Standing at stud:
- Hussar of Independence, Champion Stallion 2006
- Pendragon of Independence, Reserve Champion Stallion 2008
Performance bloodlines. Pure bred Knabstruppers of fine quality.
"To be special means to be of Independence."
www.knabstrupper-of-independence.de/
LaRen Stud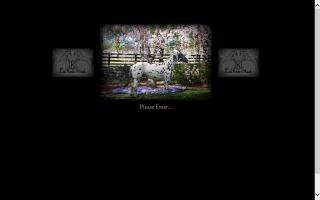 Boyce, VA 22620
LaRenStud@gmail.com
Knabstrupper stallions at stud. Imported the first Knabstrupper herd to North America. Breeding, selling, and importing world class Knabstruppers for the discerning color enthusiast. Exclusively European bloodlines producing purebred Knabs in North America.
www.larenstud.com/
Original Baroque Knabstrupper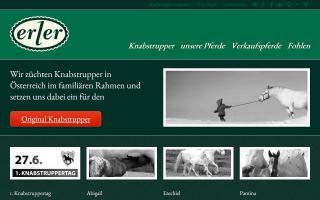 Woodend Sport Horses
Woodend Barn
Carrick on Suir, County Tipperary
IRELAND
00353872375979
mcvh@eircom.net
Breeders of purebred Knabstruppers and Spotted Sport Horses in Ireland. Specialising in the export of spotted and dilute horses to the US, the Middle East, and South Africa.
Knabstrupper Stud af Lyn
Hubert Metzler
Oberstaig
88276 Berg
GERMANY
+49 1520 16 22 143
upal@vonNorholm.com
Breeding of sportive Knabstruppers with some of the best bloodlines and successes in sports till class M.
Approved stallion - frozen semen stored in North America and Germany!
Foals for sale.
www.knabstrupper-stallion.com/
Knabstrupper USA
Cedar Creek Stables
Waynesboro, VA 22980
Located in Waynesboro, Virginia, Knabstrupper USA is a modern equine facility offering state-of-art training and nutrition. Knabstrupper horses for sale.
www.knabstruppers4usa.com/
Knabstrupper vom Landsteig
Sonesta Farms
17302 Swansbury
Cypress, TX 77420
(281) 373-0125
Sport horse breeding, training and showing.
www.sonestafarms.com/
Deer Creek Sport Horses
Freedom Sporthorses
Santa Ysabel, CA 92070
(760) 453-5002
Freedom1SH@aol.com
Breeders of quality Knabstrupper, Paint, Thoroughbred and Warmblood Sporthorses.
Find Knabstrupper Breeders and Stallions in: