Knabstrupper Organizations Directory
Page 1: Results 1-2 out of 2
► Submit Your Website To This Page
Sportaloosa International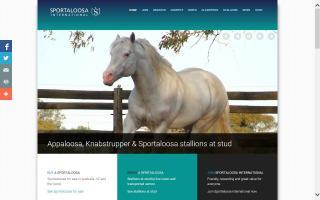 Sportaloosa International is a non-profit registry for the unique modern Appaloosa spotted sport horse known as the Sportaloosa.
The registry is designed to promote interest in athletic, spotted sport horses with sensible, trainable dispositions. It also rewards you for choosing a Sportaloosa to own, ride, breed and compete on in a friendly, supportive and encouraging environment.
www.sportaloosa.com/
American Knabstrupper Association - AKA
17302 Swansbury
Cypress, TX 77429
(281) 373-0125
information@knabstruppers.com
The American Knabstrupper Association is dedicated to the advancement, study, protection, exhibition and promotion of the Knabstrupper horse in North America. Its members are comprised of owners, breeders and admirers of the Knabstrupper horse.
www.knabstruppers.com/
Find Knabstrupper Organizations in: