Virginia Miniature Horse Farms and Stallions Directory
Page 1: Results 1-3 out of 3
► Submit Your Website To This Page
Dundee Miniatures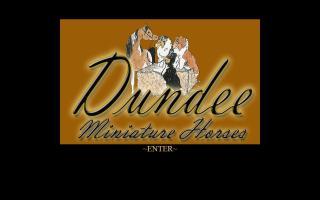 40371 Foxfield Lane
Leesburg, VA 20175
(703) 669-5591
dundee3@aol.com
Breeder of world class AMHA miniature horses. Contact us for a show horse, a horse to drive, or a horse just to have as a "buddy horse". Ideal horse for those who can no longer ride but still want a horse or two. Great for children and 4-H projects.
www.dundeeminiaturehorses.com/
Moore Farm, The
Amelia, VA 23002
(804) 561-1348
themoorefarm@hotmail.com
We are a small farm in central Virginia. We raise registered miniature horses and donkeys. Our animals are treated with loving care on a daily basis. Please visit our website to see the animals currently offered for sale.
www.equineminis.com/
Touchstone Farm
Madison, VA 22727
(540) 948-6085
(540) 407-0298
touchstonefarmva@aol.com
Training and sales of trail and performance horses. Hunters, western pleasure, speed events, and trails. Horses for sale, training offered, and limited board available with trails, a ring, and a roundpen.