Ohio Morgan Horse Farms and Stallions Directory
Page 1: Results 1-7 out of 7
► Submit Your Website To This Page
Ben's Happy Trails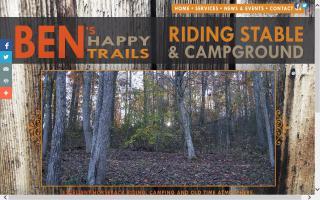 Ben's Happy Trails is known for its excellent horseback riding, camping, and it's Old Time Atmosphere. Our location in the Beautiful Shawnee State Forest provides access to miles of scenic trails, wildlife and streams to see.
www.benshappytrails.com/
Lookaway Farm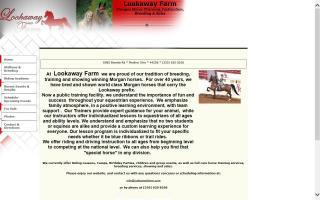 6980 Boneta Rd
Medina, OH 44256
(330) 620-8106
kflower@lookawayfarm.com
Lookaway Farm is a family oriented stable offering full training for the horse and rider. Specializing in saddleseat, huntseat and harness. Morgan Show horses with national, regional and local championships. Riding and driving instruction for the beginner to the advanced levels.
www.lookawayfarm.com/
Morning Star Morgan Farm - MSMF
Promised Land Farm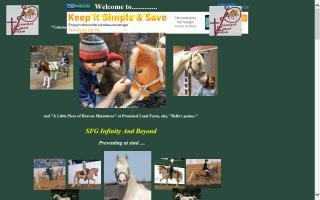 10358 Spencer Lake Road
Spencer, OH 44275
(330) 416-1393
(330) 667-2565
pattyclark@plfmorgans.com
Promised Land Farm specializes in national caliber palomino, buckskin, cremello, and perlino Morgan horses, along with bay, high white, black, chestnuts, and browns. Breeding stock and youngsters for show, pleasure, riding, or driving. Quality, typey, and beautiful Morgan horses for family and show use. I sell horses for clients and help others sell their horses as well. If I don't have what you are looking for, I will strive to find it for you! So if you are looking to breed, buy, sell, or just chat about the wonderful Morgan horse breed or about color genetics, give me a call or email me now!
www.plfmorgans.com/
Draconia Keep
Seville, OH 44273
(330) 335-8247
(330) 606-9955
tori@draconiakeep.com
Ohio Morgan Horse farm offering Morgan Horses and Dales Ponies for sale in traditional and exotic colors.
Ishi's Acres
Promised Land Farm