Virginia Thoroughbred Horse Farms and Stallions Directory
Page 1: Results 1-4 out of 4
► Submit Your Website To This Page
Dog Branch Farm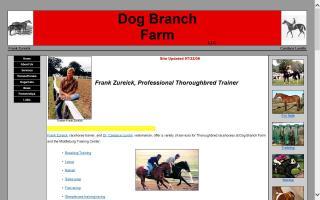 P.O. Box 1694
Middleburg, VA 20118
(540) 554-4525
Thoroughbred race training services for flat and steeplechase racing in the mid-Atlantic region.
www.dogbranchfarm.com/
Hart Farm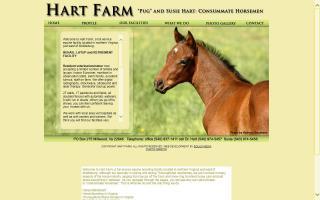 PO Box 275
2909 Millwood Rd
Millwood, VA 22646
(540) 837-1411
(540) 974-5458
Susie@hartfarmva.com
Hart Farm is a full service equine facility located in northern Virginia. The farm is owned and managed by resident veterinarian Dr. E.C. Hart and his wife Susie. Although our specialty is raising and selling Thoroughbred racehorses, we are involved in many aspects of the horse industry, ranging from layups off the track and show ring to retired horse care and just about everything in between. We have owned and raced Eclipse champion racehorses, pinhooked world record setting 2 yr olds, competed North American Field Hunter champions, shown and sold numerous champion showhorses, developed stakes winners, and offer consultation and advisory services. As you navigate through the pages, you will see why our catch phrase is "consummate horsemen". This is what we do and the only thing we do. Please enjoy your visit to our website.
www.hartfarmva.com/
Nonesuch Farm
Norsire Farm
Purcellville, VA 20132
(540) 668-9095
Dual Registered Frame Overo Thoroughbreds and Dilute Thoroughbreds. Norsire Farm specializes in sales, breeding, and standing at stud rare colored sport horses.