Oregon Horse Venues and Horse Show Facilities Directory
Page 1: Results 1-4 out of 4
► Submit Your Website To This Page
NPRanch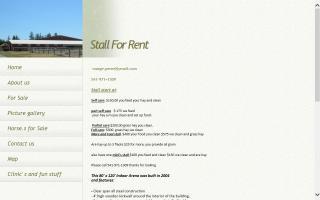 3580 Jefferson Scio Dr SE
Jefferson, OR 97352
(541) 971-1309
(541) 971-1309
marge.perez@ymail.com
We have stalls for rent in nice clean happy stable. We have full, part, or self care stall board available. We have all kinds of boarders, including show, driving, or just for fun. Hot and cold water in wash rack. Nice clean dry stalls with or without runs, turnouts, mare and foals stalls, and much more. We have an arena for rent and provide transportation.
Please contact us or visit website for different boarding options.
www.npranch.synthasite.com/
Rim Rock Riders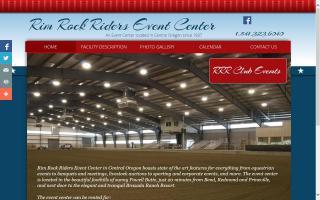 17037 SW Alfalfa Rd
Powell Butte, OR 97753
(541) 317-8789
(541) 323-6040
rrrfacility@yahoo.com
Beautiful state-of-the-art full service equestrian event center located in sunny central Oregon. This unique center includes indoor and outdoor arenas, a covered contestant area overlooking the indoor arena, 208 covered stalls, cattle pens with alleyways to each arena, and each arena set up for roping, team penning, sorting, barrel racing, horse shows, etc. The indoor arena hosts a beautiful mezzanine overlooking the arena with seating for 200+. There is an enclosed meeting room with a full service cafe overlooking the arena as well. Showers are provided for contestants, as well as RV hookups. Plenty of good parking with a scenic backdrop of the sage covered hills of Powell Butte, Oregon.
www.rimrockriders.com/
Linn County Fair & Expo Center
Oregon Horse Center
90751 Prairie Rd
Eugene, OR 97402
(541) 689-9700
A large equine facility based in Oregon. We have a three arena horse show complex under one roof.
www.oregonhorsecenter.com/