North America Horse Events Directory
Page 4: Results 31-40 out of 62
► Submit Your Website To This Page
Roanoke Valley Horse Show - RVHS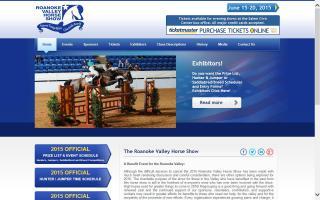 Rocky Mountain Horse Expo
420 E 58th Ave
Suite #145
Denver, CO 80216
(303) 292-4981
Rocky Mountain Horse Expos are held each year in Denver, Durango and Grand Junction. Join us for several entertaining and educational speakers, plus clinicians who will enhance the performance of both you & your horse.
www.rockymountainhorseexpo.com/
The Mane Event


Visit The Mane Event's Facebook Page
Unit 468
230 - 1210 Summit Drive
Kamloops BC V2C 5L2
(250) 578-7518
info@maneeventexpo.com
Over 100 hours of equine education. Clinics, demos, and presentations on Reining, Driving, Jumping, Barrel Racing, Horsemanship, Colt Starting, Dressage, Cow Work, Western Dressage, and More. Visit website for details, a schedule of events, and bios of the clinicians.
www.maneeventexpo.com/
Thoroughbred Athletes


Visit Thoroughbred Athletes' Facebook Page
2851 S Midwest Blvd
Guthrie, OK 73044
(405) 802-1312
lynn@thoroughbred-athletes.com
We are a facility for retired TB racehorse retraining, with our main goal being to safely transition young thoroughbred athletes from racetrack to show ring. We hold the "Sport of Kings" challenge, an event that creates incentive for ownership and competition. Every fall, it's held with cash awards and prizes for those ex-racehorses that go on to second careers. We also have a youth program that targets young riders that compete with an off track thoroughbred. We also offer many re-trained young athletes for sale.
www.thoroughbred-athletes.com/
Track One Events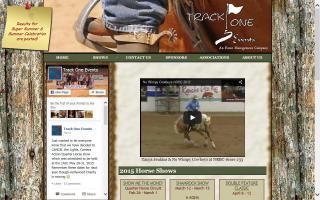 Visit Track One Events' Facebook Page
P.O. Box 2155
Costa Mesa, CA 92628
(714) 444-2918
trackoneevents@aol.com
Please become a fan of "Track One Events" on Facebook for our latest horse show news, updates & photos.
www.trackoneevents.com/
American Horse Shows
820 Gray Road
Cocoa, FL 32926
(321) 720-6033
grcrum@gmail.com
American Horse Shows presents current horse show news and a calender for major horse show in America. Breed shows and stadium jumping, hunter/jumper, dressage, eventing, combined, driving, reining, vaulting, equitation, English, western, speed, rodeos, pleasure, and American Quarter Horse shows.
www.americanhorseshows.org/
Cornerstone Events Management
Devon Horse Show, The
Hampton Classic, The
PO Box 3013
240 Snake Hollow Road
Bridgehampton, NY 11932
(631) 537-3177
info@hamptonclassic.com
Horse show jumping and horse show competitors ride to the Hampton Classic website. Hampton's finest sporting and social event takes place in August in the Hamptons at the Hampton Classic horse show.
www.hamptonclassic.com/
Hudson Valley Horse Shows / Mulberry Equestrian LLC
Look in North America for:
Find Events in: