Finland Horse Directory
Page 1: Results 1-3 out of 3
► Submit Your Website To This Page
Suomen Paint Hevosyhdistys / Finnish Paint Horse Association - FPHA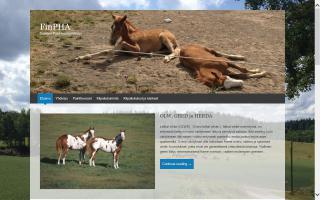 Hevostarvike Grandeur
84100 Ylivieska
FINLAND
+358 40 4158968
hevostarvikegrandeur@gmail.com
Equipment for big horses. Net store located in Finland offers horse equipment for heavy horses, including bits, bridles, saddles, rugs, and halters.
Ratsutaival
35750 Väärinmaja
FINLAND
ratsutaival@luukku.com
Welcome to Ratsutaival: horse-riding experiences in Finland.
Looking for nature, action, and unforgettable experiences? Come with us and our great horses to relax in the wilderness in the forest. Enjoy beautiful lakes and small country roads by riding in Ruovesi in the northern Tampere region. Shorter horse-riding in the forest or longer horse-hiking tours in a friendly atmosphere. Beginners also welcome for tailored groups.
Look in Finland for:
Find All Categories in: