Estepona, Spain Horse Directory
Page 1: Results 1-2 out of 2
► Submit Your Website To This Page
Conarpe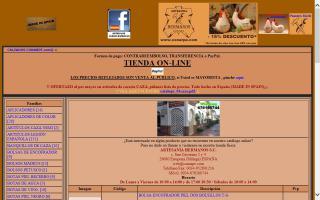 Artesania Hermanos S.C.
29680 Estepona Málaga
SPAIN
0034-952801216
web@conarpe.com
Online shop where you can find leather shoes (including riding boots) and leather goods. We repair leather articles, including shoes & boots.
www.conarpe.com/
National Association of Breeders of the Andaluz Donkey - ANCRAA
Estepona
SPAIN


Ancraa is dedicated to the breeding and improving the endangered species of the Spanish Andaluz Donkey. As they are badly depleted, this work is vital to save them from disappearing off the planet forever.

Look in Estepona, Spain for: