Cayman Islands Horse Directory
Page 1: Results 1-3 out of 3
► Submit Your Website To This Page
Cowboy Town Stables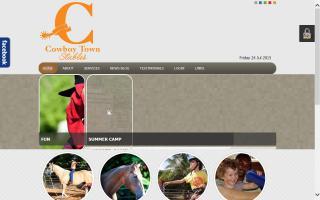 Visit Cowboy Town Stables' Facebook Page
Box 2222 SAV
160 Lottery Road
KY1-1506 Grand Cayman
CAYMAN ISLANDS
(345) 916-8571
shanna@cowboytownstables.com
Come to Cowboy Town Stables in Lower Valley, Grand Cayman, Cayman Islands and experience the power of horses to change lives. Together, we will team up with our horses and improve balance, coordination, communication, confidence, and self-esteem... all in a refreshing setting focused on safety, learning, and fun!
Equine Assisted Activities are available for children and adults with a variety of special needs; including social, behavioural, cognitive, and communication difficulties. Special needs services are provided by an experienced horseman and PATH International Certified Instructor with ABA training.
www.cowboytownstables.com/
Pampered Ponies Ltd. - Cayman Islands Horseback riding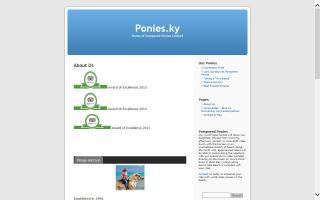 Come and see the Cayman Islands from the ultimate tanning machine... horseback riding - Cayman Islands
www.ponies.ky/
Coral Stone Stables
(345) 947-2323
cStones@candw.ky
Horseback riding in Grand Cayman, Cayman Islands at Coral Stone Stables - all levels. We offer scenic rides along the beach, through woodland trails, a romantic moonlight ride, and even children's parties.
www.csstables.com/
Look in Cayman Islands for:
Find All Categories in: