Murrieta, California Horse Directory
Page 1: Results 1-5 out of 5
► Submit Your Website To This Page
Blanket Barn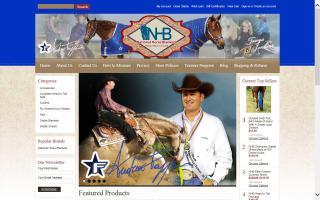 26398 Deere Court, Suite #102
Murrieta, CA 92562
(951) 698-8953
(800) 581-6214
sales@blanketbarn.com
One of the largest selections of quality horse blankets. Blanket Barn specializes in horse blankets. Top Manufactures at very competitive prices with free shipping on most orders!
www.blanketbarn.com/
JB Horseshoeing
40285 Via Tonada
Murrieta, CA 92562
(951) 852-5999
jb.farrier@yahoo.com
Serving the greater Inland Empire area. Hot/cold shoeing and therapeutic & performance shoeing. Graduate of Oklahoma Horseshoeing School; member AFA. All breeds/disciplines *except* show pads for TWH. Call or email for complete pricing; taking new clients immediately. Will work with babies. Mention this ad to receive 10% off first appointment. JB Horseshoeing, Where Quality Is Priority.
Leedy Insurance Services
23530 Lupine Place
Murrieta, CA 92562
(714) 366-7874
pat@leedyinsurance.com
My agency writes farm and ranch and equine liability insurance. Whether you need a policy for a boarding facility, lessons and training, or horse shows, a care custody and control policy, or an animal mortality policy including colic surgery, I can help place these types of policies for you. I can also write your Work Comp insurance with another company besides the State Fund. My agency is in Murrieta, Riverside County.
CA. Lic # 0626948
Equine Reproduction Centers, LLC
Kathleen Elliott Certified Equestrian Trainer
38176 Calle De Lobo
Murrieta, CA 92562
(951) 288-0521
9512880521
kathleendressagetrainer@gmail.com
Kathleen Elliott specializes in the training and instruction of dressage performance horses and riders in the Inland Empire south region of the southern California area.
Let Kathleen Elliott teach you her insider's secrets on how to conquer your mental monsters, like overcoming rider fear, anxiety, insecurity, anger, impatience, frustration, or self-doubt.
Very respectful and high standards dressage training.
Classical methods for a better balance and a softer contact.
Starting and re-starting the difficult horse.
She enjoys teaching all ages in all disciplines, but especially Western Dressage, lower level dressage, and hunters. She also specializes in training young horses. Kathleen has been well-received at clinics here in southern California for her constructive, creative, common-sense advice, and her easygoing, friendly manner, making her clinics both educational and fun.
Call Kathleen Elliott for your training needs.
dressagehunterjumpertrainer.webs.com/
Look in Murrieta, California for: