Tuolumne County, California Horse Directory
Page 1: Results 1-8 out of 8
► Submit Your Website To This Page
Brooks Quarter Horse Ranch
9668 Rock River Rd
Jamestown, CA 95327
(209) 984-4448
(209) 984-5548
info@brooksquarterhorses.com
The Brooks Quarter Horse Ranch provides performance quarter horses prepared for cutting, roping, reining, real ranch work, barrel racing, and/or trail riding.
www.brooksquarterhorses.com/
Butch Bolen Horse Transportation Service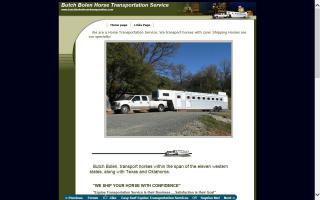 Daniel A. Fraser
Stent Cut Off Rd
Jamestown, CA 95327
(209) 770-4419
brige2u@yahoo.com
Horseshoeing for balance and performance by competent and reliable farrier with over thirty years experience. Unique team operation compassionate about the horses they treat. Whether it is founder, laminitis, thrush, navicular, or prescriptive shoeing, we can help.
Haney Farrier Service
ReHorse Rescue Ranch
P.O. Box 494
Jamestown, CA 95327
(209) 337-5886
contact@rehorserescue.org
Equine rescue facility located in Jamestown, CA. ReHorse is a 501c3, accepts donations, and has many wonderful horses available for adoption and sponsorship. Help a local rescue horse and rescue today!
www.rehorserescue.org/
VJ's Hoof Care
Tivy Valley, CA 93657
(559) 907-0020
vjshoofcare@aol.com
Natural/barefoot hoof and horse care for California's Central Valley. Serving the following counties: Fresno, Madera, Tulare, Kings, Tuolumne, Mariposa, Merced, and Stanislaus.
www.vjshoofcare.com/
Horse-Pictures-and-More.com
Sonora, CA 95370
(209) 532-8214
This site reveals horse enthusiasts and their particular craft/skills. The results of their passion is revealed in the quality of their work.
Mounted Dream Center
Sonora, CA 95370
(209) 533-8930
info@mounteddreamcenter.org
Participants of the Mounted Dream Center deal with 'special-needs', ranging from self esteem concerns to extreme learning disorders and physical challenges. Whatever the degree of challenge, it often negatively impacts their academic achievement. The ranch successfully combines recreation with education and socialization in a positive, interactive manner. At the facility, horse and rider become a team, and self esteem is enhanced with each accomplishment and by having a leadership role over such a large animal. New experiences become less fearful, and riders become more adventurous. Along with improving focus, self worth, and mobility, the experience reinforces vital skills necessary for scholastic achievement and social interaction with peers.
Look in Tuolumne County, California for:
Find All Categories in: