Osceola County, Florida Horse Directory
Page 1: Results 1-10 out of 10
► Submit Your Website To This Page
Heavenly Hoofs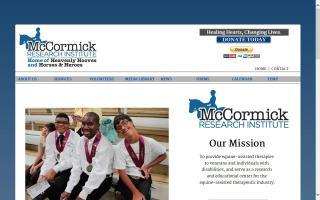 1637 East Vine Street Suite 200
Kissimmee, FL 34744
(407) 933-RIDE (7433)
Therapeutic riding for handicapped children and adults in south Florida. We enable the handicapped to improve physically, mentally, and emotionally through therapeutic riding and equine activities.
Heavenly Hoofs' mission is to provide equine assisted activities to enhance the mental, emotional, and physical well-being of individuals with life-threatening illnesses and disabilities.
www.heavenlyhoofs.org/
Jadehanna Ranch


Visit Jadehanna Ranch's Facebook Page
2310 Gunn Road
Kissimmee, FL 34746
jhranch@cfl.rr.com
Welsh Ponies and Cobs.
Sweetwater Horse Farm
Imperial Ave
Saint Cloud, FL 34772
(407) 891-9211
sweet2frm@wmconnect.com
Located 4 minutes from the turnpike in the pretty Saint Cloud area. Sweetwater Farm has offered boarding since 1994. Feeding 2x day. $200/month partial board or $300/month full board (rates as of Aug 2011).
Lessons: western only. I have been showing (4H, APHA, PHBA, & OPEN), riding western, and trail riding on the Osceola TR for approximately 50 years. I have been involved in many parades since age 7. I have ridden in CA, TX, and FL. I learned from an Indian woman as a child, the school of hard knocks, and also a few R Shrake clinics (judged world shows). I didn't pay money for a certificate over the internet. Lessons are $25/hour for children, $30 for an hour and a half... riding on registered horses (rates as of Aug 2011).
When we had our APHA paint breeding farm, I delivered many foals and trained my own horses. Although I don't currently do training, I'll be glad to answer questions.
TellATall Detail Designs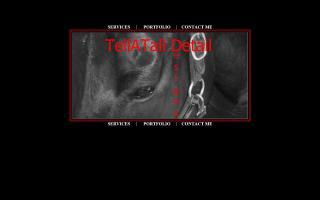 Woodys Barns / Woodys Enterprises, LLC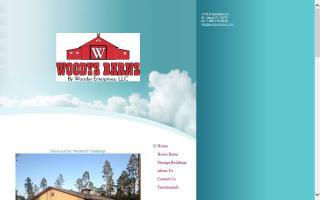 1110 B Quotation Ct
St Cloud, FL 34772
(866) 719-6639
(407) 506-4998
kevin@woodysbarns.com
How about a beautiful new barn? We offer stables, horse barns, garages, workshops, hay storage barns, machine shops, equipment barns, storage sheds, and more! Our barns are built for a lifetime yet are very affordable! We are licensed & insured and take care of all permits, delivery of materials, and installation of your new barn. We call for inspections, clean up your property, and give you a 5 year warranty on labor and material, plus the manufacturer warranty on the metal roof for 40 years.
Email us for free plans and pictures!
Call Toll Free at 866-719-6639 or call Kevin at 407-506-4998.
License # CRC1329732
Visit our website or find us on Facebook.
Ask about our new financing options!
www.woodysbarns.com/
Drawdy Training Facility
4500 MIldred Bass Rd
Saint Cloud, FL 34772
(407) 508-9087
(321) 624-8099
tdrawdy@aol.com
Horse training facility: full time training, lessons, sales, equine summer camp, clinics, and shows. Western riding with a concentration in performance horses: reining, reined cow, rodeo events, cutting, 4H events, and extended trail riding. Russell Drawdy, full time trainer, has 30 year experience with a diversified background. Facility offers limited boarding and partial horse leases. The clinic series is excellent for the self trainer who enjoys working with their own horse. Lessons are goal orientated with a fun atmosphere; group or private lessons. Equine summer camp is structured for school age children that own their own horse. Camp week focus changes each week: Western Horsemanship Week, Trail Weeks, and Help Me! Weeks all have different structure and focus. Discount for multiple weeks. Please see our web site and look under Summer Camp for the camp flyer. For more information or to register, call Theresa 321-624-8099. Training questions, call Russell: 407-508-9087 Hope to see
www.drawdytrainingfacility.com/
Horse World Riding Stables
3705 Poinciana Blvd
Kissimmee, FL 34758
(407) 847-4343
Horse World Riding Stables offers fun horseback riding experiences to Florida vacationers. Take a break from the attractions and enjoy some relaxation on your vacation.
www.horseworldstables.com/
Eastwinds Farrier Service
Satellite Beach, FL 32937
(407) 973-8404
dingram@eastwinds.net
Operating in Brevard, Indian River, Orange, Osceola, and Volusia Counties.
Look in Osceola County, Florida for:
Find All Categories in: