Gem County, Idaho Horse Directory
Page 1: Results 1-5 out of 5
► Submit Your Website To This Page
Circle G River Ranch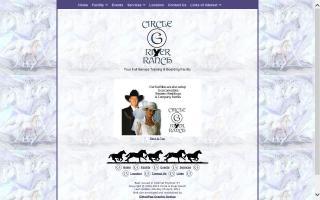 Dan D Equine Services


Visit Dan D Equine Services' Facebook Page
Emmett, ID 83617
(208) 805-7111
dana@dandequine.com
Professional & affordable services for real horsemen & families.
Jumper's Appaloosa SportHorses
5200 Butte Rd
Emmett, ID 83617
(208) 365-7120
sales@jumpers-appaloosas.net
Breeding Appaloosas of superior conformation and athletic ability with temperaments for the amateur and talent for the "A" circuit. We stand ApHC Reserve World Champion stallion JAS Rockin Robin & offer our homebred horses for sale. Video and AI available.
www.jumpers-appaloosas.net/
Willow Creek Quarter Horses
Emmett, ID 83617
(208) 398-8097
willowhorses@netclassic.com
Willow Creek Quarter Horses, fine foundation bred quarter horses. Proven blood lines. Blue and Red Roans, grullos, duns, and buckskins. Pictures.
Willow Grove Ranch / Cowboy's Gold
Emmett, ID 83617
(208) 365-2939
Home of Cowboy's Gold, Heart of the West, and Top Gun, AQHA and APHA proven stallions. Willow Grove Ranch specializes in quality show horses that are really broke! We are a natural horsemanship training and breeding facility.
Look in Gem County, Idaho for:
Find All Categories in: