Norwell, Massachusetts Horse Directory
Page 1: Results 1-4 out of 4
► Submit Your Website To This Page
Fieldstone Equestrian & Show Facility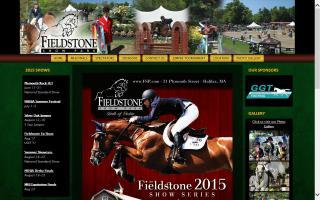 5 Pinson Lane
Norwell, MA 02061
(781) 258-0698
fieldstonepr@aol.com
Show facility located 28 miles south of Boston situated on 100 acres. The facility has 8 all weather warm-up and competition rings. There are 8 USEF hunter/jumper shows and the MHJ finals scheduled for the 2009 show season. A new show series will be debuting in May called Old New England Open Horse Show Series "ONE" shows ending with the New England Equestrian Finals "NEEF".
www.showfieldstone.com/
Whit Acres Farm
Black Pond Veterinary Service Inc.
Bella Luna Equestrian Center
Norwell, MA 02067
Lindsay3483@yahoo.com
Welcome to Bella Luna!
Come in from the cold this winter!
Just minutes from Route 3, our location in Norwell, MA, is convenient from Boston, Plymouth, Hanover, and surrounding areas.
Our facility offers a 'family friendly' open boarding atmosphere with a training, lesson, and horsemanship camp program.
We are a full service boarding and indoor arena facility open to horse owners of all disciplines, and our training and lesson program features emphasis on quality and safety.
We cater to the needs of each horse and horse-rider combination with individualized care and feed, all day turn out, and a knowledgeable, friendly staff.
Please feel free to stop by any time for a tour and to meet our staff and horses!
Boarding services for your horse starting at just $500.00! (as of Oct 2010)
At Bella Luna, we want all our horses to have the best care possible.
Feel free to ask management if you have any special requests.
Look in Norwell, Massachusetts for: