Cass County, Missouri Horse Directory
Page 1: Results 1-8 out of 8
► Submit Your Website To This Page
Abby Road Farm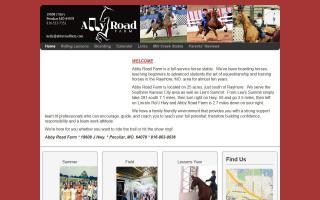 Visit Abby Road Farm's Facebook Page
19608 J Hwy
Peculiar, MO 64078
(816) 803-0036
Full service horse facility providing horse lessons, stall boarding, training, summer camps, and birthday parties. Serving Lees Summit, Peculiar, Raymore, and south Kansas City metro. All breeds welcome.
www.abbyroadfarm.com/
Circle O Ranch
924 S Madison St
Raymore, MO 64083
(816) 588-2477
(816) 588-2435
circleoranchraymore@yahoo.com
Circle O Ranch in Raymore offers a 58 stall barn with indoor arena, indoor roundpen, nice turnout lots, outdoor arena, free trailer parking, warm/cold indoor washbay, tack up stalls, multiple tack rooms, and a friendly atmosphere. We have trainers and instructors on site, and owners live on site. We are located 15 min from Lee's Summit, 5 min from Belton, 20 min from Peculiar, and 15 min from Kansas City. Full Care stalls include quality hay and 15-4 grain twice daily, daily cleaning and turnout if desired. We also have a nice lounge with a view of the indoor arena.
Dbl_D-A Saddle Repair / Restoration / Build
11135 Sunnyslope Dr
Kansas City, MO 64134
(816) 872-2523
danetengr57@yahoo.com
I am a certified custom western / pleasure saddle maker. I also can perform restorations and any level of repair short of the tree. I have repaired and customized many a saddle for customers. I am located in southern Jackson / northern Cass County. I also provide services for eastern Kansas.
Hunter Jumper Training
Raymore, MO 64083
blueponey26@yahoo.com
Hunter jumper training at a private barn in Raymore, MO. We have an excellent instructor who teaches kids and adults from beginners to advanced in hunt seat, hunter jumper, jumper, and English pleasure riding. Lesson horses available; leasing horses available. Please email for more info.
Ladena's Ponies On Parade, Inc.
7000 E 211th
Belton, MO 64012
(816) 322-1687
Worldwide Steel Buildings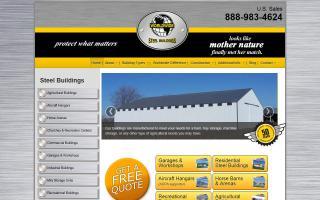 PO Box 588
Peculiar, MO 64078
(800) 825-0316
(816) 779-6441
Horse arenas, steel buildings, and metal buildings manufactured in Missouri.
www.worldwidesteelbuildings.com/
Wilhite & Frees Equine Veterinary
21215 S Peculiar Dr
PO Box 425
Peculiar, MO 64078
(816) 779-0100
wilhiteandfreesequine@comcast.net
Wilhite & Frees Equine Veterinary is here for you and your horse. Please browse our website and read about the services we provide to the equine community. Our staff is ready to assist you with any problem or concern you may have about your horse's health. Contact us if you have additional questions or need the assistance of one of our vets.
www.wilhiteandfrees.com/
Terry Bennett's Tack Inc.
Look in Cass County, Missouri for:
Find All Categories in: