Douglas County, Missouri Horse Directory
Page 1: Results 1-4 out of 4
► Submit Your Website To This Page
Box LT Ranch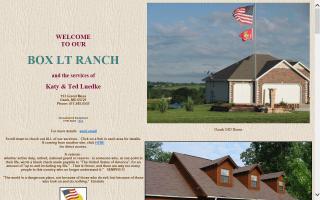 Bucks And Spurs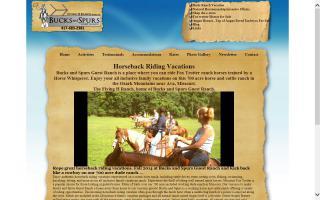 HC 71 Box 163
Ava, MO 65608
(417) 683-2381
csonny@getgoin.net
Bucks And Spurs in the Ozark Mountains of Missouri offers ranch style riding, cattle drives, natural horsemanship horses and horses for sale.
www.bucksandspurs.com/
Clouse Quarter Horses
Ava, MO 65608
(417) 683-4408
clouseqh@hotmail.com
Home of Deacons Zanza Bee - AQHA PHBA Palomino Quarter Horse Stallion.
Clyde Connelly Stables
Ava, MO 65608
(417) 926-8353
Connelly Stables work to develop the best performance horses in the Foxtrotting horse breed since 1968. Home of a world grand champion.
Look in Douglas County, Missouri for:
Find All Categories in: