Howell County, Missouri Horse Directory
Page 1: Results 1-4 out of 4
► Submit Your Website To This Page
Baker Realty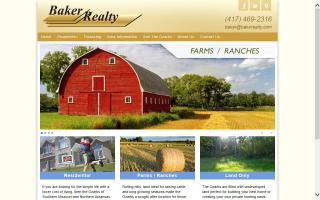 Little Pine Creek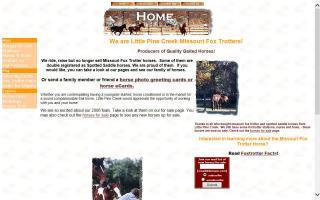 Little Pine Creek Missouri Fox Trotters is a breeder of quality Missouri Foxtrotters in the Ozarks. We have some fine horses for sale. Send an horse photo greeting card to a friend.
www.littlepinecreek.com/
Lakeview Ranch
1248 St Rd RA
Mountain View, MO 65548
(417) 469-2230
sandra.phipps@yahoo.com
Owners and breeders of rare hypo-allergenic curly haired Missouri Foxtrotter horses.
3 Curly stallions standing now (May 2009):
Maximum's Pride MFTHBA, ICHO, ABC:
Walker's Prince T #3 MFTHBA ICHO:
Pride's Permanent Wave MFTPR ICHO Pending
Straight haired and smooth coat curly Missouri Foxtrotters.
www.curlyfoxtrotter.com/
Rock n' F Stables
Peace Valley, MO 65788
(417) 277-5674
(417) 505-9804
surfish@socket.net
We live in southern Missouri. We are registered ABC breeders as well as MFT breeders.
We own Sad Sam T, a triple registered curly stallion. We offer cooled semen as well as frozen to all 50 states and Canada. We also have a live foal guarantee.
Please feel free to contact us.
Look in Howell County, Missouri for:
Find All Categories in: