Dona Ana County, New Mexico Horse Directory
Page 1: Results 1-9 out of 9
► Submit Your Website To This Page
Armstrong Equine Services - AES Online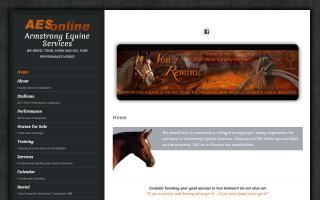 Branco's Stables


Visit Branco's Stables' Facebook Page
6545 Brahman Road
Las Cruces, NM 88007
(575) 636-8809
hagendawn@ymail.com
Horse Boarding - Overnight Boarding - Eventing Arena - Riding Instruction Facility
www.brancosboardingstables.com/
Circle S Riding Stables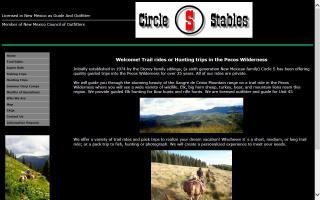 Horse N Hound Feed & Supply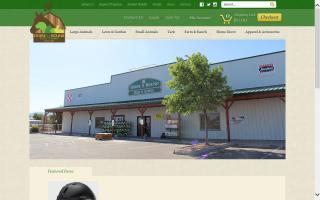 NMSU: Equestrian Center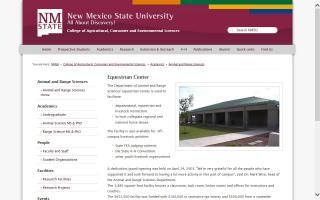 Box 30003, MSC 3AG
New Mexico State University
Las Cruces, NM 88003
Department of Animal & Range Sciences Equestrian Center at New Mexico State University. Links to degrees offered, programs, activities, and more.
cahe.nmsu.edu/academics/anrs/equestrian-center.html
Open Heart G Farms LLC


Visit Open Heart G Farms LLC's Facebook Page
1827 Mule Deer Trail
Anthony, NM 88021
(915) 920-5169
(575) 882-3251
openheartgfarms@gmail.com
Overnight stables and cowboy bunk house. Very close to I-10.
Large clean paddocks or 14x14 bedded box stalls in enclosed barn. All have automatic waters.
Bunk house has queen and 2 twin beds, AC/heat, 27 inch TV, bath with shower, kitchenette with microwave, dishes, bottled water, coffee pot, and coffee with condiments.
Outdoor furniture for enjoying the great southwest weather.
Please check out reviews and photos on our Facebook page.
Open Heart G Farms LLLP
1827 Mule Deer Trail
Anthony, NM 88021
(915) 920-5169
(915) 256-6883
Openheartgstables@gmail.com
Open Heart G Farms is located close to the Texas / New Mexico state line.
We are 1.5 miles off interstate I 10 and 20 minutes from I 25 in Las Cruces.
We are located in a beautiful 25 acre pecan orchard.
We have stalls in an enclosed barn: 14x14 to 20x20 bedded with auto water and rubber mats.
Turn outs: 1/4 acre with auto water and access to stalls.
R.V hook ups with electric and water.
Cowboy bunk house with full bed and 2 twins, tv, kitchen with microwave, coffee, and bath w shower.
Carsley Horse Ranch and Rescue
Las Cruces, NM 88012
(505) 644-5761
(505) 313-6158
patricia@carsleyhorseranch.com
Our ranch specializes in the breeding of Appaloosas and POAs. When money allows we take in horses bound for slaughter, care for them, and find them good homes. We usually have horses available for adoption at no cost to approved homes.
Classy Equine, The
Chaparral, NM 88081
(915) 539-1537
theclassyequine@goldstud.net
Exquisite horsehair jewelry. The Classy Equine offers unique jewelry created from your horse's tail. Our jewelry makes a wonderful gift for horse enthusiasts and a unique way of keeping your horse close to you. Offering many wonderful designs and items for you to choose from.
Look in Dona Ana County, New Mexico for:
Find All Categories in: