Terrell, Texas Horse Directory
Page 1: Results 1-4 out of 4
► Submit Your Website To This Page
Falcon Equestrian Center, LLC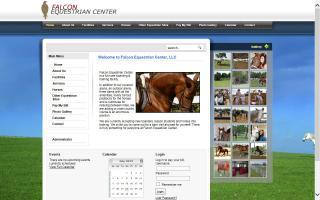 15105 CR 234
Terrell, TX 75160
(972) 898-0052
owner@falconequestrian.com
Falcon Equestrian Center is a full-care boarding & training facility and is home to Highgate Riding Academy and the Texas Tack Exchange, a full service onsite tack store. In addition to our beautiful covered arena, an outdoor arena, three barns with all the amenities, lovely turnout paddocks for the horses, and a terrific clubhouse for relaxing between rides, we are adding an extensive cross-country course, new barns, and an enormous pavilion.
www.falconequestrian.com/
Mystic Acres Arabians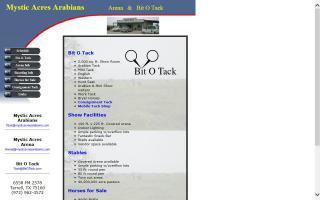 6558 FM 2578
Terrell, TX 75160
(972) 962-4572
Mystic Acres Arena and Bit O Tack Tack Shop.
www.bitotack.com/
Double M WarHorse Ranch
8090 Wood Lane
Terrell, TX 75160
(972) 551-0451
WhoaDamItWhoaaa@msn.com
Small ranch in central Texas breeding draft horses and offering transportation services for over 30 years in the USA and Canada. Four champion studs with shipped AI and live cover. Active members of Clydesdale, Belgian, and Shire Breeders Associations.
www.doublemwarhorseranch.com/
Texas Tack Exchange
Terrell, TX 75160
(972) 533-1639
lindeecmeeker@gmail.com
A unique tack shop specializing in "experienced" western and English tack and clothing.
We offer consignment and great prices for everyone.
You can shop in the store or online!
Look in Terrell, Texas for: