Washington Horse Rescue Organizations Directory
Page 1: Results 1-5 out of 5
► Submit Your Website To This Page
Serenity Equine Rescue & Rehabilitation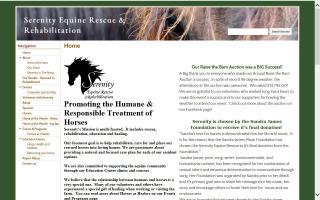 Visit Serenity Equine Rescue & Rehabilitation's Facebook Page
28818 SE 216th Way
Maple Valley, WA 98038
(425) 432-9697
info@serenityequinerescue.com
Serenity Equine Rescue & Rehabilitation rescues horses from neglect, abuse, abandonment, and slaughter. Individual nutritional programs are developed after a veterinary intake wellness check is done, including the Henekee scoring system.
When the horse is considered well enough for training, our trainers develop a program for each horse.
Horses are not made available for adoption until training is complete to insure they will be easily adopted to a forever home.
www.serenityequinerescue.com/
Sunrise Stables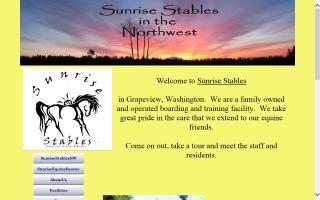 401 E Mason Benson Rd
Grapeview, WA 98546
(360) 275-2960
sunrisestablesnw@gmail.com
We are a family owned and operated boarding stable in the Hood Canal area of western Washington. We offer 12x12 stalls, daily pasture turnout, a heated wash bay, a covered arena, and lots of adjacent trails. We also have a Richard Shrake certified on site trainer. Our specialty is nutritional and therapeutic support for our equine residents. We are also home to Sunrise Equine Rescue.
www.sunrisestablesnw.com/
Phoenix Rising Sanctuary
PO Box 488
Duvall, WA 98019
(206) 321-0142
contact@phoenixrisingsanctuary.org
Our mission is to educate and empower girls through interaction with our rescue horses and to support them in becoming strong, compassionate, confident, and curious young women with a positive sense of self, family, and community.
www.phoenixrisingsanctuary.org/
Columbia Basin Equine Rescue - CBER
Yakima, WA 98903
(509) 966-2303
Columbia Basin Equine Rescue works to rescue horses headed to slaughter.
People Helping Horses
Arlington, WA 98223
(360) 435-9393
Help save a horse through our equine adoption, rescue, rehabilitation, or volunteer programs.