United Kingdom Equine Health Directory
Page 1: Results 1-2 out of 2
► Submit Your Website To This Page
Equi-therapy.net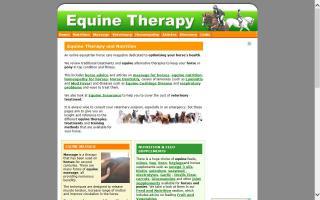 31 Charlesford Avenue
Maidstone
ME17 3PH
ENGLAND
contact@equi-therapy.net
An equestrian site dedicated to optimising your horse's health with advice on horse care, nutrition, feeding, supplements, homeopathic remedies, massage, foot care and alternative therapies for horses.
www.equi-therapy.net/
AFI Horse Insurance
Animal Friends Insurance
London Road
Amesbury
SP4 7RT
ENGLAND
0844 55 70 300
info@afihorseinsurance.co.uk
AFI Horse Insurance is part of Animal Friends Insurance. We have expanded our portfolio to include horse insurance for the UK horse and rider. Apply online or enjoy our free advice, blogs, and articles.
www.afihorseinsurance.co.uk/
Look in the United Kingdom for:
Find Equine Health in: