Europe Horse Arena Construction Directory
Page 1: Results 1-3 out of 3
► Submit Your Website To This Page
Mirrors for Training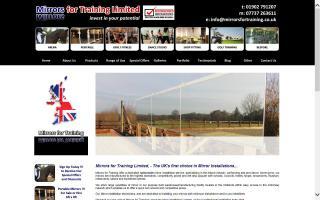 info@mirrorsfortraining.co.uk
UK leading supplier of arena mirrors. Strategically placed mirrors in your arena are a valuable asset, helping you monitor your horse's movements and making your training sessions more effective, even when your instructor isn't there.
www.mirrorsfortraining.co.uk/
B2 Horses
UK Cushion Ltd
WD3 6HA
ukcushion@hotmail.co.uk
Eco and horse friendly wood fibre surfaces, all-weather arena top ups, and white, soft wood horse bedding.
Look in Europe for:
Find Arena Construction in: