Ventura County, California Farriers and Blacksmiths Directory
Page 1: Results 1-5 out of 5
► Submit Your Website To This Page
Coast Farrier Service, LLC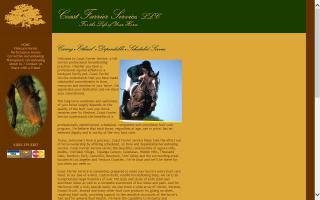 Jeff Baugher Horseshoeing
4968 Via Bella
Thousand Oaks, CA 91320
(805) 750-2196
jeff@jbhorseshoeing.com
Farrier services concentrating on:
- The overall health and performance of your horse.
- Punctual and reliable performance.
- Ventura County and surrounding areas.
Graduate of Pacific Coast Horseshoeing Schoool. AFEC Certified.
Triple Bar Hoof Care - Carl Stephens III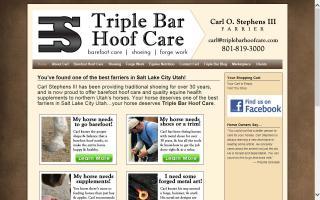 Visit Triple Bar Hoof Care - Carl Stephens III's Facebook Page
P.O. Box 654
Ojai, CA 93023
(805) 279-3600
carl@triplebarhoofcare.com
Carl Stephens III offers traditional trimming & shoeing, as well as barefoot hoof care, equine dietary supplements, and more. He is based in the Ojai/Santa Paula area and serves all of Ventura County and surrounding regions.
www.triplebarhoofcare.com/
GT Farrier Service
Village Smith Farrier, The
Thousand Oaks, CA 91362
(805) 907-1398
tvsfarrier@roadrunner.com
Rick Barnard - American Farrier's Association Certified Farrier. In business 25 years. Now serving Ventura and Los Angeles counties.
Look in Ventura County, California for:
Find Farriers in: