Indiana Farriers and Blacksmiths Directory
Page 1: Results 1-10 out of 13
► Submit Your Website To This Page
Swiger Hoof Care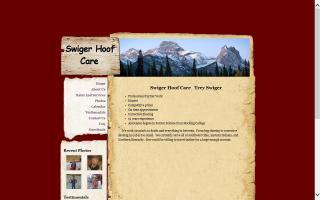 2012 Brell Dr
Middletown, OH 45042
(513) 292-0235
(513) 423-6061
trey_swiger@yahoo.com
My name is Trey Swiger, and I'm a full time farrier in southwest Ohio, northern KY, and eastern IN. I work on everything from backyard horses to high performance horses; everything from minis to drafts; mules and donkeys as well. Always professional, courteous, and punctual. I have over 10 years experience and a Farriers Science degree from Hocking College. Specialize in founder and severely overdue or neglected hooves. Will travel farther for large numbers of horses.
www.swigerhoofcare.webs.com/
Dixie's Farrier Service & Blacksmithing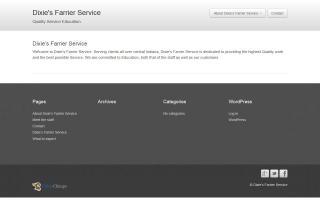 Gracious Gaits Farrier Service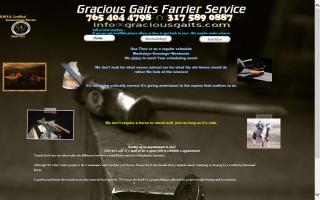 Jerry Rose Horseshoeing
4401 E 700 N
Rolling Prairie, IN 46371
(219) 851-2142
jrose416@att.blackberry.net
25 years of full-time horseshoeing. Strong background in laminitis and founder.
Kris
(708) 308-1436
krisklipshooves@att.net
Is your horse in need of a pedicure? Servicing Illinois and Lake County, Indiana. Call Kris for services, pricing, and appointments. Discounts for new clients, referrals, and multiple horses, ponies, minis, donkeys, or mules.
MV Horse Services
Lafayette, IN 47905
(507) 202-5012
melissa.a.voigt@gmail.com
New to the area.
Serving greater Lafayette, IN.
Balanced and sound barefoot trimming.
"Treating you and your horse with respect!"
- 5+ years farrier experience
- B.S. Equine Science, University of Wisconsin – River Falls (2010)
- Indiana Farrier's Association Member
- Master Farrier Certification, Kentucky Horseshoeing School (2004)
Western Horsemanship Riding Lessons
"Working with you and your horse as a team!"
- 15+ years riding experience
- 4+ years instructing experience
- AQHA International Horsemanship Camp Team Member/Instructor (2010)
S-G Hoof Care
Bloomington, IN 47403
(812) 327-2746
sgrubb90@live.com
Dependable farrier service that cares about your horse.
Dixie's Farrier Service
Helton's Farrier Service
Westfield, IN 46074
(317) 213-5384
driveemhi@aol.com
Certified Journeyman Farrier / CJF with 20 years' experience shoeing and trimming horses. We can provide you with all your farrier and hoof care needs. Please give us a call for more information.
No account too big or small!
Bent Rail Farm
Williams, IN 47470
(812) 388-6983
(812) 583-3305
Foundation Quarter Horses for sale in Indiana. Standing AQHA blue roan stallion Hancock's Blue Buck. Horse training and free clinics.