Texas Farriers and Blacksmiths Directory
Page 1: Results 1-10 out of 27
► Submit Your Website To This Page
Kimbell Farrier Service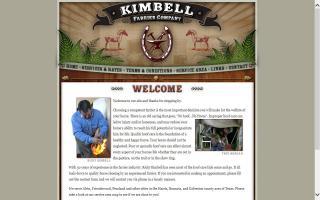 A fully mobile farrier service. Kimbell Farrier Service offers quality horseshoeing in the Pearland, Friendswood, and Alvin area of Texas.
www.equinefarrier.com/
Alexander Farrier Service
New Caney, TX 77357
(936) 828-7781
ja.1968@yahoo.com
Professional, dependable hoof care for your horse.
Best Horseshoeing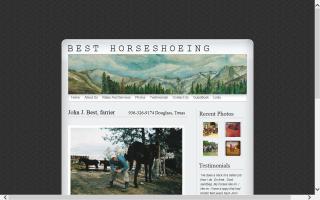 (936) 326-9174
Best Horseshoeing provides equine hoof care throughout east Texas. John Best, farrier, is a graduate of Oklahoma Horseshoeing School.
besthorseshoeing.webs.com/
Bryant Horseshoeing
114 Woodland Ct
Springtown, TX 76082
(817) 266-8199
bryanthorseshoeing@gmail.com
Cody Bryant, graduate of Texas Horseshoeing School under the instruction of John Burgin. Services include hot & cold shoeing, corrective shoeing, and trimming. He has been trained on all horse types, from drafts and rodeo used to trail riding horses. For pricing, call or email.
Certified Farrier
Clip Clop Horseshoeing
9969 CR 209
Celina, TX 75009
(214) 957-2999
clipclophorses@yahoo.com
Clip Clop Horseshoeing has reasonable rates, and we are on time. We do not charge extra for small jobs that are far away, and we have patience with stubborn horses (we do not drug the horse). Horseshoeing is our hobby and our career, so we do what we love. We offer discounts for first time customers and referrals. Certification and references available. Call or email anytime for rates and appointments. We will enjoy your business as much as we believe you will enjoy our service.
Donnie Walker - Certified Professional Farrier
P.O. Box 1346
Bandera, TX 78003
(830) 688-1644
donnie3@academicplanet.com
- Certified in natural balance shoeing / barefoot trimming
- Certified in traditional shoeing / barefoot trimming
- Certified lameness specialist
Equine Specialties
Odessa, TX
(432) 238-0230
pcc483@yahoo.com
Complete horse care - specializing in proper hoof care. Full shoeing and trimming schedules available. Serving west Texas.
EquiPro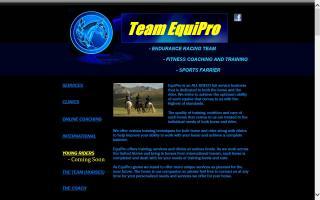 Magnolia, TX 77355
myequipro@yahoo.com
We are a full service equine facility dedicated to providing the highest level of care possible for your equine companion. We specialize in hoof care, breaking/training, and equine sports massage therapy. We are also dedicated to educating our clients and friends by providing monthly clinics on the topics of horsemanship, massage therapy, hoof care, and nutrition.
Also, check out our schedule of special events.
If you have any questions, please feel free to contact us and visit our website.
www.teamequipro.com/
Erin Bronson
540 Bowman Rd
Wichita Falls, TX 76308
(940) 212-0171
bhiveranch@live.com
Master Farrier offering basic and corrective shoeing and trimming. Oregon State University certified in Farrier Science. 15 years experience. Covering Wichita Falls, TX, and surrounding areas.