Minnesota Pony Parties and Birthday Parties Directory
Page 1: Results 1-7 out of 7
► Submit Your Website To This Page
Pinewood Stables,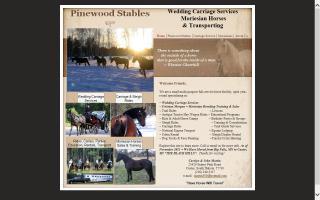 6829 County Rd 31
Big Falls, MN 56627
(218) 276-2340
(218) 349-3117
mastin300@hotmail.com
Moriesians & carriage service. We are a multi-purpose full-service horse facility located in Northern Minnesota specializing in wedding carriage services in the 5 state area and Friesian/Morgan = Moriesian breeding & sales.
Also: trail rides, lessons, hay rides, group/troops educational programs, kids & adult horse camps, birthday parties, sleigh rides, carriage rides, training & consultations, trail guide services, national equine transport hauling, equine lodging, cabin rental, Christmas sleigh display rental, dog tricks & face painting, & much more.
Since 1994. All services available year-round at your place or ours. Call for information & appointment.
www.pinewoodstablesusa.com/
Polkadot Pony, The
9787 Cavell Cir
Bloomington, MN 55438
(612) 802-6209
Allison@halfpinthorses.com
Pony rides for kids ages 2-5 and under 50 lbs. The horses are under 30 inches tall and very safe and friendly. We believe, because of our horses' size, they are so much less intimidating for a young child than a larger pony.
Party includes pony rides, a craft, and a story. Themes are: unicorn, fairy, princess, cowboy, or cowgirl, or we can customize a theme with you.
polkadotpony.wordpress.com/
Skyrock Farm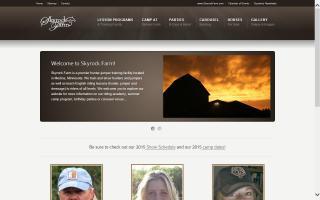 Visit Skyrock Farm's Facebook Page
2825 Willow Drive
Medina, MN 55340
(763) 475-3350
(612) 408-2848
Skyrockfarm@gmail.com
Skyrock Farm is located in Medina, Minnesota. Along with boarding and training, Skyrock offers a summer day camp and year round riding lessons to beginners through Grand Prix. Owned and operated by Bill Nunn, a horseman with over 25 years of proven experience and winning ability. At Skyrock, you can expect the best!
www.skyrockfarm.com/
The Stable at Maple Hill


Visit The Stable at Maple Hill's Facebook Page
8888 Baker Ave NW
Buffalo, MN 55313
(612) 419-4157
TheStable@yahoo.com
A premier facility located on the Buffalo/Monticello border with over 400 acres of groomed trails, large indoor and outdoor arenas, and spacious stalls with cameras for monitoring as needed during periods of illness or foaling. Indoor and outdoor boarding available. The staff has over 30 years in combined horse training experience as well as a manager with 16 years of experience as a veterinary technician. The horses in our stable are treated with the best care currently available.
Hope Rides
Stacy, MN
(612) 310-6350
info@hoperides.org
Hope Rides is a registered 501 (c) 3 organization that was founded to allow children an opportunity to connect to horses in a safe, peaceful, and loving environment intended for healing, growth, and hope. Since the beginning, it has been abundantly clear that the kids and horses benefit from each other and that these benefits reach beyond the boundaries of Hope Rides.
Why use horses? The horse is an amazing animal. Their prey and herd instincts make them an incredible friend and teacher. The opportunity to understand their behavior as it relates to their social and survival needs provides countless opportunities for humans to learn valuable life lessons and skills about ourselves and those around us. Hope Rides connects people to horses in a way that empowers positive choice for positive change and enhances hope for the future.
www.hoperides.org/
Down on the Farm, Inc.
Hugo, MN 55038
(651) 433-5640
Pony rides, petting zoo, daycamp, girlscout badge work, and so much more.
Ponybrook Pony Parties
Cambridge, MN 55008
(763) 689-1864
susanhbp@aol.com
Offering pony parties on our beautiful farm setting with both indoor and outdoor riding facilities. Ponybrook parties include theme decorated, gentle ponies with friendly, experienced adult pony handlers and a theme decorated party room. Several themes and party packages to choose from. Parties are rain or shine.