United States Equine Dental Supplies Directory
Page 1: Results 1-4 out of 4
► Submit Your Website To This Page
AAA Equine Equipment Inc.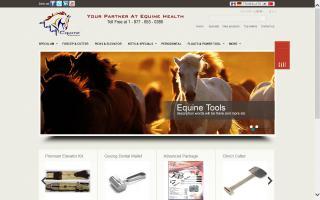 Visit AAA Equine Equipment Inc.'s Facebook Page
1115 Inman Ave
Suite #200
Edison, NJ 08820
(877) 653-0386
inquiry@aaaequine.com
AAA Equine Equipment has an excellence in quality and standard, serving both the domestic and international equine communities. Our mission is our firm commitment, both in equine health and in our relationship with clients. We help clinics, hospitals, schools, and students focus on equine health care while reducing costs and improving efficiency, quality, and productivity.
At AAA Equine, customers perceive service in their own terms. We are here to offer efficient customer service right from the beginning until the customer's contentment after a sale. AAA Equine is well known as a global leader in quality equipment in the market. We highly appreciate your visit to our website and look forward to join hands with you in equine health. AAA Equine supplies a complete range of equine dental, veterinary, and surgical instruments. Our objective is to provide excellent customer service and products.
www.aaaequine.com/
Equine Specialties, LLC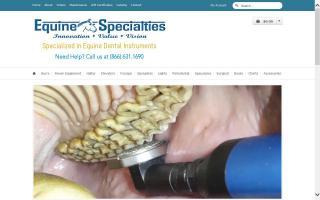 Instrumentation Concept Inc
2936 Reward Ln
Dallas, TX 75220
(214) 850-9142
(214) 850-9143
info@instconcept.com
We sell all kinds of equine dental instruments, including forceps, speculums, scalars, elevators, floats & blades, and dental picks.
www.instconcept.com/
World Wide Equine, Inc.
P.O. Box 1040
Glenns Ferry, ID 83623
(208) 366-2550
wwequine@horsedentistry.com
World Wide Equine, Inc. a manufacturer of two to three hundred different equine dental instruments. These instruments are designed by Master Dentists and Master Instrument Makers to provide high quality dentistry for the horse with the least stress possible.
www.horsedentistry.com/