Asia Feed and Supplements Directory
Page 1: Results 1-4 out of 4
► Submit Your Website To This Page
Al Azeem Enterprises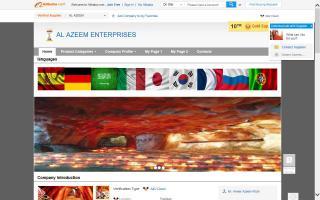 A-202 Block-12
F.B. Area
75950 Karachi Sindh
PAKISTAN
92+300+2266700
92+21+36806880
hrsalts@yahoo.com
We are offering FOB Karachi port prices of our best quality
of Himalayan salt for animals. The FOB Karachi port prices are as below (as of Mar 2011).
Salt is essential for horses and vital for blood formation and digestion. Also, salt is lost through sweating and exercise and needs replenishing. Very little salt is used in manufactured feed, hence the need for daily access to salt as a supplement. Horses will self-regulate their intake, actively seeking salt if required and ignoring it if not.
1- Himalayan licking salt on rope
Weight 3 ~ 4 kg each piece
1.40 USD per piece
2- Ground salt for licking
70 US $ Per Metric Ton
3- Big size rock salt chunks
5kg to 35 kg each lumps weight
75 US $ Per Metric Ton
4- Small size rock salt chunks
200 gram to 5kg each lumps weight
60 US $ Per Metric Ton
Hoping to hear from you soon.
alazeement.trustpass.alibaba.com/
Expo City International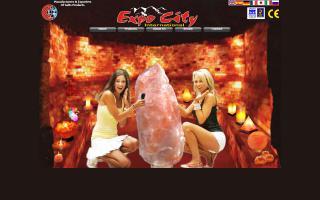 Ramtali Road
51310 Sialkot Punjab
PAKISTAN
+ 92 52 4567245
info@saltslamps.com
We are a Himalayan licking salt manufacturing company in Pakistan.
We offer a complete range of quality licking salt at very competitive prices.
Our Company is CE Marked & ISO 9001 -2008 and Health Certified.
www.saltslamps.com/
Himalayan Salt Licks for Horses
Karachi Sindh
PAKISTAN
himalayansaltlicks@gmail.com
Himalayan salt licks for horses and cattle farms. Starline Enterprises is a manufacturer and exporter of Himalayan natural salt licks, salt blocks, and natural salt lumps. Himalayan salt licks and natural mineral salt blocks are perfect for horses, sheep, cattle, and camels. These salt licks are superb in stables. Use for equine health. Contains nutrients needed by the animal at all life stages. Each lick comes ready with a handy rope to allow it to be hung on a gate, fence, tree, or trough. Call now for our Himalayan salt licks for wholesale, bulk, or any minimum order from one pallet to containers.
www.paksalts.com/
Mzee Enterprises
51310 Sialkot Punjab
PAKISTAN
+92-52-4570885
+92-3006165575
sajee90@gmail.com
We are pleased to introduce ourselves as manufacturers & exporters of saddles, bridles, reins, halters, chaps, girths, bits, riding gloves, horse bags, stirrups, spurs, grooming equipment, accessories, and Himalayan horse salt.
We are committed to manufacturing and exporting according to international production standards. Mzee Enterprises is dedicated to serving professionals by providing quality products to our valued customers worldwide. We will strive for increased customer satisfaction through quality, innovation, efficiency, reliability, competitive prices, and courteous service.
Look in Asia for:
Find Feed and Supplements in: