Missouri Online Shopping Directory
Page 1: Results 1-4 out of 4
► Submit Your Website To This Page
Amazon.com: Equestrian Sports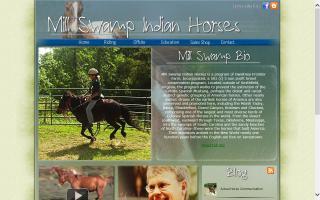 Shop for equestrian supplies and horse equipment.
www.amazon.com/
Animal Decor
Cape Girardeau, MO 63703
info@animaldecor.com
Huge selection of fun and unique animal decorations, animal gifts, animal figurines, and collectibles! Includes 217 breeds of dog figurines, cats, birds, horses, cows, pigs, frogs, safari animals, wildlife, and so much more! Dedicated to the ASPCA and other animal charities!
Saddle Heaven
Lake Saint Louis, MO 63367
(800) 594-5498
sales@saddleheaven.com
Find great pricing on new saddles along with great customer service and more.
Silver River Tack, LLC
, MO 63141
www.SilverPonySaddlery.com
Silver Pony Saddlery specializes in riding equipment for ponies of all sizes. We can provide everything from barrel racing saddles and bridles, sport boots, and turnout blankets, to jumping saddles, bits, halters, and brushes. We will gladly come to your home, barn, or stable in the St. Louis area. Silver Pony is part of Silver River Tack based in Missouri. We work with our customers to make or find the best equipment for their pony.
Our goal is customer satisfaction in every way, especially price. We buy or make topline tack and sell directly to you before a high price name is put on the tag. This saves our customers hundreds of dollars. Visit our website; you will like what you see and buy. We do take returns.