Round Pens Directory
Page 1: Results 1-8 out of 8
► Submit Your Website To This Page
Equine Concepts, LLC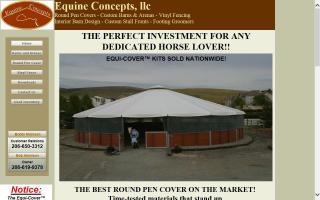 Visit Equine Concepts, LLC's Facebook Page
26715 Old Owen Rd
Monroe, WA 98272
(206) 650-3312
equineconcepts@yahoo.com
Our top priority is understanding your unique needs and exceeding your expectations by delivering remarkable service and constructing the highest quality equestrian facility possible. We are a family owned business with over 45+ years in the horse industry as trainers, competitors, enthusiasts, and clients.
www.equineconceptsllc.com/
Molenkoning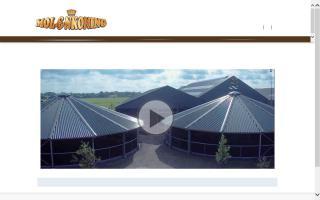 Visit Molenkoning's Facebook Page
Schaijksestraat 2
5375KC Reek Noord Brabant
NETHERLANDS
0031614199850
horsewalker@molenkoning.nl
Horsewalker-king builds and designs quality horsewalkers, roofings, fences, lunging rings, and paddock surfaces.
50-100 walkers are always available in stock.
We ship worldwide.
molenkoning.com/
Noble Panels & Gates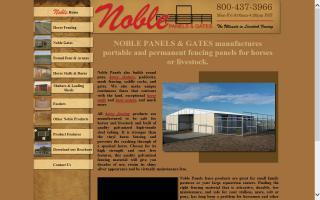 51756 Fruitvale Rd
Milton Freewater, OR 97862
(800) 437-3966
(541) 558-3966
info@noblepanels.com
Noble Panels & Gates is your quality horse fencing manufacturer. Noble fence panels make a safe portable and permanent fencing.
www.noblepanels.com/
Wright Farm Gates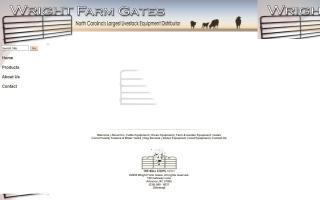 150 Gateway Lane
Advance, NC 27006
(336) 998-8637
(336) 403-6652
sales@wrightfarmgates.com
Leading distributor of horse equipment in North Carolina. Products include round pens, gates, corral panels, horse stalls, walkers, stall mats, hay/grain feeders, water tanks, and stable accessories. We ship nationwide!
www.wrightfarmgates.com/
Start Industrial Co., Ltd
Yulong Mansion, No.19 Miaoling Road,
Qingdao, China 266071
CHINA
86-13869898222
86-532-68072836
suistart@hotmail.com
Professional supplier of horse stalls, horse stables, horse boxes, rubber pavers, rubber mats, cattle panels, round pens, and livestock equipment for farms and barns.
Also supply horse jumping equipments. Say, horse jump wings, nylon jump cups, release adapters, etc
www.startindustrial.com/
Touch of Love Training / Porta-Flex Safety Round Pen
P.O. Box 877
221 S 18th Place
Cottonwood, AZ 86326
(928) 639-3089
(928) 301-4825
info@cowboyschool.com
Products and services combined with testimony and scripture. My prayer is to minister to horse lovers and sell products so we will someday have the ranch we have been praying for - a ranch where I can teach people to minister to horsemen/women through demonstrations with problem horses.
www.cowboyschool.com/
Northwest Equine
New Plymouth, ID 83655
(208) 250-2254
Northwest Equine manufactures and sells horse barns, fencing, portable horse stalls, roping arenas, horse feeders, round pens, and panels. Dressage, roping, or barrel racing arenas.
West Meadow Ranch
West Salem, IL 62476
(618) 456-3061
(618) 240-3215
info@westmeadowranch.com
Gates, feeders, and hay for sale. West Meadow Ranch is in business to sell these items. We are located in southeastern Illinois near the town of West Salem.